If your area isn't already sweltering hot, then you can pretty much bargain that the hot weather will be here faster than you can snap your finger. Unfortunately, this summer is looking like it will largely be spent in quarantine, and even if guidelines do relax a little you will probably find that most swimming pools will be shut down. This might be a problem for many kids who have already spent a considerable amount of time cooped up. Luckily, there are many alternatives that can help you get what you need so your kids can cool down, get some exercise, and have some fun. Best of all, these tips will help even if quarantine is still in place.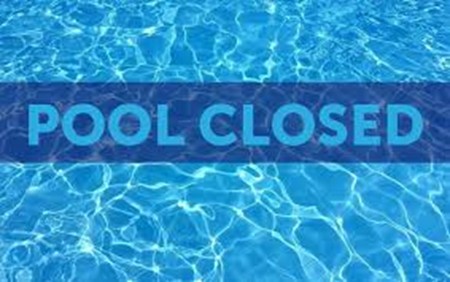 1. Purchase a Pool
Obviously, one of the best things you can do is purchase a pool for your home. Shopping around for a pool might not be a good idea right now, but there are so many stores online that can help you out with your pool needs. You can visit leading retail stores in order to find a good option for your family. Since stores will probably be pushing merchandise this season, you might even find that you'll receive a good deal on anything that you purchase. Some stores will offer to pick up during this time, but you might be better offer having it shipped to the home. Since pools tend to cost a fair about of money, you might even receive free shipping which will save you some money. If you're feeling really ambitious, then you might make it a summer goal to dig your own pool. It might take some time before you can hire someone to finish it for you, but the initial cost will be less since you did the digging yourself.
2. Create a Water Table
Water tables are a great way for younger children to enjoy some water time. You can easily purchase a water table from a store, but there are also many options that you can build yourself too. If it comes down to it, you can even just use buckets with a variety of toy options to help keep kids busy. Water tables allow children to explore sensory learning, which is important for their development. However, they also allow kids to keep cool during the hot days of summer. A water table doesn't have to set you back a lot of money either, which will make it an asset if you're struggling to get by during the shutdown period.
3. Sprinklers
Another fun way to get the pool or water park experience is to hook up your sprinkler. Kids can jump through the sprinkler for a little cooldown and some fun. You can even do fun things with the sprinkler like hang it from a tree or place it beneath a trampoline. You might also come up with some games to play under the sprinkler. Sprinklers will help to keep your lawn looking great too, so you'll get a bit more out of it than some fun. Of course, if you don't have a sprinkler there is no need to go out and buy one. You can easily make one out of a plastic bottle, which will help with your recycling too. You can even customize the bottle to add even more fun to your kids' experience.
4. Sponge Ware
When it comes to getting really soaked while having some fun, nothing will brighten the kids' day quite like a sponge war. All you need for this activity are some clean sponges and a bucket of water or two. You can even cut the sponges to make them into balls or other objects to improve on the games. From there, kids can have a free for all or you can make organized games. One idea is to make a water version of dodgeball. There are so many fun ways to add to this too and since you won't have to use a lot of water the activity will cost you next to nothing, which is an added bonus.
5. Wash the Car
Another way to add to the fun while getting things done is to have the kids wash the car. Between the buckets of water and spraying the water hose, you're going to find that there is a lot of water fun to be had in this activity. Plus, you'll be getting your car detailed for practically nothing. This activity can also teach kids a valuable lesson, which will help them out when they get older. Apart from that, you will have a beautiful car waiting for you when you can finally get out. Of course, you should make sure that washing a car is legal in your area, as some places do not want soaps and chemicals washing down the drain. If you're in a drought then you might also get in trouble for this activity.
6. Cold Bath
When a pool isn't possible then you might put your little ones in a cool bath to help their imagination. A cold bath will act as a pool, which will allow them to splash, have a little fun, and cool down. There are many things you can do to make a cool bath more interesting too. For instance, you can add in some bubbles and colorful water tabs to improve on the bath. This will allow children to truly use their imagination as they make bubble beards or pretend they are swimming in a sea of green, red, yellow, or blue. Another fun idea to add to the tub is bath colors. This will let kids draw as they cool down. A cold bath doesn't have to be reserved just for the kids though. After a long day in the heat, you too might enjoy a nice cold bath.
7. Visit the Beach/Lake
There has been a lot of controversy about people visiting the beach during our self-isolation period. If you can't go to the pool this summer, then the beach or the lake is a great alternative. However, if you pull up to the area and find that it is totally crowded then it is in our best interest to stay away from the area. If you live near a watering hole that is always empty, then try this out. You will be able to relax while enjoying the water. Make sure you take precautions in the area though. For instance, you might stay further than six feet away from people as the wind can carry germs. You might also want to stay out of the water if you've noticed the area has been busy. This will help you stay safe while also helping you keep cool.
8. DIY Slippery Slide
If you're looking for fun for the whole family then nothing works quite as well as a slippery slide. There are many options that you can purchase in store but making your own can be a lot more fun. The easiest way to pull this off is to use a tarp if you have one lying around the house. All you need is some water and dish soap and you're good to slide. You can put the tarp on the ground for everyone to run and slide on, or you can elevate it for even more fun. Making your own slippery slide gives you creative freedom, which will certainly help you have some fun.
9. Water Balloons
Most kids are going to perk up when you say water balloons. This is largely because the balloons are so much fun and can be used in a wide selection of ways. Thus, kids aren't likely to get bored with them as easily. One of the best things about water balloons is you can purchase them in bulk for next to nothing. This will allow you to enjoy games on a daily basis. If you're not sure how to keep water balloons fresh throughout the summer, then you might consider looking up some fun games. For instance, you can do a water balloon dartboard, pinata, and so on. This will help add learning experiences and ample fun to the day while helping to keep the kids cool and happy.
10. Use What You Have
You might be surprised by how many potential toys that you have in your home. The first place you might look for a new item is your recycling bin, as there is so much potential there. As mentioned before, you can easily make a sprinkler from an empty water bottle, which can help you water the lawn and entertain the kids. If you have a two-liter bottle then you can even make a rain machine, which is a lot like a sprinkler but hangs up high to drench the kids. If you have an old spray bottle, then this can be utilized as a water gun for the kids. Pool noodles also make a fun water gun, especially if you have a pool. Of course, this only scratches the surface. You can find so many more ideas online, which will help keep the whole family busy.
There's no doubt about it, summer is going to be hard without pools, splash pads, and water parks. However, while we are all making sacrifices, we can still find joy in water play. These ten ideas will help you make your kids' summer even more enjoyable as they keep cool and play in the water in the style.