With schools pretty much taking place at home and many educational materials MIA, you might be struggling to engage your child in learning. If you're looking for material that will help engage your child while helping them learn a bit about science, then dinosaurs are the way to go. One of the best things about dinosaurs is you can find something interesting to suit everyone from pre-school to high school. These ten ideas will help your kids keep their minds and imaginations busy while they learn all about dinosaurs and the science of paleontology. Best of all, all of these projects will help our budget out too, which will definitely make the learning process easier and more satisfying.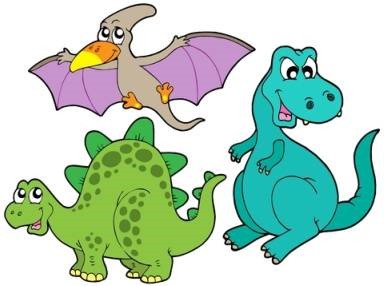 1. Dinosaur Media
When it comes to inspiration, there are a lot of great things that the media can provide for your child. If you really want to help your child get into dinosaurs then movies are one of the best ways. There are lots of cinematic features you can check out, like the Jurassic Park franchise. After watching the movies, you might talk about what was real and what wasn't. Of course, there are plenty of other movies to check out too and numerous documentaries to help you get where you need to be as far as learning is concerned. If your child learns via music, then there are lots of kid songs that can help with memorizing dinosaur names and more. Of course, books are going to be one of your best resources. You can find fiction and non-fiction options too, which will allow you to suit every personality and learning style.
2. Toilet Roll Dinos
If you have younger children in the home, then crafts are one of the best ways to teach. One fun craft is to make dinosaurs out of toilet paper rolls. All you need is a variety of roles to choose from. Once the paper has been stripped, you can paint the toilet paper roll to look like the body of a dinosaur. Preschoolers might stick with a solid color while more advanced students might add scales. You can even add feathers to make the dinos look even more realistic. From there, create heads, arms, legs, wings, tails, and more from paper or paper plates. Once they're finished, glue them on. Kids can play with the final result or you can hang them in their bedroom.
3. Dinosaur Shadows
Drawing a dinosaur is kind of hard and might be frustrating for some kids. Even if your child loves to freehand their favorite dinosaurs, you might want to mix things up a bit with their drawing time. One easy way to do this is to pull out some paper. You can do this on a single sheet of paper, or you can make a long mural with a paper roll. After you lay out the paper, place your child's dinosaur toys on top of it. This will cast a shadow that kids can trace or paint. When they're finished, they can add to the background or you can place the artwork on the wall. You can also use it to help them identify the dinosaurs that they play with on a daily basis.
4. Lifesize Footprints
It's hard to build a dinosaur in the home, especially if you're shooting for a real-life scale. However, you might consider making up some dinosaur footprints. There are a few ways to go about this. If you're just looking for fun, then have kids make up a stamp to make prints on paper. If you want the learning experience, then you can look up the average size of prints for your kids' favorite dinosaurs. Once you have the measurements, take a tape measure and mark them on the ground. Kids cause to use these guidelines to draw out the print based on a photo of the footprint from scientific discoveries. From there, take a photo of their work or fill it in with sand for a sandbox. It can also be used as a unique flower box. You can also have kids create footprints in the dough, which can be baked and shown off in their room.
5. Fossils
One of the biggest connections with the dinosaur world is the fossils that paleontologists find and study. So, in order to get in touch with this scientific marvel, you might have kids make their own fossils. There are actually numerous ways to pull this off, so you might look for tutorials and base your project around the items that you have around the home. You can also have kids make fossils out of things that are living, such as making an impression of a leaf which makes a great keepsake.
6. Dino Costume
Imaginative play is one of the best ways to learn and broaden the mind. However, we don't all have inflatable dinosaur costumes lying around the house. Making a costume can be a fun way to keep the kids busy while helping them to learn. Ask the kids to pick a dinosaur and a color. From there, use an old cap to create the dinosaur face. You can do this with felt, paper, glue, or whatever else strikes your fancy. Try adding big teeth to the brim of the hat and eyes facing the sides of the hat. You can also add to the look by adding some detailing to a shirt that matches the color of the cap. You can draw on scales, glue on feathers, or whatever else makes your child happy. You can also whip up some fake feet and claws using cardboard. Finally, a tail will finish off the look and is easy to make out of a variety of things.
7. Online Museums
Visiting a museum is one of the best ways to learn about dinosaurs. Not only are there experts there to share knowledge, but you can see dinosaur bones, images, and so much more. Unfortunately, visiting museums isn't particularly safe right now, so we have to come up with new ways to enjoy museums. Luckily, most museums are offering free online tours of their exhibits. So, you can walk through the halls of many museums around the world. There are so many museums that cater specifically to dinosaurs, but you can also check out some museums that only have a few exhibits.
8. Puppets
Children love to pretend and make up stories, so making puppets tend to be a big win for many kids. You can really allow kids to foster their imaginations when it comes to making puppets too. Puppets can be made from sacks, socks, popsicle sticks, paper plates, or anything else you have. Let kids choose the dinosaurs they'd like to create. Once the puppet is finished, have the kids make up a backstory for the puppet based on the dinosaur's scientific details. This will help kids put the information they've learned into play so they can hold onto it longer. Kids can even put on production if they feel like it, which could help bring some joy to your day too.
9. Fossil Dig Site
Let your little scholar become a paleontologist for the day by allowing them to enjoy a dig site. You can do this in so many ways too, which will allow you to keep the activity fresh as much as you possibly can. One idea is to make dinosaur-shaped chicken nuggets. You can place them in mashed potatoes, under biscuits, and so on. Kids can then dig them out and eat their food. You can also do this with dinosaur gummies, which can be placed in crushed cookies, pudding, or ice cream. If food isn't your thing then make some dinosaur shapes out of clay. Once they're baked, place them in more clay for kids to chip away at. You can also bury them in a sandbox or just in the dirt. Of course, kids can even just dig in the dirt and let you know what type of fossil they believe they've found. Usually, they will only find rocks, but imaginations can run wild with games like this. Your dig site is entirely up to you, so have fun with it.
10. Real-Life Dino Hunt
We all know that we share the planet with some real-life relatives of the dinosaurs. So, you might want to go on a dino hunt when the kids are feeling restless. Kids can walk around and point out potential relatives that they spot. Birds and lizards are some of the more common options. When the hunt is over, look up the things you saw and see if they are actually related. You can also look up animals that are actually related, too. With zoos offering digital tours, you can have the kids explore zoos looking for dino relatives as well.
So many kids love learning about dinosaurs, which makes it a great subject if you're trying to get your kids into science. These ten ideas will inspire kids to want to know more about dinosaurs while adding to the fun of the day. With these tips to keep everyone busy, you might find your little scientist is occupied all summer long.