November is just a couple of weeks away, which means it's time to start preparing for National Novel Writing Month, or NaNoWriMo! If you plan on writing a novel this November, then there are many tools that can aid you as you write. If you're worried about your budget when it comes to investing in these tools, then you're in luck. Most of these tools are free, offer a free trial, or are low-cost, so you can get more from your money as you work on your novel. This can help ease your mind while offering your budget a bit of a break.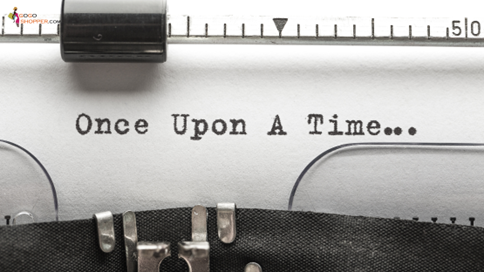 1. Grammarly
If you're struggling with grammar, or you just want to make sure your writing looks great, then Grammarly is a wonderful tool for you. Chances are, you've probably seen the commercials for this program, so you more than likely know what it's all about it. The good news is that Grammarly offers a paid and free version that you can work with. This is great if you're on a budget and don't want to commit to a program during the holiday season, or if you're not certain you will stick with writing after the holiday. The best thing about Grammarly is you can easily apply it to almost everything you use, from Google Suite to Microsoft Office. You can also apply it to your mobile phone if you like to work on the go.
2. Google Suite
Google Suite is one of the best tools for authors, especially if you're on a budget. One of the best things about Google Suite is it offers everything from storage to word processing and spreadsheets. The Google document option offers everything you need to write with confidence and organize your book in any way that you desire. The spreadsheet option will allow you to keep track of your plots, characters, chapters, or anything else you choose to keep organized. You can also store all of your files in drive to help you keep track of everything while allowing you to access it from anywhere. Google suite is totally free until you run out of space on your drive, which does take quite some time to do.
3. Canva
If you're serious about publishing your novel, then Canva might be the best place to start preparing your book. You can make your own book cover here with ease, which can help you take control of your creative endeavors. You can also format your book in a PDF format on Canva, which is great if you want to add pictures to your book, or you're working on a children's story and want to add illustrations. Of course, you can go beyond just your book in Canva. You can also create social media posts as well as advertisements to run to keep your book in the public's eye. Canva does offer a free version, but you'll also find that there is a paid subscription that allows you to enjoy many more features.
4. Coffitivity
Writers tend to have different styles when it comes to writing environments. If you like loud music while you write, or need a distraction, then this app might not be up your alley. However, if you find that you prefer a quiet atmosphere, then this app might work wonders for you. A lot of people think silence will work wonders on their writing, but when they sit down to write they find it to be a little quiet. The app will pay low ambiance music in the background that is actually designed to help the brain function so you can work with ease.
5. Calmly Writer
A lot of people find that writing on a computer can be extremely distracting. For starters, you have to deal with the urge to get on social media or play games. Other than that, you have a whole lot of features to play around with on your word processor. Calmly Writer helps to minimize this for you. Not only does it help get rid of the distractions with a word processor that is simply a blank page, but it also allows you to use dark mode while you're working. This mode is so much gentler on the eyes, which can help you focus for longer periods of time, so you can get your idea on paper without having to break.
6. Hemingway Editor
If editing isn't your thing or you tend to struggle with cutting out text that you think adds to the story, then Hemingway Editor is going to be the perfect match for you. This special editor is designed to help you find everything you need to edit in your text. This includes words that can be swapped out for more efficient vocabulary or phrases that don't quite work with what you're trying to say. You can also learn more about your tone and how often you use passive voice. This software is only $20 as well, which will allow you to keep your budget in check while improving the way you write.
7. ILYS
If you tend to be the type of person that likes to pause and edit as you go, then you probably also understand how frustrating it is when you lose a thought while you're writing because you've stopped to correct something. This challenge is easily remedied with ILYS. This app allows you to type on a blank screen without actually seeing what it is that you've typed, with the exception of the last letter. You can stop and check out your writing once you've hit your desired word count, which you can choose prior to every writing session. It is a great way to just get your thoughts down once and for all, so you can enjoy your raw thoughts in the editing process.
8. One Look Reverse Dictionary
Have you ever stopped writing because you had a word on the tip of your tongue, but it just wouldn't come to you? Then, by the time you refocused on your work your idea was long gone? If this resonates with you then One Look Reverse Dictionary is a great tool. This tool is exceptional for finding words to use when you're really not sure what you should do. It is simple to use and may even help expand your vocabulary and give your brain a small workout, so you won't have to worry about forgetting the words you desire while you work.
9. Brainstormer
Writer's block can be one of the worst aspects of challenges like Novel Writing Month. Brainstormer is the perfect app to help you get what you need to be successful. This app will send you plenty of prompts to help you explore different areas of your writing skills. Some prompts are based on character creation and development while others are about the plot or adding conflict to an existing story.
10. Gingko App
Organization can be key when you're a writer, which is where the Gingko app comes in handy. This app offers all of the tools you need to be organized, even if you're not an organized person. The website allows you to organize in multiple ways including lists, flashcards, outlines, and more. This tool is great for writers that are trying to develop their story early on in the process or those that like to work through the finer details as they go. This is definitely an app that you will want to spend some time getting to know.
When it comes to writing your novel in November, these tools are bound to give you everything you need to feel more confident about the challenge. The best thing is these tools are all budget-friendly so you can feel at your best about the expenditures as you work to find success.