Columbus Day offers a great option for catching a few deals before we're officially in the holiday shopping season. This holiday may not be as big as Labor Day or Memorial Day for sales, but with so many stores overloaded with freight, you might be able to get some insanely good deals this Columbus Day. So, if you're ready to cash in on some good deals, don't miss out on this year's Columbus Day fun. These ten stores will offer some of the most exciting deals, so you'll save some time while deal hunting.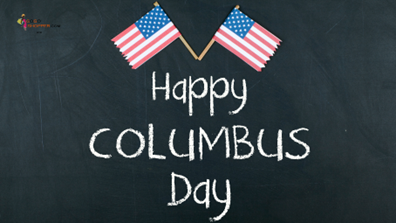 1. Walmart
Although you might not get a flyer for the Walmart Columbus Day deals doesn't mean you shouldn't check out the deals on offer during the holiday. Retailers like Walmart are trying to get rid of their freight fast, so you'll find incredible deals that you might not believe are real. If summer stock is still available, you might start your journey there. Recently, Walmart was offering trampoline deals for as little as $65, which is unbeatable. You should also check back-to-school sections. Walmart is pretty packed with goods they need to get rid of too, so make sure to look into furniture, electronics, toys, and even clothes if you're ready to save. You should also check out clearance options, as so many items will be available for you to explore.
2. Target
Target is also trying to get rid of stock, so make sure to check out the clearance section to find great deals. These are often located on end caps, so make sure to shop there before you purchase deals right away. Target is pretty good about offering deals on toys whenever a sales day comes around, so you might look around to see if you can stock up on anything cool for the holiday season. Other than that, you may look into deals for electronics, media, books, and other entertainment options. Jeans have also been a common sales item lately with Target, so don't miss out here either.
3. Amazon
Amazon may not advertise that their sale is based around Columbus Day, but like other retailers that doesn't mean you shouldn't check out what the retailer is offering on the holiday. Although it may not seem like a sale is happening, you can rest assured that Amazon is going to be paying attention to what competitors are offering and adjust their prices based around that. So, you might start by looking at other items that are on sale elsewhere. You should also look into Amazon's flash sales. These are designed to help you save on random products. You can even set alerts to help you know when products you may be interested in are on sale.
4. Macy's
Macy's is another great option if you're looking for a sale. This store will actually participate in a Columbus Day or weekend theme so make sure you keep up with the deals because they won't be around for long. This year, Macy's will definitely have clothes and shoes at a big discount so you can stock up on all of the things you need for the upcoming cold months. This may be the perfect time to get your family their winter coats. However, you might also find a great deal on items that might be perfect for holiday gifts. Cosmetics and perfume, especially, will fit into the category but are also great to stock up on for personal use.
5. JC Penney
JC Penny is another great retailer to shop with when it comes to Columbus Day sales. Typically, you'll find great prices on kitchen and bathroom necessities during these sales. However, one of the best things you can purchase during the sale is clothing. You'll find a lot of autumn styles on sale, but you'll also find clearance prices on summer clothing. Another option that you'll find on sale is major appliances. If you're in the market for a new washer or dryer, refrigerator, or even stove, then shopping at JC Penney will help you save big. You may have to shop online for these items, so make sure you research the product before you buy.
6. Best Buy
If you're in the market for gadgets, then Best Buy won't let you down this Columbus Day. Although its ad may not currently be available, you can easily browse the Labor Day ad to see what you're in store for. Best Buy will still be looking to reduce its stock of laptops, especially with new models coming in. So, if you shop around you should be able to find something that will work wonders for you. You'll also find some fantastic deals on major appliances. October tends to be when new models drop, so Best Buy will be looking to clear space so they can showcase the higher-end models that they will be receiving. Apart from that, Best Buy offers a price match guarantee, so you can happily get any low price as long as you bring the proof.
7. Bed, Bath, and Beyond
When it comes to kitchen goods, you're definitely going to want to check out what Bed, Bath, and Beyond has to offer this year. The retailer will also have some incredible deals on fall décor, so you'll have everything you need to make the autumn months exceptional. Many Bed, Bath, and Beyond locations are closing down, so if you're looking to find some incredible prices then you might see if your local store is on the closing list. There should be some major markdowns as the stores begin to liquidate.
8. Wayfair
Wayfair tends to jump on as many sales as possible, which is why you should always check out their website when a holiday comes up. This Columbus Day, you're going to find deals on mattresses of all types. So, if you're in need of a replacement or you want to try something entirely new, then this is going to be a great option for you. Of course, like other retailers, this online store is going to have a lot of overstocks. So, make sure that you check the clearance section to make sure you see if there is a deal that speaks to you or your needs.
9. Home Depot
Home Depot is already lining up some major deals for the Columbus Day sale, so you might stop by your local store to see what they have to offer. This year, it looks like there will be deals on home improvement items like faucets, fans, and other similar goods. However, you will also see price cuts in major appliances, because new models tend to arrive in October. So, if you need an upgrade then now might be the best time to do it. Apart from that, if you visit your local store you might find some excellent deals on items that have been clearanced.
10. Ashley Furniture
If you're looking for a few upgrades in the home, then Ashley Furniture is going to be the place to go. During Columbus Day, you'll find exceptional deals on living room sets. Of course, there will be deals on items that are priced solo, but your best sales will be in the sets section. This doesn't mean you shouldn't branch out and check out furniture from other rooms either, as there are bound to be sales there. Your local store should also have deals based on what Ashley Furniture is offering.
This Columbus Day will be an incredible time to get some of the items you've been putting off. With sales ranging from major appliances to this season's top fashions, there is bound to be a little something special to keep you happy or well prepared for the upcoming holiday season.