Diwali is on the way and many people are looking forward to enjoying the activity as close to normal as they possibly can. Diwali is a fantastic holiday to join in on, even if you've never tried it before. It can actually be very frugal as well. If you're hoping to enjoy the tradition of gift-giving this Diwali, then these ten tips might come of use to you. They will help you provide gifts that suit the theme of the holiday without forcing you to spend a small fortune. Best of all, you might have a lot of fun preparing your gifts for the arrival of Diwali.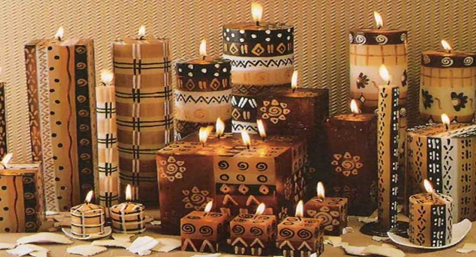 1. Homemade Sweets
One of the most common gifts given during Diwali is sweets. You can find all sorts of traditional treats in stores to hand out to loved ones, but you might also discover that you can easily make them. There are lots of recipes to help you learn how to make traditional treats. This can help you enjoy more of the culture behind the holiday. You might even make a few treats that become household favorites. Of course, if you don't have time to branch out this year, then giving away your own favorite treats will always please others during the holiday season.
2. Paper Lantern
Lights are a large part of the Diwali festival, as it is the festival of lights. So, one of the best things you can hand out as a gift for all of your friends and family is a lantern. Paper lanterns can be a lot of fun to make and you can find options for everyone in the family to participate in. There are numerous simple paper lanterns you can make, but you will also find that there are more complicated options if you're looking to learn a new craft during the holiday. You will find lots of tutorials online to help you out.
3. Indian Art
Art from India is always a great way to share a little love. Since Diwali is primarily a holiday from India, you might enjoy finding pieces that suit the holiday. You can shop online for a wide variety of art from India, which might allow you to buy a few fun gifts for loved ones. However, you can also learn how to make traditional art on your own. This will allow you to enjoy learning something new that will give the holiday more meaning. There are many mediums you can choose from too, which will help suit your budget. You might even choose to create art that depicts aspects of the holiday.
4. Kantha Quilt
Kantha Quilts have become especially popular over the last few years. These quilts are generally made from recycled materials, which makes them a sustainable way to create more comfort in your home. Best of all, they look spectacular and can bring you plenty of comforts while you're working from home. The Kantha Quilt is designed in such a way that it is actually easy for anyone that is inexperienced in sewing to take on. There are plenty of tutorials online to choose from, which will allow you to easily sit back and enjoy a new hobby. Your blanket gift will suit the home decor aspect of Diwali but will also help to bring a touch of Indian tradition to the mix.
5. Candle
Bring a little light into someone's life when you offer up a candle as a gift. Candles are a great way to help anyone focus on the light, which will definitely help you to feel confident that your gift will suit the spirt of the holiday. You can purchase a wide variety of candles for your loved ones, so may even have a Diwali theme, which might encourage you to purchase it even more. However, you can also find that there are many cheap ways to make your own candles to give away. Making your own candle will allow you to truly enjoy the process of gift-giving while allowing you to customize every gift that you offer. You can use essential oil to help bring out an amazing aroma while printing out custom labels that will make your candle look and feel unforgettable.
6. Diwali Book
If you're not certain about the holiday or you'd just like to further your knowledge, then there are many amazing books about Diwali. Of course, you might also have friends and family that are interested in the holiday, too. That is why gifting a book is one of the best things that you can do. You can find Diwali books for every personality as well, including those that are fact-based to those entirely comprised of art. Best of all, there are a number of children's books on the subject, which will help the younger generation learn to respect and enjoy the holiday.
7. Jewelry
Although this holiday isn't all about big gifts and grand gestures, some people do give jewelry as a gift. However, this jewelry generally isn't pricey or used to make a bold statement. You might, for instance, purchase something that involves light, such as star-inspired jewelry. This is actually very easy to make and can help bring some fun to any style. Another option is to consider making some homemade jewelry that plays on the elements of the holiday. There are many fun ways to do this, which can help make the holiday even more engaging for you. Plus, it will help you build a new skill so you can have something special to make for every holiday.
8. Tea
Another major part of most Indian holidays is tea. It is a common drink, which makes it a great gift to share with anyone celebrating the holiday. You can find a wide variety of teas on the market that won't set you back a lot of money. If you're feeling ambitious, you might consider making some of your own fruit blended tea. You can do this by drying fruit and adding it to dried tea leaves. You can go a step further by growing your own tea leaves, but this might not be an option for this year if you're just starting out.
9. Dried Fruit
While you're working on your tea, you might consider making some dried fruit to give out. Dried fruit is actually a traditional gift, so you will be embodying the spirit of the holiday too. Dried fruit can be pretty expensive to purchase in stores but making it won't set you back a lot of money. It is incredibly easy to do if you have a dehydrator too. In short, all you need to do is thinly slice the fruit of choice. From there, you can easily dehydrate it in a dehydrator, but there are recipes to also do this in the oven. You can even add spices to your fruit to give it even more flavor. Once your fruit is finished dehydrating, you can package it up and give it to those that you love.
10. Customized Frame
Sharing memories is a great way to celebrate Diwali. One of the best ways to do this is through photos of your most cherished memories. If you'd like to bring joy to someone then pick a photo you'd like to share with them and add it to a frame. You can add lots of fun things to the frame like sequences, beads, paint, and so on. This is a very creative project that will allow you to fully customize everything so you can enjoy the creative process. These frames can even be put away until Diwali rolls around again, which makes them the perfect way to celebrate the holiday through home decoration.
Gifting for Diwali can be an incredible experience for you and the people you gift to. With these ten tips, you should be able to find plenty of options for everyone on your list. This can help make Diwali even more incredible for you and the ones you love.