Planning for a baby can be tough and expensive. Apart from handling huge medical bills, you have to purchase a lot of stuff to make life comfortable and efficient for the whole family. Thus, worrying about a nursery can seem more of a chore than a joyful experience. There are lots of ways for you to cut back on the amount of money you spend on your nursery though. From preparing for the crib to the planning out the décor, your experience doesn't have to leave you hurting for money before its all said and done. With a little creativity and some love, you'll be able to create a comfortable nursery without the stress.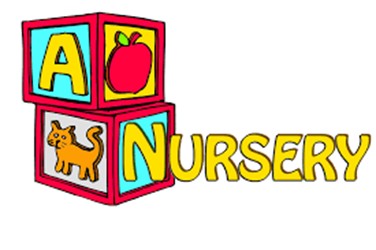 1. Be Smart About Furniture
One of the first things you should consider for your nursery is furniture. You're obviously going to need a crib, but that doesn't mean you have to spend hundreds of dollars on one. Instead, you might consider asking family members for a hand me down or shop around at thrift store or yard sale. If you can, choose a convertible crib so that you can make it last well into your baby's childhood. A changing table isn't exactly a necessity for babies. After a couple of months, you might find that it feels uncomfortable to change your little one in such a position. Thus, you might just want to get a changing pad, so you can change diapers wherever you please. As far as other furniture goes, nothing is truly a must. You might add onto the room after your debt is paid and when your baby starts to show more personality. This will allow you to find options that might be better for your child in the long run.
2. Ditch the Pricey Bedding
All your little one's bed is going to need, at first, are a mattress protector and a fitted sheet. You can spend a small fortune on baby sheets, but your best option is to just grab solid colors. This will allow you to mix and match as your baby grows, which can actually help you save money in the toddler years when interests change rapidly. Another smart option is to go with a white sheet. This will allow you to bleach the sheet clean when an accident happens. Since babies tend to have leaks, spit-up and a long list of other things, you'll be grateful to have something that is so easy to clean up without forcing you to stress about the colors fading.
3. Use Items You Already Have
Another way to keep the cost of your nursery down is to use items you already have. If you have already had children and saved some of their items then don't think twice about using hand me downs. Your baby is never going to remember what the nursery looked like, nor will they care as they will want their own items in just a couple short years. Even if it is old pictures, blankets and so on, the more you use from your other children, the more you will save. This is especially true when it comes to furniture though, as this is going to be the most costly item on your list. So, make sure you go through your storage and take notes on what you already have to make the nursery even more comfortable.
4. Go Easy on Décor
One problem that a lot of parents go wild on is décor. From pictures to decals, this can truly add up in price, which will leave you feeling stressed. When it comes to a nursery, less can really be more. Clutter can cause anxiety and discomfort, which is definitely what you don't need to feel as you're rocking your child to sleep for the 5th time of the night. Instead of adding a ton of items, try to keep it simple with one wall decal or a quilt on the wall to stop echoes. This will allow you to be more selective, so each piece will be meaningful. You should also keep paint simple. White walls can be more convenient, especially as children grow and start to pick preferences for their walls.
5. Ditch Themes
A theme is a one-way ticket to spending a fortune. Themes mean finding linens, décor and so much more based on your theme. You might think a simple theme will save you money, but it's way too easy to fall into the loop of buying more and more. Instead of going with a theme, you might consider adding some family-oriented items. For instance, an heirloom quilt might look nice draped over a chair or even gently hung on the wall. You can also hang up pictures of loved ones, which your baby will enjoy looking at as their vision becomes clearer. If you really want theme-oriented items then try to add just one signature piece, this can help you cut back on spending, so you have more money for clothes and all of those pesky diapers your child is going to need.
6. Embrace decals
Painting a room, especially when you're pregnant can be a pain. This is especially true if you plan on painting a mural on your wall. However, in most cases, the paint might seem like a great alternative to hanging pictures on the wall, which can ultimately fall and harm your child. There is an alternative to doing both though. Wall decals, in most cases, can be purchased cheaply and come in so many different designs that it might be hard to choose what you want. The best thing about wall decals is they easily stick to the wall, so decorating can take mere seconds. They also come off the wall without leaving a mark, which is perfect for renters. These items can easily be moved around too, so you can be indecisive without stressing over wasting money.
7. Choose Time Pieces
Another smart way to shop for your nursery is to choose items that will grow with your child. For instance, the convertible crib is a must for saving money. You'll also find that a chest of drawers that pairs with the crib can be multifunctional. Its great storage for clothing, but the top can be used as a changing table as your child grows. You might also consider buying items for storage. Bins are one of the best items to have on hand because your child is going to collect toys faster than you can imagine. You might also consider soft toy boxes for now, as little ones tend to close doors on fingers, which can lead to more pain than the style is worth.
8. Utilize a Rug
You might be surprised by how much a rug can change a room. Rugs are a great place for babies to enjoy tummy time or work on their first movements into crawling. They're also a must if your child's nursery will be in a room with hardwood floors. A rug can help keep the room warmer, which is important for babies. It will also give babies more confidence when taking those first steps as falling on hardwood floors can stress the baby out. You shouldn't just pick out any rug though. For instance, those that are entirely baby-themed might not work out. Instead, try to choose a solid color of a geometric print that is easy to pair with other décor. You might also consider choosing a rug that you could easily move into another room when your child outgrows it. This will help save money and make the nursery nice for the time being.
9. Plan For Security
When designing your nursery, you should take into consideration the security measures of the room. Most parents at least want a baby monitor in the room, so plan to position it in a space that won't have a glare. You can also consider other cameras to get a better view of the room for when your little one is moving around. You can plan on nanny cams too if you're going to hire someone to watch your bundle of joy. These can be hidden in bears, clocks and so much more. Apart from cameras, you might consider getting locks for windows. Not only will this prevent your child's window from opening any further than you want it to, but it can help also help prevent your little one's fingers from getting smashed due to the window closing. Most importantly, it will allow for airflow without leaving the window at a dangerous level that your child might fall out of. Finally, it is also important to secure your furniture to the wall, so it won't fall on your little one when they enter the climbing stage.
10. Craft Décor
If you don't want empty walls, but you also don't want to spend a bundle then crafting décor is a great option for you. You can make a lot of amazing things for your child's wall too. For instance, you can make print-outs of your child's name or paint wooden letters. Another fun option is to make a poster board with your child's information on it. You can fill out the details like birth date, time, weight, and height when your little one arrives. Of course, as soon as you bring your child home a world of craft options begins. For instance, you can hang up your baby's feet and handprints using paints, clay or other craft supplies. There are lots of craft ideas online too, so you can always surf around to find what you need.
Decorating your nursery should be a fun experience. These tips will not only help you think out of the box but will help you plan for a convenient nursery that will make living with your new baby easier. Best of all, these tips won't cost you a bundle, so you'll be able to find more money for the items you're truly going to need over the next few years.