School days can be hard to navigate, especially if you're a working parent or have a child that has a hard time keeping busy after the school bell rings. It is way too easy for kids to fall into the couch potato zone, especially if parents aren't home to navigate what they do when they get home. There are some ways to help kids stay busy though while helping to ease your mind while you're working. These ten ideas can help make your family function a little better, so you can maximize your child's growth during the school year. Best of all, most of these tips shouldn't cost you a fortune as there are many ways to cut back on the spending.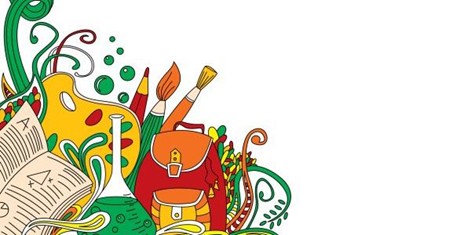 1. Daycare
Daycare is probably one of the most common ways to help your child stay safe and active after school is over. In most cases, the daycare will pick up your child and bring them back the facility for a snack. After snack time, some daycares will actually help children complete their homework which is one less thing you will have to worry about when your day is over. If they don't work on homework, children will be able to spend time with other kids playing and unwinding after school. This can help them get everything out of their system so you can sit down and work on homework when the day is over. Best of all, there are many programs that can help you with daycare assistance if you qualify. Daycares generally don't take children over the age of 13 though, so this is only an option for your younger kids.
2. Clubs
Many schools will offer after school clubs that can help your child flourish in their chosen subjects. For younger children, some schools do offer an after-school club that will allow children to work on crafts, sports or get homework help. However, in most cases, you'll find that these services aren't free unless you qualify. Clubs for middle and high schools will offer a variety of other options though. Kids can join science, language, and art clubs to help them learn more about the things they are passionate about. Most of the clubs are free of charge, but in some cases, your child might have to pay dues if the club goes on field trips or requires special materials. Clubs aren't every day of the week though, so you will have to figure out something to do when your child doesn't have a club scheduled.
3. Tutoring Center
If your child is struggling with schoolwork, then you might want to look into a tutoring center for after school. These centers generally aren't free, so you might look into scholarships and deals if you're having trouble affording the cost. Often, the tutoring center will be able to approach your child's work in a way that schools can't. The individual attention can help children to boost their confidence and tackle school in a way that can set them up for success in the future. On top of that, you might find that some tutoring centers do group work, which can help children make new friends and potential study partners.
4. Sports
Most schools will offer a sports program that your child can participate in. If you have a middle school or high school student, then there is a good chance that any athletic program will last until well after school is over. Generally, these programs are free apart from the occasional field trip for out of town games. However, there are usually fundraisers that help out with these fees. The school can also offer assistance if you can't handle the money for hotels or food during these games. You just have to make the coach aware of the situation. Apart from school programs, the community usually offers sports programs too. Of course, you will probably have to pay a small fee for these activities, but it won't be an overwhelming bill. Some communities will even offer discounts for siblings.
5. Youth Groups
If you belong to a church, then you might want to look into youth groups to help your kids stay busy after school. Some youth groups can actually pick up your child and keep them busy every day, while others are only available for services once or twice a week. Depending on the youth group, your child should be able to hang out with friends, stay busy and learn lessons. Youth groups can be found in all sorts of churches too, so it doesn't matter which religion you practice, as you should be able to get your child into a peer group that he or she will love.
6. Library Programs
The library isn't quite what it used to be. With a decline in patrons, libraries have started going the extra mile to encourage people to spend time in the facility. This means that there are a lot of programs for kids that will certainly help your child stay active after school. Many activities will host crafting classes, movie afternoons, gaming nights and clubs based on interests, like anime. Best of all, most of the programs are free, so your child can try something new every night if they please. The library can also offer homework help so that children can learn how to research properly. Of course, while your child is at the library, they might also find a book or two that will help make the rest of their week even more exciting.
7. Music Lessons
If you have money to spend on after school activities, then one of the best things you can do is sign your child up for music lessons. Music lessons not only give your child something to do, but they can also help your child excel in their classwork. Music lessons can be a great way to build confidence, learn responsibility and so much more. You will have to invest some money into the activity unless you know someone that will provide lessons for free. If not, you might consider looking for people willing to offer a discount, especially if you have siblings hoping to learn. If you're not certain your child will stick with the lessons through, then you can always rent an instrument and purchase later if your child enjoys it.
8. Neighbors
Sometimes, the people in your neighborhood are one of your greatest assets. If you have a neighbor you trust, you might have your kids check-in with them when they get home from school, so they can make sure everything is okay. For younger children, you might see if a neighbor that also has children can pick your child up and let him or her do homework until you get home. If picking your child up isn't an issue, but you do want your child to be more social, then set up an afterschool playgroup for the kids in the community. This will definitely help your child to have some fun without costing you a penny. Plus, it helps teach your child the importance of the community.
9. Community Groups
Luckily, there are a lot of great programs available in the community that can help you out with after school care and keeping your child busy. The YMCA is probably one of the most popular options. This facility even offers a family membership, which will save you some money in the long run. The YMCA offers lots of great programs including swimming, workout classes, crafts, and other age-appropriate options. Another option is the Boys and Girls Club. This club is similar to the YMCA, but it does more along the lines of helping children after school. There are other community groups you can check out too, so make sure to shop around and take tours of the community programs in your area. This will help ease your mind while allowing you to do what is best for your child.
10. Special Projects
If you have plenty of time to spend with your child when they get home from school, then you might want to help them out by creating a special project. One fun example of this is to make a rocket with your child. You can purchase a kit at a craft shop or you can easily make one using DIY videos online. You can also work on a long-term scavenger hunt that will help everyone get some exercise while ensuring your bond and have fun. Of course, your special project can be based entirely on what your child is interested in as well as what they are learning in school.
Taking care of your child after school can be a real challenge at times. However, these ten ideas will help you find the proper balance to ensure they don't sit on the sofa as soon as the last school bell rings. With any luck, your child might find some passions to pursue as they grow older.