August is family fun month, which makes sense since it is the last full month of summer that we get to enjoy. It is also the end of summer vacation for students, which means life is about to get busier than ever. Thus, you might want to plan something spectacular in order to make some last-minute memories for the summer holiday. Unfortunately, a last-minute vacation or special outing might not always be in the budget. Luckily, there are quite a few activities that you can enjoy for next to nothing. These ten ideas will help you find just what you need to make summer amazing and family fun month one for the books.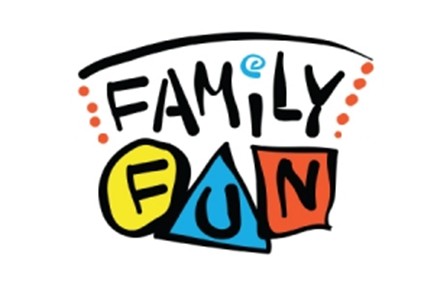 1. Water Fight
One of the easiest ways to make sure your kids have fun is to engage them in a water fight. This is an excellent way to keep the whole family cool, encourages bonding and is almost free. Best of all, you can enjoy a water fight in a wide assortment of different ways. For instance, you can start out the battle with some water guns. If you don't have any at home, then you will probably luck out and find some at dollar stores for next to nothing. However, you can also use spray bottles and other items that might work wonders in a water bottle. Another option is to fill water balloons. This option can be a little messier, but it won't cost you a bundle either. You can even battle in teams or everyone for themselves to add even more fun to your water battle.
2. Enjoy a Nature Trail
You can find a nature trail just about anywhere that you go, which can be a great thing for the whole family. Nature trails allow everyone to learn about the area that they live in or an area that they are visiting. They also feature plant and animal life that you might not typically see in residential areas but is native to the region. Nature trails are a great way to get some exercise too, which will help get the kids in shape for back to school activities. On top of that, you will be able to simply spend time together without the distractions from the outside world.
3. Backyard Camping
You don't have to travel far to go on an adventure either. As a matter of fact, you can easily pitch a tent or something that resembles one, in your own backyard. Backyard camping can be even more comfortable than camping elsewhere as it allows you to have access to bathrooms, food and so much more if you need it. Plus, you won't have to pay a fee to stay there. You can also add in a lot more details to your camping trip. For instance, you can project a movie on the wall for everyone to enjoy before bedtime. You can also grill out for dinner or use the grill's flame for snacks before bed. There are lots of games you can set up in your backyard too. Plus, you have access to books without having to lug them around.
4. Special Days
Before everyone has to get back to the daily grind, you might sit down with each other and design a day dedicated to every member of the household. Each member of the family can plan an activity, meal, and so on that suits their interests, desires, and needs. The only catch is everyone has to participate in everyone else's day, and you can't complain about it. You can also set price limits on the day too, to ensure you don't go over budget. This can also be a great lesson for kids as they will have to look at the cost of the things that they want to do and juggle to see what they can afford on their budget. Each special day will help one member of the family feel loved while also encouraging bonding.
5. Make Snacks Together
Cooking is a great way to bond with others and it won't cost you a fortune either. If you're hoping to have some fun as a family, then you might start in the kitchen. You can teach the kids how to make some of their favorite snacks. This is an easy project to do based on age too, so you can plan to suit your child's favorite foods as well as what they can safely do in the kitchen. This is actually a great skill to pick up too, as it can help you and your kids out when they go back to school. Working together gets the task done faster. Plus knowing how to make their favorite snacks also gives kids a touch of independence that they can use when you're busy or they just feel like making themselves a snack. You can also do meal-oriented snacks like nachos, which you can all share while playing games or watching a movie. There are lots of snack ideas online too, so you can try out items you never thought you'd like before.
6. Organize a Family Sports Day
Sports are a great way to bring people together. However, they're also a great way to kill some time and make sure everyone is active before the school year begins. Sports day doesn't just have to be about your small family though. As a matter of fact, you might consider inviting your extended family to join in on the fun. For instance, you can bring everyone together for a friendly game of baseball. You might even set up competitions for everyone to compete in. This can be the perfect way to get everyone together because you know it is going to be tough to see everyone before the madness of the holidays.
7. Grab a Treat
Bring on the fun when you take the whole family out for a nice treat. This doesn't mean you have to spend a fortune though. You might consider going out for ice cream. If you're on a tight budget then consider buying a larger size and just sharing. Of course, if you do want to splurge then you might consider a trip to an arcade or bowling alley. This can be a great way to enjoy each other's company while allowing everyone to have a bit of fun. If you do treat the family to an activity that requires people to split up then you might bring everyone together for a quick snack, like popcorn or pizza.
8. Explore an Entertainment Facility
If you can budget a little extra, you might want to take some time to explore an entertainment facility in your area. Your best option is to do this in a local area, so you don't have to worry about the costs of travel and hotels. You should be able to find something in your area, even if it is a small petting zoo or a local museum. However, if you can travel further if you're in a rural area, then you might consider a theme park, zoo, aquarium, or museum. This will allow everyone to have some fun and blow off steam before it is time for school to begin. Of course, before you invest in tickets, you might want to look around for sales, so you can plan your expenses and save more money than you ever thought possible.
9. Create a Summertime Capsule
Creating memories is a lot of fun, but so is preserving those memories. You might want to take some of the fun you had over the summer and add the memories to a special container. You can throw in pictures, movie ticket stubs, lyrics to songs you loved and so much more. The whole family should pitch in a few items to help make the capsule complete. You might also write down memories you shared or important things that happened within your family or the world. Once you have your capsule complete, you can bury it in the yard, or place it somewhere for safekeeping. You might make a pact not to open the box for five years or maybe even ten. This will make it a nice treat for everyone when the time lock metaphorically comes off and you get to re-explore this moment in time.
10. Game Night
Nothing says game night quite like some good ole fashioned family fun. One of the best ways to bond with each other is to bring out the games and your competitive side. You can keep things old school by dusting off the board games and playing a few rounds of Chutes and Ladders or you can keep it modern and play a few rounds of your favorite video games together. If you have games that require you to get up and move, then you'll be better off. This will definitely make the time pass because you'll all be having lots of fun. Plus, it will show the kids that you can play at their level too, which will help cut out some of the divides.
Family Fun Month is the perfect time to make the most out of your family time. These ten ideas will help keep things simple while still ensuring the memories are unforgettable. With any luck, you will be able to enjoy more time together once you utilize these ideas into weekends and other downtimes together.