With summer break just days to weeks away, you may be looking for ways to keep your children busy and active during the summer months. Dance is one way to help kids stay fit while teaching them to follow directions, work as a team and even coordination. However, dance class can be pretty pricey if you're on a tight budget. These ten ideas should help you save money on the art of dance, which will allow you and your child to enjoy the experience even more. So, get ready to watch your child's confidence and excitement bloom as the summer is filled with fun dance moves.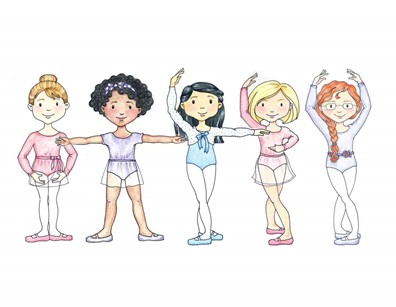 1. Know When Your Child Is Ready
A lot of people actually end up throwing away money when they enroll their child simply because the child isn't quite ready for such a class. Sometimes, this even prevents the child from taking dance again, because parents feel like the money will be wasted again. The key is to know when your child is prepared for such a class. Even though your child might fit the age requirements, it doesn't mean that its time for the class. You should make sure that your child is comfortable with strangers to begin with, because if they are still going through an extreme stranger danger phase then spending time with an instructor will be stressful, which will cause your child not to enjoy the class. Students should also be able to listen to instructions and follow the rules. Apart from that, students should also be able to sit or stand still when they aren't instructed to dance. If your child cannot do this then they won't get the most out of dance and they may even, make the class too difficult for other students.
2. Sibling Discounts
Signing up children for multiple activities can be pretty pricey. However, sometimes, if you have children in the same activity you can actually save some money. You might talk with the instructor or dance studio to see if you can receive a discount to have multiple children in the class. This tends to work out better if the children are in the same age group as they will only be taking up an extra slot in one class. Even if the instructor says its not a possibility, it never harms to ask. It will also allow you to look around for other schools or classes that may offer such a discount.
3. Consider YMCA
Sometimes, private dance lessons and institutes can really hike up the prices of their dance classes. This is especially true if there isn't a lot of competition in your community. However, you might have a second option to consider. Sometimes, the YMCA will actually offer dance lessons, which won't cost you a small fortune. These classes might not be specific courses, so if you want your child learning just ballet, then you might have to go somewhere else. The classes might not be as frequent as your typical classes either, but this will give your younger children a break. YMCA dance classes might not offer recitals either, but if you're there for the love of learning then this is a small price to pay for huge savings. If you're interested in using the YMCA for classes, then you might call to ask if they offer this service. If not, they may be able to direct you to a YMCA that does or another affordable option.
4. Choose a Class Wisely
When signing up your child for a class, you might have to look at a few options to get your money's worth. For instance, if your child isn't set on a certain type of dance then one of the smartest ways to begin their lessons is to have them join a class that offers many different types of dance. This will allow them to experiment with what they love so you can get a better idea of the classes they should be signed up for. Of course, you should also take into consideration length and frequency of the class, as well as your child's learning style. If your child grows bored of a class after half an hour, then hour long classes won't allow you to get your money's worth.
5. Watch Out For Early Registration
Early registration can be one of the best ways to save on some money when it comes to your child's classes. Some institutes won't just cut back the cost on registration but might also take a bit of money off of the actual price of each class. However, it is often hard to figure out when registration is, as there are so many seasons. Your best option is to talk to the schools you are interested in and ask them about early registration based on your child's age. This should allow you to know when you need to sign your child up in order to get these benefits. You might also talk to the school about these benefits to see if they are worth the extra trouble.
6. Ask For a Trial Class
If you're not sure about your child taking dance, or even about the institute you're interested in, then you might want to ask if you can have a trial class. A lot of schools will actually allow this to ensure that customers are satisfied with the service before doing all of the paper work. This is a great benefit to you and your child too. For starters, it will allow you to see how your child acts during the class. If they show no interest or don't seem to mesh well with the teacher or the class, then it's probably not a right match for you. Of course, even if things do go well, you can always take notes about the class and do a trial class with another school. This will allow you to make a well-educated decision about where your child will learn.
7. Invest in Shoes
A lot of parents try to save money on dance accessories due to the high price of classes. However, this can cost you more money than you realize. One of the best things you can do is invest in a good pair of dance shoes. Although children tend to grow quickly, the decent dance shoes will last the duration they are in the size, so you won't have to keep replacing them. This can be especially important for older children or students that are planning to be competitive. Dance schools can often give you recommendations based on your student's needs and your price range too, so don't forget to use teachers as an asset to help you save money. You can always sell the used shoes later or save them for a younger sibling.
8. Clearance Clothing
The classes aren't the only expense when it comes to getting your child into dance. You're also going to need to have proper workout clothes for each student as well as those for performances. Luckily, there are many stores dedicated to dance clothing. You can even find a lot of great items on clearance. Although this will rarely help you with performance clothes, as most teachers have specific styles, you can choose these clothes for basic classes and workout sessions. This should help cut back on your costs, especially since most children will outgrow the clothes quickly.
9. Group Lessons
Many teachers will offer group and private lessons, which gives students an opportunity to learn in their chosen environment. If you're looking to save money though, you should always go for the group lessons. These might not help your child improve in the fastest way possible, but more often than not children are just taking the class to have fun. These classes are much cheaper than private lessons, so you will save a lot of money. They also allow children to work on social skills while they enjoy dancing. If you don't want your child in an entirely public class, then you might consider getting a group of friends and family together to have a group class of your own. This might cost more than the typical group class, but still less than a private session.
10. Consider Videogames
If your child is shy or simply isn't interested in taking a class, then there are other ways for you to teach your child to dance. One of the best ways is through video games. This can help you save a lot of money too, as you will only have a one-time charge for the game. Children will be able to customize their experience through the games they use too, which should suit most children. Best of all, you can enjoy the process of learning with them. This is one of the best aspects of learning through gaming, as your children will react to your participation. Of course, you can also use the games to help reinforce the skills they learn in class, which will also help you get more for your money.
Dancing can be a great way to help your children have some fun in the summer and any other season. Dance courses are very popular, so you can find them in most communities too. With any luck, these ten tips will help you save money on your child's dance lessons, so they can learn a great skill that will help keep them moving when school is no longer in session.