It's almost time to celebrate Mother's Day again, which can leave a lot of people on their toes. This day is a great time to honor your mother and make her feel special. However, if you're married with children then you might be wondering what you can do for your spouse to help make Mother's Day even more special. There's a bundle of great ideas that will help you shower your spouse in gifts. However, if you're on a tight budget your options might be limited. These ten ideas should make most mother's feel adored on their special day without forcing you to break the bank. So, don't let this year pass without showing your spouse that you admire her parenting skills and appreciate all they she does.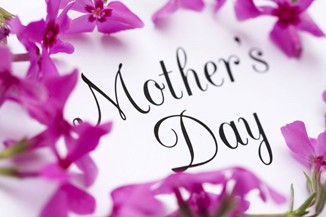 1. Breakfast in Bed
Breakfast in bed is probably one of the most common ways to show your spouse that you appreciate all that she does. So, for Mother's Day, hop out of bed early, wrangle up the kids and get to work on her favorite breakfast foods. You might consider letting her sleep in a bit longer too, so you may want to put off cooking until a reasonable hour if you have children that like to wake up at the crack of dawn. If your kids are older then make sure they put in a little effort into the meal too. When it's time to serve, let mom enjoy in peace and give her the option of resting longer if she so chooses. This is certain to help start the day off right, while giving your spouse some alone time that she probably rarely sees.
2. Free Food
One thing that might not already be on your radar is the free food that many restaurants offer on Mother's Day. There are many national chains that go the extra mile to give mom a nice treat on Mother's Day, so make sure to look around to see what you can find. Of course, if you have local restaurants that you feel might be giving away freebies then give them a call to confirm. You can even grab a nice dessert for your spouse at no cost to you with restaurants like TCBY around. With any luck, your spouse will be able to enjoy breakfast, lunch and dinner without having to spend a penny.
3. Photobooks
Moms that love pictures of their kids are certain to enjoy a photobook. This is especially true if your walls are already covered in photos and you have no more space for others. Photobooks can be on the pricey side of the spectrum though. Luckily, many of the most popular websites are always offering free codes and discounts, which make the books incredibly affordable. If you are signed up for any baby websites or you've bought photo products recently then chances are you will find one of these deals in your inbox soon. Make sure you hurry and design your book though, as they don't ship as quickly as you would like in some cases.
4. Help the Kids Made Crafts
Generally, schools are fairly good at helping kids make projects for Mother's Day. However, sometimes these projects can be less than appealing. Some children also aren't at the proper age for school, so they go without a gift for mom. In order to make your spouse's day amazing, you might want to sit down and work on a Mother's Day craft to make the day special. There are lots of options to choose from based on your children's age group. All you have to do is browse for some cool ideas, pick up the supplies and allow your spouse to take a break so you and the kids can work your magic without her finding out. You might find that working with the kids is a lot of fun and will allow you to see a whole new side of their creativity.
5. Gift Basket
A gift for your spouse doesn't have to be pricey and it certainly doesn't have to sparkle. One great idea is to fill a basket up with lots of great supplies that you know your spouse will love. For instance, her favorite snacks are always one of the best options. She can even hide the snacks in a special place so that the kids can't help themselves to her special treats. Bath and body products are another great option that should make her feel appreciated. If you're feeling lucky, then you might want to browse the clearance bins for movies, books and music that might bring a smile to her face. All of these supplies together, should make a great gift that she won't soon forget.
6. Girl's Night
A lot of the time, moms end up neglecting their friends because their family most certainly comes first. It's hard for most moms to get a night out without having to worry about a sitter or how much sugar the kids are going to consume at their grandparents' house. So, this Mother's Day, or around the general time frame, give her a carefree night out with the girls. Try to get in touch with some of her friends to help organize a special surprise. With a little help from the girls, your spouse should be able to blow off some steam without having to worry about cleaning up after children or having to choose a family friendly restaurant.
7. Spa Day
Sending your spouse to the spa might be out of the question financially, but that doesn't mean she can't enjoy a spa day on Mother's Day. Try to pick a time when the kids are playing or napping in order to help out with the spa day. You can even send the kids to grandma's house to help make the spa day even more relaxing. When everything is quiet and peaceful, give your spouse a manicure and pedicure which includes painting her nails. You should also offer her a massage to help ease the tension in her life. Of course, supplying her with everything she needs to enjoy a nice bubble bath, facial and more is also an essential part of her amazing spa day at home. This shouldn't cost you a lot of money, which will make the day even more relaxing for your spouse. If you can't swing a full spa day for your spouse, then allowing her the time to soak in a hot tub might be one of best possible gifts.
8. Purchase Plants
Flowers are probably one of the top gifts that mothers receive on their special day. However, flowers can be incredibly pricey and don't last long. Rather than purchasing a gift that is going to be temporary, you may want to consider purchasing a plant instead. More often than not, a plant will cost a fraction of what a bouquet would. The plant will also be able to produce flowers throughout the season for years, so your spouse will be able to enjoy them for much longer. Plants will also help offer beauty for the home and may even help rid the space of some pollutions. Caring for a plant might also help your spouse find a tranquil period during the day and a hobby that will allow her to get out of the house for a while.
9. Love Letter
It isn't often that you have a chance to express your love for your spouse with the children running around. So, you might want to take the occasion to rekindle your romance and share how you feel about her. Love letters only really require a pen and paper to complete, so this can be the cheapest gift of all. Make sure to share your true feelings in the letter, so that your spouse still feels your love. You might also mention how your love has grown due to her parenting. The letter is entirely up to you though. It will certainly warm her heart more than a cheesy card too. Plus, not using the card will help you to write freely without the card's message distracting you.
10. Give Her a Break
Hands down, the best thing you can do for your wife is give her a break. It doesn't matter what she does with her break, as long as it isn't interrupted. Try starting out the day by taking over her morning chores and getting the kids up and ready while she stays in bed. You might consider taking the kids out to the park, the movies or any other activity that will keep them out of your spouse's hair for a few hours if not the whole day. While the day comes to an end, handle feeding, bath and bed time so your spouse can kick back and relax. This will help her feel rejuvenated as well as appreciated.
Giving your spouse an extra special Mother's Day doesn't have to revolve around the money you have in the bank. These quick and simple ideas will allow you to surprise your spouse with something special that will certainly warm her heart. With these ten options, you can make your spouse feel out of this world for the day, which is sure to make the whole household happy.