Cinco de Mayo is right around the corner, which means its time to get festive and enjoy a little Mexican culture and history. Celebrating this holiday can be a blast, but it can also be a huge burden on your budget if you're not careful. Luckily, there's a lot of ways you can enjoy this holiday without forcing yourself to spend a bundle. Mexican food, for instance, can be very cheap if you know what to cook. These ten items will help you cut down on your budget while allowing you to enjoy some tasty foods. So, have a little fun with your holiday whether you're feeding yourself, your family or a whole party.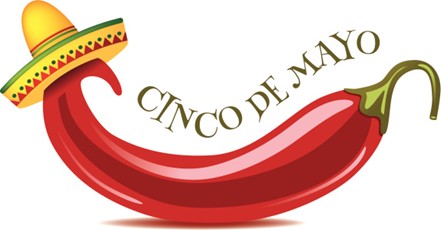 1. Embrace Beans
There are so many bean recipes out there that can make your little fiesta taste out of this world. Beans, especially when purchased dry, cost next to nothing. So, your main expenditure is going to be the foods that need to be added into the beans or those you plan to serve with the beans. One easy option is to make a big batch of refried beans. You can serve simple bean burritos or use them as your main side dish. This will help fill everyone up too, so they won't need to eat as much as the evening progresses. You can even use these beans as an appetizer to keep things cheap. Of course, whole beans can also be used as a main course or side dish. You might even consider making items like black bean tacos to spice things up.
2. Add Rice
When it comes to making any meal more filling, one of the best options is using rice. You can buy rice for relatively cheap in bulk, which will allow you to whip up large batches of it for next to nothing. Luckily, Mexican rice isn't very complicated to make either. There's lots of great recipes you can try online too, which will give you a bit of variety while working on the meal. Rice makes a great side dish for just about any item on the menu. Plus, you can stuff it in burritos to make the food go a lot farther. This amazing side dish is certain to get some compliments too. Best of all, it reheats nicely, so if you have a lot of leftovers you'll be set for lunches for quite some time.
3. DIY Salsa
Salsa plays an amazing role in Mexican food. The fresh taste mixes with the flavors of the food to create an irresistible taste. Although salsa from a jar is affordable, it often lacks what fresh salsa brings to the table. Some stores will even offer their own fresh salsa, but these usually cost more than they are worth. Your best bet is to make your own. Luckily, there's an abundance of recipes online. You can make salsa suited for tacos, salsa that is mild, salsa that is so hot you'll question your sanity and even salsa in a variety of colors. The recipes online will even allow you to offer your guests an assortment of options to choose form. Luckily, the ingredients for the sauce doesn't cost a fortune either. You usually need tomatoes or tomatillos, garlic, jalapenos and any other pepper you choose to add in. Most of the time, you simply roast the produce and then blend it together. No matter which recipe you try, you're bound to have some fun making and trying it.
4. Bulk Meats
When it comes to purchasing meat for your meal, it is best to shop in bulk. You can find all sorts of deals on foods like pork roast or cheaper cuts of beef, which will allow you to make all sorts of delicious dishes. These foods are generally best when cooked slowly, which will allow you to give the meat a tender texture. Often, these meats are shredded and spiced to place in tacos, burritos, or enchiladas. You can also stew these meats in special sauces to create an authentic taste everyone will crave. If you love soup, then this is also a great option for such meats. Of course, you might be able to find cheap beef that is easy to spice and cut for a carne asada dish that everyone will love.
5. Indulge in Eggs
When you think about Mexican food, eggs might not be the first thing that comes to mind. However, this very cheap item can take your meal to great lengths. Rather than hosting a dinner, you may consider cooking breakfast foods instead. Eggs are the perfect cheap option for breakfast burritos and tacos. You can spice them as you please to make them even more appealing. Of course, there's other options to choose from too. For instance, you can make food like huevoes ranchero to entice your guests. There's lots of cheap food that can be paired with eggs too, so have fun with your breakfast feast.
6. Taco Bar
If you're looking for an option that will keep just about everyone happy then a taco bar is the way to go. Corn tortillas are very cheap to purchase, but you can also mix things up with hard shells or flour tortillas. The taco bar can consist of items you can find at a cheap price. For instance, hamburger meat with seasoning tends to be one of the most frugal options available. You can spice things up with lettuce, tomato and other fixings. Of course, you can add chicken, steak, vegetables and other items if you can afford to do so. Guests will love mixing and matching items, so you shouldn't have a problem working with all sorts of appetites.
7. Tamales
Some Mexican food options aren't quite as easy as others. However, if you're willing to put the work in then tamales are another cheap option that tends to draw in a crowd. All you need to make this amazing dish is corn husks, Matza and something to fill them with. Usually, they are made with cheaper cuts of meat that have been slow cooked and spiced. However, you can mix things up with filling like cheese and jalapeno or make it a dessert option with apples and cinnamon. You can cook tamales in bulk too, which will make it easier to your party together.
8. Nachos
If you want to keep things simple, then you're definitely going to want to consider nachos as an entrée or an appetizer. This dish is so simple to work up that you will have plenty of time to spare for your party. You can also make nachos to suit every appetite. For kids, you may end up making simple cheese nachos, while adults might want a bean, meat and vegetable combination. Simply toss your items in the oven and they will be good to eat in no time. Kids might also want to help out with the feast too, which will make your celebration even more meaningful.
9. Make Your Own Tortillas
One of the best ways to cut down on the price of your meal is to actually make your own tortillas. Believe it or not, but this isn't as hard as it may sound. It may take a little more labor, but you're certain to taste the difference in your fresh tortillas opposed to those you purchase in a store. It doesn't matter if you're working with corn or flour tortillas either. There's actually lots of great recipes that will help you whip up this amazing dish in no time at all. Best of all, your tortillas can be the staple of your meal, which will allow you to save even more money.
10. Pot Luck
Hands down, one of the easiest options when it comes to enjoying Mexican food on Cinco de Mayo is to simply host a pot luck meal. This will not only allow you to save money and put less burden on yourself, but it will also give everyone that attends a chance to try a variety of dishes. You might ask your guests to bring a family recipe or a dish they have spent time perfecting. It would be great to have stories to share about the dish too. Best of all, if people bring repeat dishes, you will be able to taste the difference in each batch. This should make the meal even more incredible.
Cinco de Mayo is a great time to experiment with Mexican food and embrace Mexican culture. These ten ideas will help you do so on the cheap, so your budget won't suffer from the holiday. With any luck, your Cinco de Mayo feast will be out of this world.