The first days of Ramadan are just around the corner, which might leave you wondering what you're going to do with the kids while they're asked to fast. Since much of this holiday will take place during summer break for many children, there will be a lot of extra time on their hands which might make the holiday even more challenging. Luckily, there's lots of cheap ways you can work with your children to keep their mind off of fasting and on the meaning of the holiday. These fun activities might become some of your favorite traditions and will help you and your kids make lasting memories that they will one day be able to share with their own children.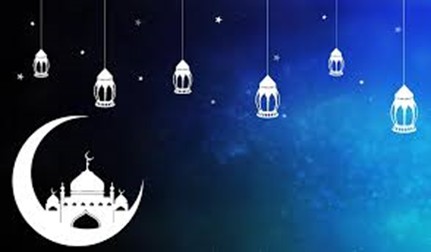 1. Good Deeds Calendar
Good deeds are an important part of the holiday as well as life in general. So, you might want to consider helping your kids make a good deeds calendar. This will help inspire them to do good while also reminding them to do so when they are busy. You can make this calendar out of just about anything, so have a little fun with it. There's lots of ideas to inspire you online too, which will allow you help the kids follow instructions, if that is a task you are working on too. You can help the kids pick good deeds based on their age group too. For instance, you can schedule in good deeds for the community like helping the elderly or picking up trash. You can also help kids pick good deeds for family, friends and even their school. Once the calendar is complete then consider helping the children get a good start on their deeds, so they can begin to use the calendar straight away.
2. Fasting Chain
Without a doubt, fasting can be one of the toughest aspects of the holiday, but it can also be one of the most rewarding. For children, fasting can be rough. So, a fasting chain might help them to get through the experience. You can begin your chain on the first day of Ramadan. All you need for this is construction paper and glue, or similar supplies. Children can make a chain link for every day of the holiday. Each link can be attached and then cut off to represent the day of fasting. This will help everyone see their progress and how many days of fasting they have left. Of course, you can also reverse the chain and have the children add one link each day of Ramadan. This will give them a full chain on the last day of the holiday, which will show them the progress they have made. You can spice up the chain by adding a verse from the Quran for each day of the holiday.
3. Dhikr Beads
Dhikr Beads are a great way to share culture with children. These prayer beads come in all shapes and sizes, so you can allow kids to show off their individuality with these amazing beads. If you want to make more authentic looking prayer beads, then you might head to your favorite hobby shop. Often, you can find a coupon that will cut the price of these beads down immensely. Of course, you don't actually have to use beads to make your bracelets look amazing. You can also make your own beads out of old magazines, newspapers and so on. You might check online for a few tutorials for making your beads. String is another crucial item for this task, but you might consider using yarn for younger children that are still working on their motor functions. The kids can wear their bracelets or give them to loved ones.
4. Sadaqah Jar
Doing good deeds makes life an amazing thing. So, you might want to consider helping the kids make a Sadaqah Jar over the holiday. This might be one of the first crafts you choose to work on as it will help inspire children to pick up loose money while they're out and about. This jar can be designed to suit your child's creativity. All you need is an old jar, which can easily be taken from the refrigerator or purchased at a thrift store. You can use paper, paint or anything else to decorate it. Once it is finished, help the kids pick up change from around the house and community. Kids will love keeping their eye out for sparkling money, which will add to the fun of the holiday. When you finish collecting, present the jar to someone in need.
5. Ramadan Drum
A Ramadan drum can add a lot of fun to the holiday, even if it does end up driving parents nuts. A drum is a very simple thing to make and you can do this with a wide variety of items found around the house. You should also consider making your drum out of recycling materials to do even more good for the world. The drum can be decorated to suit your child's desires, which will help make the craft even more fun. When it is complete, children can use the drum to wake up family members during the holiday or simply to use during Ramadan songs.
6. Bookmarks
Chances are, you will spend a lot of time reading during the Ramadan holiday. Thus, making bookmarks are a great way to enjoy the holiday all the more. Bookmarks can be made with a large variety of supplies that cost next to nothing which will make the craft even more enjoyable. Kids can create bookmarks that are based on the holiday, their favorite things or even simple colors. You can also work on bookmarks to present to friends and family as gifts. These bookmarks might even inspire your children to spend more time reading. They will also allow them to keep track of their studies with ease.
7. Hanging Lanterns
One fun craft to make for your night time meals are hanging lanterns. These lanterns can help set the mood as you finally get to break bread each night. The lanterns can be made of a lot of things too. For starters, you can use mason jars and candles. Simply decorate the jars with paper mache and you'll be ready to go. You can easily make paper covers for electronic candles too, which will help set the mood for the festivities. Of course, if you don't want your children working with actual lights then they can easily make pretend lanterns out of construction paper. These make great decorations too, which will help make your home look even more welcoming.
8. Tile Art
Another great craft that is perfect for all ages is tile art. All you need for this craft is a few ceramic tiles which can be found for cheap at dollar stores, craft stores or even home improvement stores. You will also need paint, markers or tissue paper. Finally, you'll need a spray on sealer. Children can decorate their tiles based on their interests or the holiday with the supplies you choose to work with. One popular design idea for Ramadan is to have the children make the phases of the moon. Once the tile is completely dry, take it outside and spray on the sealant. This will lock their art onto the tile, so you can use it and wash it. The tiles can be used for a wide variety of things. You can place them together on the wall or floor as a unique decoration. You can also use the tile as a hot plate or a place to put your cooking utensils.
9. Read Books
For young children, understanding Ramadan can be something new and exciting. Older child, on the other hand, may want to find characters they can relate to in order to amplify the experience. Thus, reading is one of the best tools you can use during this holiday. Believe it or not, but there's a lot of books about Ramadan for children. These books can be purchased based on your child's age too, which will help make the experience even more valuable. You can find many of these books at a fair price online and in your local book stores. You can even talk to your library to see if they have any books or if they can borrow some from other libraries. This will give you a cheap way to keep the kids busy while heightening the experience for them.
10. Help Cook
Food is probably going to be on the mind on your children for quite some time during the fasting period. So, one way to help them deal with this is to invite them in to cook. This can be one of the major traditions of the holiday too, as there are so many recipes that should be passed down from generation to generation. Younger children might be given small tasks to help complete. For instance, setting the table or adding the final touch to some dishes is an easy feat they can accomplish. They can also work on easier items like moon cookies, which is sure to make them happy. As they grow, you might teach dishes that escalate in complexity. Each year, your child can learn something new, which will help them pass on traditions in the future while allowing them to contribute to the table each night.
Fasting during Ramadan doesn't have to leave the kids feeling uncomfortable. These ten ideas will help you keep them busy while allowing them to grow a stronger connection to the holiday. Before you know it, they will be pleading with you to help them makes these items because they will have so much fun with them. This should help keep your Ramadan more enjoyable on a tight budget.