If you've been on the edge of your seat for Amazon Prime Day, then you'll be excited to know that Amazon has finally released a day for this year's celebrations. This year's Prime Day will begin on July 16 and end on the 17th, so you will have plenty of time to enjoy the savings. Of course, you can also look forward to a week's worth of deals that usually occur during this period. It is quite easy to plan on spending a bundle for this event, but if you're on a tight budget then you might want to stick to some of the better deals. Luckily, there have been a few tips as to what you should look for during this Prime Day extravaganza. So, get ready to make a list of everything you'd love to grab during this huge sales event.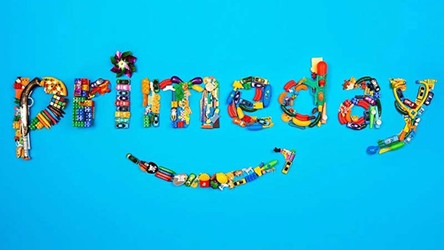 1. Subscription Services
One of the best deals you're going to find during Prime deals is sales on subscriptions that Amazon offers. For instance, now might be the time to invest in Amazon's extended music program so you can listen to music, download it and discover new musicians and songs without any restrictions. If you're not a member of Kindle Unlimited, then now might be the to join too. This service allows you to read a wide variety of novels without having to spend any extra money on them. Of course, you can also get a deal on the video streaming service. If you're looking to update your subscription to Amazon Prime, then Prime Day will be the time to do it as you will receive some awesome discounts.
2. Amazon Products
Of course, you're going to find a lot of huge deals on Amazon products during this time. So, if you've had your heart set on a Fire TV or Kindle then now is the perfect time to invest the money. You will most likely see bulk deals on Kindles during this time, which were also popular during Black Friday of last season. Other great bargains will be on the Firestick and Echo. Of course, you might be surprised by some of the other Amazon products you'll find during this time. So, keep your eye out on these amazing prices. You may even find it a cinch to stock up for holiday gifts during this time too.
3. Phones
If you've been waiting for the right time to buy a new phone, then there's a good chance that Amazon Prime will make your dreams come true. In past years, there have been lots of amazing deals on a wide variety of phones that are both locked and unlocked. If you aren't looking for a popular brand, then you might be in even more luck. There are many phone brands that Amazon works with to make the price of the phone even cheaper. The only difference in these phones in comparison to the more expensive model is you will receive Amazon ads on the phone. These ads come up on a special app on the phone as well as on the lock screen, which makes them very easy to ignore if you're not interested in this service. Of course, you also have to be a Prime member to take advantage of this deal.
4. TVs
Based on last years sales, you can pretty much guarantee that Amazon will be giving some amazing TV deals, but you'll have to be fast here. These deals usually go quickly, so if you don't click on the deal as soon as it is released then you might find yourself waitlisted or locked out completely. 4K TVs are probably going to be on the hot list this year, so you might want to start researching some of the best options for this. Knowing what you want and how much you can afford can allow you to get the best possible deal while you're shopping during the sales. Occasionally, Amazon will leak deals a little early to hype people up, so make sure to do your research when you find out some of the models you will have to choose from. Of course, there will be more than just 4K TVs for sale, so if you're not looking to upgrade then you should find some high-quality items worth the price tag.
5. Gift Cards
One of the best things you're going to find on Prime Day, especially if you're shopping for others is the exciting deals on gift cards. During this time, you will find Amazon gift cards at a reduced price, which means you will definitely be getting more for your money. You will also find gift cards attached to certain purchases. Of course, these cards will probably only be worth around $5, but every little bit adds up when you're trying to save money. If you have the extra money to spend on such items, then you might want to stock up, so you can save money on Amazon products throughout the year. Even if you don't plan on gifting the cards, you can load them onto your own account for items like pantry goods and other reoccurring charges.
6. Toys
Last year, the toy section during Prime Day was hot with sales. So, you can probably expect some of the same great deals to make an appearance during Prime Day. You might want to keep an eye on some of the hot items that your children might be asking for. This is also a great time to stock up for some Christmas ideas, especially if you have children that seem to keep the same interests. Larger toys, like drones and gaming consoles should also see sales, so stock up while you can. One of the best ways to go about this is to make a wish list and monitor it throughout the day to see if any deals come up. You will most likely see the toy deals throughout the day though, so unless the toy you're after is incredibly popular you shouldn't have to rush to get in on the sale price. However, keeping up with the upcoming sales list can help you ensure you score the toy of your child's dreams.
7. Baby Supplies
If you have a baby or have one on the way, then now is a great time to jump on some deals that will make setting up for your little one a whole lot easier. Baby toys are a huge hit during Prime Day, so keep an eye out for the little things baby will love. You should also see a few deals on swings, playpens, walkers and more. Of course, the essentials will also make an appearance too. You should find a few deals on diapers and wipes, which should help you get a stockpile ready. On top of that, you can find clothing, items for nursing and feeding and so much more. If you're expecting, then consider adding the items to your baby registry before you make a purchase. The first $10 purchased off of your registry actually qualifies you for a baby box that is filled with all sorts of awesome goodies at no cost to you.
8. Amazon Pantry
Amazon Pantry is another area you might want to do some shopping. For those that don't already use this amazing shopping platform, you may be surprised by what it offers. Usually, the pantry is for items that you might purchase on a reoccurring basis. For instance, toothpaste, diapers, toiletries and even some dry goods. Since these are frequent purchases, all you have to do is subscribe to have them sent to you on a weekly, bi-weekly, monthly and so on basis. This will allow you to save a fair percentage on each purchase. Purchasing during Prime Day might help you save even more though, so don't forget to check out your most common shopping items while the deals are available. You should check out Amazon's new line of household goods too, as you're bound to find even more discounts there.
9. Appliances
Another hot item to check out on Prime Day is appliances. Since we're still in wedding and graduation season, you're bound to find some awesome deals on these products. One of the more popular items to check out would be Instapots which are quite trendy this year. Airfryers are another kitchen appliance that everyone seems to want, so there's bound to be some great deals there too. You might not think to look into robotic vacuums, but it seems Prime Day might toss in a few deals on these items too. Of course, there will be other appliances for grabs too, such as ice cream makers, snow cone makers and your basic blenders. So, stock up for gifts or revamp your home if you have appliances in your budget.
10. DNA Kits
DNA kits seem to be increasing in popularity, so this Prime Day you are bound to see some major discounts on these items. During Black Friday, both 23andMe and Ancestry offered some jaw-dropping deals on their DNA kits, so you might keep an eye out. Ancestry offers a simple genetic kit that can tell you where your ancestors came from and connect you with relatives in the community while 23andMe offers the same features with an optional health test. There are other health DNA kits on the market too and even some designed to help you discover paternity and more. So, do some research on these tests so you'll be ready to see what Prime Day brings for you.
Amazon Prime Day is a great time to treat yourself to something awesome without breaking the bank. Of course, it can also be the perfect time to find holiday gifts, household essentials and so much more. The deals might get a little overwhelming at first, but with any luck you'll be able to find the perfect items for you and your budget.