National Coffee Day is just a couple of weeks away and is followed closely by International Coffee Day during the first week of October. One of the first things many people want to do during this time is spending money on coffee, but if you're on a tight budget you might not want to jump on the spending spree right away. There are actually a few ways that you can get the coffee you love while still saving quite a bit of money. With these ten tips, you won't have to do a lot of research, as it will make choosing the best ways to enjoy coffee during this time easier than ever.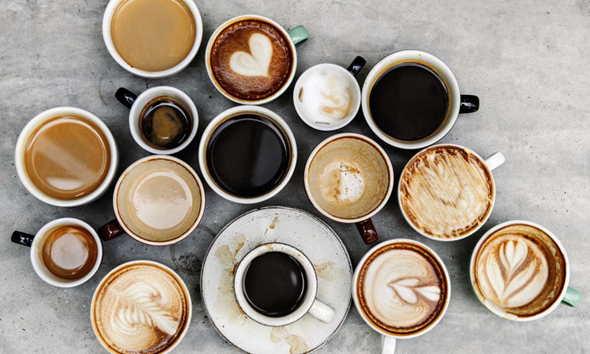 1. DIY Coffee
There is no doubt about it. One of the easiest ways to enjoy this holiday is to simply make your coffee at home. You don't have to go all out to have a great cup of coffee, so don't worry about the high prices of the cafes. If you're a coffee fan, then you might be satisfied to stop and make coffee the old-fashioned way. However, if you are more in the mood for a latte or a cappuccino, then you might consider looking up a few recipes to help you along the way. There are numerous recipes to choose from online and you might even be able to recreate some of your favorite seasonal drinks from the café of your choice. The best thing you can do with this is to have some fun, as you might find something that makes you happier than just purchasing from a local café.
2. Share with Others
If you're making coffee, then you might want to take the time to make a larger batch so you can share with others. Disposable cups aren't expensive if you want to drop some off for neighbors, friends, and family. If you plan on taking some to a gathering or simply to the office, then it might be a nice treat for those you plan on spending your time with. Sharing with others can be a great way to bond over the holiday while celebrating everyone's love for coffee. Of course, if making the coffee isn't your forte, then you can order a bulk order of coffee from some cafés, which will allow you to share without purchasing everyone an individual cup of coffee.
3. Try a Local Shop
When it comes to holidays, one of the best things you can do is give your business to something local. There are lots of great local coffee shops around the world, so instead of stopping by your chain to celebrate the holiday, you might consider stopping by a local café instead. You might find that prices are about the same, if not slightly cheaper, which can ease your budget a bit. Local shops might also have a bit more flare to help you enjoy the experience all the more. There are usually stories, interesting décor, and plenty of flavors to be had in these shops. Plus, helping your local economy will also help you and those around you which makes the holiday stop even more rewarding.
4. Enjoy Deals
You are definitely going to find some good deals swirling around at this time of the year. For National Coffee Day, big chains have already announced some of their deals. Krispy Kreme is offering a free donut and coffee, while the big chain Starbucks will give you a free coffee later if you purchase one on National Coffee Day. You might want to surf around and see what other deals your local shops will be offering. This is only for National Coffee Day, but International Coffee Day follows closely after, so stay tuned in to your favorite shops for more coffee deals then.
5. Try Something New
Rather than sticking with your go-to drink, you might consider trying something new for the holiday. Since National Coffee Day comes first, you might want to look up popular coffee in different regions of the country. This will allow you to get a taste of something that other people enjoy on a daily basis, but that isn't familiar to you. With International Coffee Day, you might think about trying coffee from a restaurant, rather than a café. For instance, if you go to a Turkish restaurant, you can grab a Turkish coffee, which might be considerably different than what you consume daily. If you're craving something sweet, then a Vietnamese restaurant might be able to introduce you to their delightful Vietnamese coffee. Of course, you can also find recipes for all of this online.
6. Learn About Coffee
When it comes to National Coffee Day, one of the most fulfilling things you can do is learn about coffee. Do you know where your coffee comes from or the processes it undergoes before it arrives in your home? Do you know all of the various methods of brewing coffee? If you're not sure about your coffee, or you'd simply like to know more then use this day to gain some knowledge. If you have extra time on your hands, you might choose to check out a book from the library or read some articles on your favorite type of coffee. You might also want to do a deep dive into the county that your coffee comes from, as it might be enlightening.
7. Read a Coffee Novel
Coffee and reading go hand in hand, but did you know that there are actually novels that are based around coffee. These novels aren't non-fiction, which can definitely bring some fun to your day. You can find recommendations on these books all over the internet, so you won't have to worry about blindly purchasing a book that won't suit your interests. Of course, if you are interested in non-fiction coffee books then there are quite a few of these to choose from as well, which might help you to appreciate your coffee all the more.
8. Practice Sustainability
With climate change, we may be facing some coffee shortages in the near future. That is why it is important to practice sustainability whenever we possibly can. This isn't as hard as it sounds. Largely, it involves doing research on the brands of coffee that you choose to purchase. Is the country of origin taking measures to fight climate change? Do they pay their workers a fair wage? Is the coffee farmed in a sustainable manner? These are all great questions to ask of the brand you choose to purchase from. Of course, you should also consider the packaging. If it is recyclable make sure you do recycle it if you can. You can also reuse the grounds to improve your garden. These small practices are great for making less impact on the world.
9. Coffee Desserts
Coffee and desserts are other things that go hand in hand. So, for this holiday you might want to consider whipping up something sweet made from the coffee that you love. You will find all sorts of coffee-based recipes online, including coffee ice cream, coffee cake, and tiramisu. Of course, you can also substitute coffee into your favorite recipes to add a touch of flavor. You can start your journey by looking up recipes or just playing around in the kitchen. If you don't have time to bake, then there will probably be quite a few deals on coffee-inspired desserts at grocery stores, cafes, bakeries, and more.
10. Coffee Pairings
If you are a coffee drinker and can't get enough of it, then learning about coffee pairings might be something that will interest you. You will find that there are plenty of pairings that you didn't even know about, which might take your coffee experience to a whole new level. There are so many articles about this online, so you might start your journey there, but you can also learn a lot from videos online. There are even online classes that you can take. Some cafes may even offer classes, which will help you embrace the activity with other people that are interested.
Coffee is certainly a great thing to celebrate. With these ten tips, you should be able to make the most out of the upcoming coffee holidays without having to spend a small fortune on them. This should help you easily find even more things to love about coffee.