October is Computer Learning Month, which might be a great time for you to adjust to the cold weather while picking up a few new skills. Learning anything computer-based can be a bit on the pricey side unless you know how to find things for cheap or free. These ten tips will help you boost your skills without forcing you to spend a small fortune on the things you need to be successful. So, this October can be a month of improvement that will certainly leave you and your bank account feeling satisfied.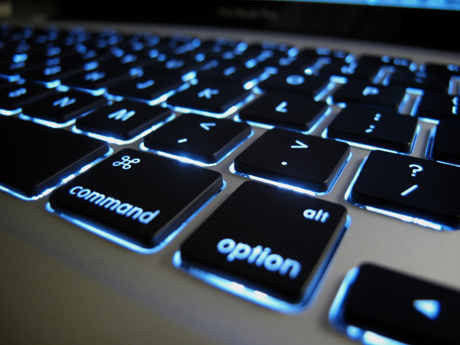 1. Free Online Classes
The internet is pretty amazing in the sense that those that truly want to learn can. When you logon to your computer, you can surf the web and find all sorts of online classes that will keep your free time occupied while allowing you to pick up new skills that you can have fun with or simply use to make some extra money. All you need to do is put in a quick search for courses in the field you're interested in, and you will find something remarkable to work with. Many of these courses require you to pay, but there are some that are offered for free. Some of these courses are offered via online streaming services like YouTube. Of course, you won't have an instructor to talk with or assignments to complete during this time, but you will be able to improve your skills without having to pay a cent.
2. Narrow Down Topics
The world of computers is vast, which means you're going to have to choose a concentration if you're hoping to improve your skills. There are so many things you can learn about computers from coding and encryption to computer graphics and word processing. It would be incredibly hard to try to learn everything at once. So, in order to save money and sanity, you might want to take a breather and try to focus on one specific area. This will help you to actually excel and appreciate your new knowledge without feeling totally overwhelmed by it all.
3. Read Tutorials
One of the main areas that people struggle in is software. However, when you purchase a new software program, you will find that it typically comes with tutorials. One of the best steps you can take in learning a skill is to tackle the tutorial book first. Chances are, it will have everything you need to know about the software, so you can not only learn to use it efficiently but also learn any tricks or shortcuts that the software might have. Doing this can also allow you to feel more comfortable with the software, which in turn will help you to improve your skills using similar items as well. If you can't find a tutorial with the service you offered, then you might also find that there are many free options online to choose from.
4. Explore Forums
Forums are an incredible asset when it comes to learning information. Although you might not find full lessons in forums, although in some you might, you will find plenty of Question and Answer posts that can handle so many of the problems you are facing when learning something new. If you're just starting out, you might surf the forum of your choice and read all of the insights that the experts have to offer. If you have a specific question you'd like to ask, you can search to see if anyone else has asked the same thing. If not, then you can always start a thread yourself and watch as the experts' advice comes rolling in. This can really take things to a whole new level for you while allowing you to feel confident that you have a great resource to take on when it comes to learning new things.
5. Explore Free Programs
The internet is filled with free programs that you can enjoy whenever you're working on something new and spectacular. Of course, not all freebies are made equal, so before you start downloading software to replace pricier items you might do a little research first. You can find lots of great items for graphic art, such as Canva, but there are programs that totally mimic some of the features of Photoshop. The same can be said of free programs like Google Documents and Good Spreadsheets, which compare with the paid services Microsoft Word offers.
6. Go At Your Own Pace
A lot of people will move into learning a new skill thinking they have to pick it up as quickly as others do. This is not the case, especially if you're getting your lessons online. Rather than follow a lesson a day, choose to stick with the same lesson for a week or more. This will allow you to utilize the skill until you actually have it down. There is no reason to follow other people during your lessons or even try to compare your studies to their studies as learning computer skills should be something fun and exciting, rather than something that is going to leave you feeling stressed out. When you're learning on your own, feeling stressed might cause you to abandon the project entirely. So work based on your own needs.
7. Understand Your Device
When it comes to improving your computer skills, one of the best things you can do is learn about the device you already own. Your computer can be a bit mysterious and has many features that you probably didn't even know was there. So, spending the time to get to know your device might allow you to learn more than you think about computers in general. There are lots of tutorials on the device itself, but you might also want to just spend some time exploring the device and learning all that you possibly can about it. This will allow you to use your device to its full potential which can help you do exciting things.
8. Don't Scare Yourself
When it comes to technology, one of the best things you can do is not make the subject more complex than it actually is. A lot of people spook themselves when it comes to learning about technology. It is kind of easy to mess up a code and if you break a computer then it can be pricey, which often leads people to shy away from learning about anything in the field. However, the best way to learn not to break something or mess up a code is to actually learn about the thing itself. So, take a deep breath and work with others if you need to until you feel confident enough to work on your computer, codes, graphic projects, what have you, without holding your breath.
9. Build Onto Your Skills
Another way to improve your computer skills is to build on the skills that you already have. Many people will try to learn a whole new skill and feel defeated when it means starting from the ground up again. There is nothing wrong with learning entirely new skills, but if you're looking to add professional skills or simply amplify your skills then your best method is to just build onto your skills. You might go from word processing to learning data entry. You can transition from working on graphics to creating videos. As you learn more skills surrounding one field, you will be able to dive into other fields.
10. Practice
Without a doubt, one of the best things you can do when you're learning computer skills is to practice. It takes a long while to pick things up sometimes and the more you repeat what you learn the better off you will be. Practicing will allow you to truly have fun with your new skills while feeling confident about potentially utilizing them in a professional setting. You will also find that practicing your skills might encourage you to take things to a whole new level, which will definitely help you to enjoy the learning process while boosting your capacity in one computer field or another.
This October, you will be able to have some fun while gaining valuable knowledge as you work to improve your computer skills and more. So, make sure to embrace all of the resources that you have available to you while ensuring that you are able to learn exactly what you need to satisfy your thirst for knowledge.