The Mid-Autumn Festival or Chinese Moon Festival is on its way, which means there is a whole lot of fun to be had. If you have never celebrated this holiday, then you're going to be in for a real treat this year. Best of all, you can enjoy the holiday from the comfort of home, so you don't have to worry about exposure to Covid-19, or the flu, or bad weather. These ten traditional elements of the holiday will allow you to embrace the festival on a budget while learning about a different culture.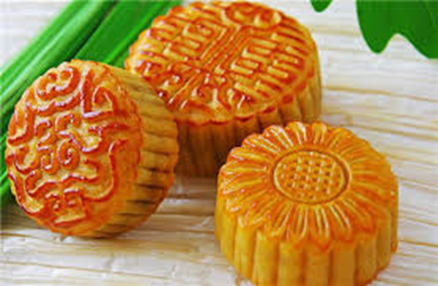 1. Make Mooncakes
One of the biggest traditions regarding the Moon Festival, and one that is found in many Asian countries, is mooncakes. During the festival, people make, purchase, and eat mooncakes with joy. It isn't hard to purchase mooncakes online and in stores. In fact, even Starbucks in some areas will sell mooncakes by the abundance. However, you might have more fun making your own mooncakes. This will help you to feel closer to the culture while allowing you to learn more about what goes into the prized mooncakes. While you're working with your recipe of choice, you might also want to learn the history behind the meal.
2. Paper Lanterns
Paper lanterns are also a major part of the holiday. During the festival, people make plenty of lanterns, make wishes, and let them fly. This is an incredible sight and if you're interested in seeing it for yourself then there is a lot of footage online to take in. You can make your own paper lanterns too, which can help you feel closer to the holiday. There are a lot of tutorials online to choose from. You can even find tutorials based on age groups, which can help you enjoy the craft with kids, or find more advanced crafts to help you learn a new hobby. These lanterns can even be hung up as décor, which can make it a lot of fun for you to enjoy throughout the year.
3. Appreciate the Moon
The biggest aspect of the moon festival is celebrating the moon. So, when you celebrate the holiday, you might take some time to actually show the moon a little appreciation. Spending time outside is a great, and safe, way to do this. You might plan to have a moonlit meal for the holiday or just spend time stargazing with the family. Another fun thing to do is make note of the moon, and maybe even photograph it. You can watch it change throughout the month, which will help you to truly appreciate its beauty. Since the moon is always changing, you might find that this is more fun than you expected and might even become a new hobby.
4. Reunite with Family
As with most festivals, spending time with the family is a must. If you can reunite with your loved ones then there is no better time to do it than now. However, in these trying times, reunification isn't always an option. Luckily, there are many options that can allow you to meet with family without forcing you to be in contact with others. One way to join in on the celebration is to drop off food at a loved one's home. You can even have a conversation through the window if you miss one another's presence. Another option is video calls. For these, you can even use games and other forms of entertainment to make the celebration even more amazing.
5. Enjoy Autumn Foods
The Mid-Autumn Festival comes at a perfect time to enjoy autumn foods. From gourds to nuts, you will find so many amazing things in the season this holiday. A lot of people will enjoy family recipes during this time frame, but if you're not sure what to make then you might begin by working with the produce that you find at your local grocery store or farmer's market. These items will be fresher and cheaper, which makes them great for celebratory feasts. Using autumn-inspired foods will also help you to get even more out of the holiday, as the Moon Festival is typically held around the festival.
6. Moon Art
Crafting is one of the best ways to enjoy a holiday, especially if you are celebrating with children. One of the best things you can do during this time frame is to create some fun moon-inspired art. There are so many crafts to choose from when it comes to this, so if you're not sure where to start you might be able to find some great ideas on the internet. You should even be able to customize your crafts based on the age group and skill level in the home. Of course, you can easily transform your crafts into gifts that you can share with others during the holiday.
7. Chinese Legends
There are also a wealth of legends surrounding the Mid-Autumn Festival. So, when you're celebrating the holiday, you might want to take a moment to learn about the stories that help make the festival what it is. There are many to choose from as well, from a variety of different countries, which can make uncovering the story behind the holiday even more fun. As you investigate the stories you will learn more about the holiday including the symbols behind it. This can truly help you to embrace the festival and add even more joy to your day, as you can easily share the stories with others.
8. Watch Festivals Online
The Mid-Autumn Festival or Moon Festival is a huge celebration in many countries. You can find all sorts of amazing footage from the holiday online. So, if you're not able to celebrate or you're just curious about the holiday, you might look to see if you can stream an event or watch footage from one. One of the most widely recorded activities is the dragon dances, which are bold and engaging. You will also find that there are plenty of videos of lantern releases and so much more. This will allow you to get a taste of the holiday even if you're stuck at home.
9. Learn Chinese Language
If you really want to take the holiday to a whole new level, you might consider picking up a few words in Mandarin. This will help broaden your horizons while helping you in other areas of life. You don't have to go out and take lessons in order to get something out of the holiday. Instead, you might start by learning simple phrases or greetings. Practicing some of the Chinese characters might also be a lot of fun. This will allow you to use them on your paper lanterns while learning what they actually mean. You might take to the language and want to learn more, which will allow you to expand on your lessons and maybe even become a fluent speaker one day.
10. Order from a Restaurant
Food is one of the biggest elements of most holidays. If you want to enjoy some amazing food, then you might consider ordering from a restaurant. You will be able to try out authentic food that will definitely make the experience all the more rewarding for you. On top of that, it will allow you to help out a local business, which can be a huge help during a holiday. If you really want to experience more of the holiday, you might ask the restaurant for their recommendations for food based on the holiday. Many restaurants will be able to feed your curiosity and might even be able to offer some pointers for celebrating too.
The Mid-Autumn, or Moon, Festival is a great time to enjoy another culture while having some fun. These ten tips will help you to stay on a budget while allowing you to immerse yourself in the holiday. Best of all, you can enjoy all of these things from the comfort of home.