May is Mystery Month, which opens up a world of possibilities for you. The month is perfect for spicing up your life with a little mystery so you can find fun around every corner when you take in some free time. If you're not really sure how you can partake in mystery month, there are so many fun ideas to take in. These ten ideas are just scratching the surface and will help add to your hobby list so you can relax while stimulating your mind.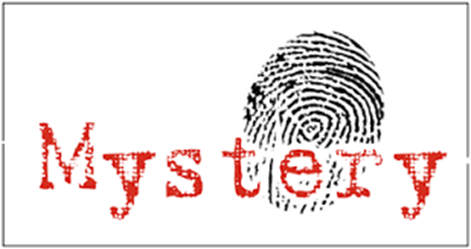 1. Enjoy a Mystery Book
Mystery books are a great way to truly get the most out of your free time. You can find books to suit just about any interest too, even though they are still classified as one genre. You can also find books that allow you to take control of the outcome of the book, which adds a new layer of fun to everything. Apart from that, books are a great way to prevent yourself from spending time on your phone, which can leave you feeling stressed out. If you're not sure what books to choose or where to even begin your journey, there are lots of great recommendations online.
2. Discover Mystery Inspired Cinema
There are a lot of great options to help you enjoy a little extra mystery in your free time. One of the best options, especially if you don't have a lot of time on your hands, is to enjoy mystery in the cinema. There are numerous movies out there that tackle the mystery theme, which can help you find something enjoyable to suit your tastes. Best of all, mystery fits into all sorts of genres including thrillers and comedies. If you don't have time for a movie then there are also a large number of TV series that you can take in. There's a lot of recommendations online, including recommendations offered by your favorite streaming service.
3. Sign Up for a Mystery Purchase
Mystery purchases are becoming more and more popular. There are numerous ways to partake in a mystery purchase, too. Some online stores will simply offer mystery packages to add a touch of fun to the shopping experience. Other stores will add in tees and other items that are on clearance and sell them as a mystery bundle at a reduced price. Some stores sell you a mystery to help spread their message. For instance, the Two Blind Brothers website is designed to allow you to shop as if you had their form of blindness. You can set a price limit and then pick out an item without full knowledge of what it is. When your items arrive, you get to enjoy the mystery of discovering what you paid for.
4. Investigate a Mystery
If you want to play detective, then use your sleuthing skills to add to a mystery. To begin with, you can tune into a mystery show and try to piece the clues together as you watch. Some unsolved mystery shows will allow you to dig even deeper though. There are actually threads on some social media pages of people just trying to figure out clues, which can definitely add some fun as you explore your mystery and chat with others about it. If you don't want to work off of a TV show then you can easily find a mystery laid out for you online. Some people come up with mysteries as a game, which can help keep you entertained for hours.
5. Participate in an Escape Room
Escape rooms are an exciting mystery that allows you to work together with others to escape a room filled with clues. There are many escape room themes, which can help you find a room that is perfect for you. Escape rooms can be found in many places as well. There are many entertainment facilities that offer budget rooms for you to enjoy. However, there are also businesses that are dedicated to only escape rooms, so you can find amazing options that are constantly rotating to keep the mystery alive.
6. Mystery in the Mail
Another fun idea is to sign up for a mystery in the mail. There are new game services that will send you a mystery to solve every month, which will help you add value to your free time. Some of the games can be very intricate which can take up an entire month. Another option is to have your friends send you a mystery. If you know someone that is great with storytelling them have them send you a prompt and clues so you can solve their mystery and have a little fun. You might even try your hand at writing your own mystery to share with others, so you can truly embrace every aspect of the genre and the month dedicated to it.
7. Murder Mystery Dinner Train
If you live in an area that has a passenger train, then there's a good chance that a mystery dinner train is offered. When you grab tickets to this event, you'll go on a ride you won't soon forget. As the train begins to move you'll be taken back in time as all of the characters will be dressed in vintage clothing. As the gain continues someone will be murdered and it is up to the guests to figure it out. Some dinner trains even have the guests participate, so you could easily become the murderer. With self-isolation orders becoming more relaxed, this could actually be a simple option for you to enjoy throughout the month of May.
8. Board Games
Without a doubt, board games are a great way to truly embrace a mystery. Games can be found for all age levels, so you can easily buy a game that caters to the entire family's needs. One of the most popular board games for a good mystery is Clue. If you have children around then Clue Jr is a great option that adults won't get bored with either. Of course, there is more out there than Clue, so shop around a bit to find a board game that suits your favorite pastime.
9. Try Mystery Foods
Food is a great way to bring some mystery to your life, especially if you tend to eat the same things over and over. Some recipes will allow you to order a surprise so you won't know what you're going to get, which might help to liven up your month. Another way to approach this is to have someone order for you, as you might find something that you haven't tried yet. Other than that, you can check out a menu and order something you've never had before. This will add a touch of mystery to your dining experience that you won't be able to refuse.
10. Mystery Podcast
Podcasts have grown in popularity over the last few years. So, it's no surprise the number of mystery podcasts that are out in the world. If you're not sure where to begin, then head over to your favorite streaming services and check out what the mystery section has to offer. You might have to surf around a bit, but after testing a few you might be hooked on something special. There are lots of great podcasts with rave reviews too. So, if you binge an entire series, you won't have to search far for another amazing option.
Mystery month can add a whole lot of fun to your life. This month celebrates the mystery that we face in life while giving you a touch of entertainment. Before long, you will definitely feel excited by all the options that you can find to enjoy your love of mystery.