The weather, in most places, is starting to heat up, which means it's time to start prepping for summer fashion. This season, you won't have to spend a small fortune on clothes as the style will definitely make it easy for you to DIY or shop secondhand. These ten tips should help you keep up with trends while also showing off your own creative nature as you find new and exciting ways to DIY your favorite looks and make them totally your own.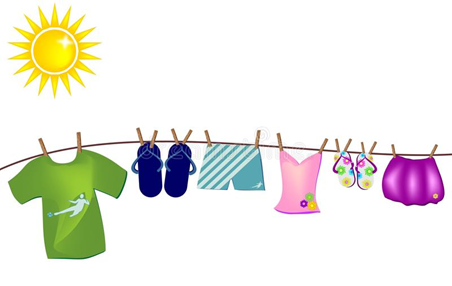 1. White Tee
This season, one of the most essential items you can own is a plain, white tee. The shirt shouldn't have anything on it, unless you enjoy pockets, which makes it easy to find in almost any store. You can find the tee in almost any cut that you want as well, which will make it even easier for you to show off your own unique personality. White tees are versatile as well, so you can show them off with almost anything in your wardrobe. Plus, having a white shirt on in the summer heat will definitely help to keep you feeling nice and cool.
2. Bermuda shorts
Another easy look that will suit most lifestyles and body types is the Bermuda shorts. These shorts are designed to be longer than your average pair of shorts, which is what makes them so satisfying to wear. Bermuda shorts offer protection for your skin as well, which makes them a great option for days spent outside or vacations. You can purchase Bermuda shorts in most stores, but you can also make them yourself. All you have to do is cut off a pair of denim shorts. If you prefer an edgier look then just cut above the knee and leave the jagged edges to show off your style. If you prefer a cleaner look, then cut below the knee and roll the edges until they rest above the knee. If you prefer to add a stitch to keep them rolled up then do so, but it isn't necessary.
3. 90s Vibes
This season, the 90s are going to be all over the place, so give in to your retro side. If you spent time in the 90s then you may have some clothes leftover that you can still enjoy. However, if not, have no fret as 90s clothes are going to be everywhere. You'll want to check out the tie dye inspired looks that have taken over many graphic tees. Bold neon colors are also going to be everywhere. Although you will see this in casual clothing, you'll also find that the trends are going to be everywhere in swimsuits. You will find iconic geometric patterns, bold colors, and plenty of fun looks to choose from.
4. Mini Skirts
If you love showing off some leg, then this season you're going to love bringing out your favorite miniskirts. You will find that it doesn't matter the material, color, or fabric, as mini skirts are going to be everywhere. If you're hoping to add to your mini skirt collection, you can buy them almost anywhere. However, you can also make your own. There are countless patterns available that will allow you to create your own mini skirt for fairly cheap and with little effort. If you're not a fan of the skirt, then you can also show off skorts as there will be plenty of options to choose from there, too.
5. Crop Tops
Show off even more skin this summer when you add crop tops to your favorite look. The crop top will help create a fun look that is definitely perfect for keeping you cool when you're outside. Crop tops come in all shapes and sizes too, which will totally allow you to show off your personality while keeping up with the best trends of the season. If you don't own any crop tops, then you can transform your favorite old tees into a crop top with ease. You can also make your own from patterns and cheap fabrics. This will help show off your creative side while adding to your love of trends.
6. Cut-Outs
Cut-outs can add a touch of excitement to your overall look. These fashion accents have been popular since the autumn line was released, so there is a good chance that you already have a few cut out options in your wardrobe. Although you will find that cut outs are popular on pants, the main place you will see them is on tops. This makes it easy to get the look from home and for cheap. There are guides to help you make the best possible cuts for shirts that you already own, so you don't have to worry about spending a small fortune just to stay trendy.
7. Pastels
This season you can keep all of your spring goodies in your closet because pastels are going to be in. You will find pastels on almost anything which is great considering they will help you stay cool in the summer heat. If you don't have a lot of pastels to choose from, you can easily dye some of your white clothing in order to create the look you're going for. This is fairly cheap to do and will allow you artistic freedom that will truly make your fashion sense shine.
8. Wide Leg Trousers
When it comes to the office, if you are actually working in your office, then you might want to skip out on some of the other trends. However, there are some ways to look phenomenal on your workdays. For instance, a pair of wide-leg trousers will transform your look while ensuring you're trendy. One of the best things about these trousers is they are loose on the body. So, you will be able to feel cooler in them than you would in other types of trousers. You can find wide-legged trousers at a great price too, which will make it easy to find the look you've been dreaming of despite having to stick to a dress code.
9. Vintage Sunglasses
This season, you're going to want to go vintage when it comes to eye protection. This summer, you'll want to think of iconic brands that might have been worn during the 80s or prior. Ray-Ban is just one option, but you can easily find sunglasses that are cheaper that look remarkably similar. Another popular look that has been in style in recent years is the aviator look. Of course, going big and catwalk-friendly will definitely help you to enjoy yourself while protecting your eyes from the harsh summer sun.
10. Asymmetrical Designs
Offering an asymmetrical look can also help you stand out in the crowd while giving you edgier vibes. There are lots of options to choose from when it comes to this, including options like mini skirts and crop tops, which have already been mentioned. However, you can go to an all-new level by making tees, coats, and other fashion accessories that cater to the trend. There are lots of tutorials online to help you meet your needs while inspiring you to come up with unique styles that you will love.
This season, you can finally get outside and enjoy everything that the season brings without spending a fortune to look good. Since most people will actually get to partake in summer this year, you will love making up for all of the fashion that you missed out on last season. So, have fun with your look and see how little you can spend on your summer attire.