June is going to be here before you know it, which means the kids will be finished with school and looking for something to do. There are numerous things to do in the summer, but if you're hoping to stay on a budget then you might have to do a bit of planning in order to suit your needs. It might take a bit more planning to find something that will also allow you to social distance if you are worried about the threat of Covid-19. These ten ideas should fit the bill while allowing you to keep your budget in check throughout the summer months.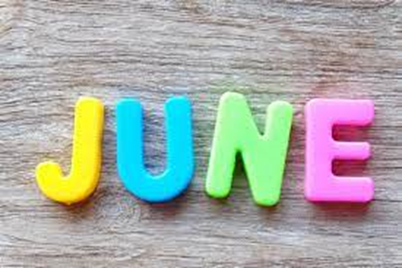 1. Fishing
Summer and fishing tend to go hand to hand. Luckily, June is National Fishing Month, so you should be able to find some free fishing days if you're hoping to get to the lake or the ocean. These days don't require a license, so you can fish at will. However, you might also find deals on fishing licenses during this time, which might make it the best time to order such a thing if you hope to fish throughout the summer. You might also find great deals on fishing gear during this month since stores will be trying to move the supplies in order to stock up for hunting season. If you choose to go fishing, packing a lunch or supplies to eat what you catch will save you plenty of money. You might also want to pack plenty of drinks as the hot weather can dehydrate you quickly, even if you're not moving around a lot. Finding shade is also important, so make sure to look around for a good spot before you set up for the day.
2. Summer Reading
The summer reading program is a classic activity for children to enjoy. Most local libraries will offer the program, even with social distancing, so you might look on your library's website to see what you need to do to sign up. Most libraries will offer prizes for children as they reach their reading goals, which will definitely help to entice kids to read. If your local library isn't offering anything then you might consider looking for other options. Many companies that support child literacy are also offering summer reading programs. Scholastic, for instance, is offering a program that helps children feel inspired to read while also donating to other children that do not have access to enough books.
3. Parks
If parks have reopened in your area, then that is a great way to spend some of your June. You can begin with taking children to traditional playgrounds so they can run and get out plenty of their energy. However, with these parks, you will definitely want to bring along some sanitizers and pay close attention to the temperature of the equipment. Another option is to take children to a park where they can admire nature. You might plan out hikes, create scavenger hunts, and so on to help kids make the most of their time out. This will also help you to feel assured they are getting the exercise and fresh air that they need.
4. Arts and Crafts
When it comes to days at home, arts and crafts are always a great option to keep your kids occupied. There are a lot of summer-themed crafts that you can check out. However, you might also consider finding crafts based on your children's interests. One thing you might try is to find crafts that can be done based on the school supplies that your children have leftover. This will help you to enjoy thinking outside of the box while saving some big money on craft supplies. If you're not sure where to begin, then there are lots of options online to choose from. Some websites are even dedicated to school supply crafts.
5. DIY Summer Snacks
It's summertime, which means you're probably going to be asked for a snack at least fifteen times a day, right? In order to keep the kids busy, then you might get to work making some amazing DIY summer snacks. This is great in the sense that it is an activity that you can do together, but also because it allows you to have more control over what your child is eating. So, you can easily pick out fruits or items that have less sugar. You can even go wild with themes that will win your kids over.
6. Farmer's Market
One of the joys of summer is going to the farmer's market. If your community has one, then this is a great place to spend some time on weekend mornings. The farmer's market has a lot of offers including fresh produce, which can help you create delicious meals and so much more. Apart from that, you will find that there are plenty of other fun items to purchase there. Children might even make crafts, baked goods, or lemonade to sell while they are visiting the market. Of course, you will need to check up on the rules to ensure you're not breaking any by offering your items to visitors. The whole family can also enjoy music and other forms of entertainment, which can help you save money as you enjoy your summer.
7. Go on a Picnic
If lunches or dinner at home are getting a little boring, then you might consider going on a picnic instead. Most kids are pretty happy to picnic anywhere, including the backyard, so you shouldn't have to spend a fortune on this. In fact, you don't really need to buy anything special to picnic as you can just use a blanket that you don't mind getting a little dirty. You can pack up traditional finger foods or you can pack sandwiches and other traditional items like fruit. As long as you eat and have fun as a family, the picnic will offer plenty of memories for you to enjoy with your loved ones and will help keep kids from feeling bored with their routine.
8. Camp Out
Summer campouts are another childhood must. Many children are used to going to summer camps over the summer and this might not be an option in the current climate. However, camping outside is always an option. If you have camping supplies, then you might consider finding a free campsite for the weekend. This will allow everyone to enjoy themselves and get away from all of the screens and static of daily life. If there isn't a campsite near you then there is still an option for camping outside. Simply pitch your tent and camp in your backyard. If you don't have supplies, you can easily make your own tent for the night, borrow one from a loved one, or rent one from a sporting goods store. This will still give kids the camp-out experience while allowing you to use the bathroom in comfort.
9. Explore Science
It's important to keep your children's minds active during the summer months. So, science is one of the best ways to do this without listening to your child complain about learning when they're on a break. The best thing about science it is all around us, so you can make an experiment out of almost anything. Spending time in the backyard looking for and identifying bugs is one of the best ways to go as there are endless possibilities. However, you can also have fun with experiments like making your rocket ship or volcano. There are lots of ideas online that you can check out, which should help you plan around your child's age group.
10. Field Trips
Getting out of the house is important. You can still take field trips while maintaining safety. In order to do this, you should start with choosing places that aren't very busy. If you live in a smaller city then you might find that some museums, aquariums, and other attractions might be safe to visit. If you're worried, you can always call up the facility and find out when their slowest times are. Another option is to choose places that are outdoors. This helps to offer a bit more protection, especially if you distance yourself from others. You should try to keep up with safety precautions though and always make sure you sanitize.
This June can be a lot of fun without forcing you to spend a ton of money. These ten ideas should help keep you and your family busy on a budget and without forcing you to expose yourself to the public if you're not feeling comfortable with it yet.