Memorial Day sales are upon us again, which can be an exciting time if you need to purchase some of the major items for your household. This Memorial Day might actually be one of the first times you can partake in a big sale without having to worry about restrictions as strictly as you would have earlier in the year. However, despite this, many stores will still practice social distancing and mask mandates. Due to this, there is a good chance you will find the majority of these sales online and in-store, so you can shop comfortably. These ten stores are offering some of the best deals, so you will know exactly where to begin your search for Memorial Day finds.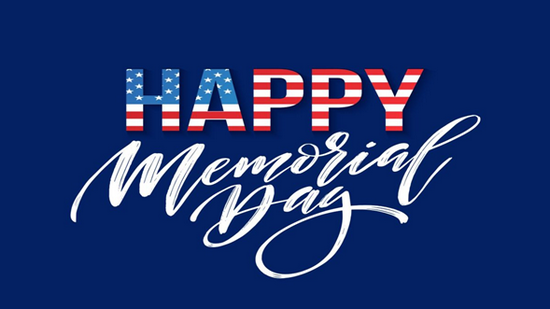 1. Amazon
There's no doubt about it, Amazon is always going to be offering huge savings whenever a major shopping holiday arrives. This Memorial Day you will find deals appearing pretty early. In fact, you can log in now for some early bird deals. As Memorial Day weekend approaches, there will be deals on larger scale items. For instance, there will be up to 30% off on Amazon furniture and appliances. Clothing, especially the lines that Amazon is partnered with, will also have some major deals that you might not want to pass up. You will want to think about summer clothes when shopping here, but you might also find some winter steals, too. Of course, with any Amazon sale, you'll also find reduced prices on Amazon products like the Ring, Echo, and more.
2. Walmart
Another place that is guaranteed to have deals is Walmart. Lately, Walmart has been pretty notorious about keeping their sales under wraps. However, judging by the season and precious sales, you can almost count on huge savings on most items. You'll especially find deals on things needed for summer fun, like grills, seating, outdoor toys, and more. However, you should also find some deals on TVs, laptops, and other appliances. You will most likely want to check online and in-store for deals as the two do not always have the same sales. If you do find a better deal online, most of the time you can ship to the store or pick it up at the store that day for no extra cost.
3. Target
Target is also no stranger to deals, but their deals usually aren't as grand as their major competitors. Target doesn't offer as many electronics, so their sales aren't often concentrated in this area. Rather, you will find some big deals on furniture this season. Of course, many of the items on offer will be patio furniture, but you will also find items for the interior of your home, too. Apart from that, clothes will be a huge part of the sale. Since target just dropped much of their summer line and bathing suits, you will find a huge selection to choose from. Décor will also be a great option that will help you set up your home for seasonal excitement.
4. Lowes
Another store you're not going to want to miss out on is Lowes. If you're planning on working in the garden during the summer months, then Lowes may help you find some of the last-minute plants you need. At this point in the season, many plants will have clearance prices. Apart from that, you will find up to $200 off some patio furniture, which can definitely set you up for some awesome hangouts this summer. Appliances and items necessary for grilling and smoking will also be available on sale. You may even find some exciting deals on lawn care if you look hard enough.
5. Overstock
If you're looking for some furniture this Memorial Day, then Overstock is probably going to have what you're looking for. You will find some major deals here on everything, including mattresses, so don't be afraid to redecorate the room you've been longing to fix up. The furniture won't be the only thing on sale this Memorial Day. In fact, you will probably find a sale on almost anything in the store. So, make sure to shop around before you check out because you never know what kind of deal you might miss out on.
6. Best Buy
When it comes to keeping the kids occupied this summer, Best Buy might have you covered. This year, you'll find a lot of deals on electronics, so you can get all of the best gadgets at a price you won't be afraid of. One of the biggest things to shop for during this sale is televisions, as there will be so many models discounted. Games, gaming devices, and similar items might also be on sale, but your biggest savings might be in the appliance section. With Best Buy, you can even shop for dented items to help you save even more during this big sale. Laptops should be discounted too, but you might find better prices during the back-to-school sales in late summer.
7. Wayfair
Wayfair is going to be another place to shop if you're looking for furniture. This online store tends to offer low prices on furniture to begin with, but this holiday you will find exceptionally lower prices. The store will offer a selection of items for the interior of your home, but the major sales will most likely concentrate on exterior items. For instance, you will find sales on patio furniture, awnings, and even outdoor rugs. Decorative items for the exterior of your home will also be on offer to help improve your overall summer aesthetic.
8. Dick's Sporting Goods
If you're planning for summer fun, then Dick's Sporting Goods is going to be one of the best places for you to shop for some major deals this Memorial Day. You might not find furniture or electronics, but you will find everything you need to enjoy the great outdoors. One of the biggest items you'll most likely see is price drops on the gear needed for camping. Of course, swimming attire and pool toys are going to be on the list as well as pools. You will want to check out the sports section as baseball products will be in season and most likely at a great price. Make sure to shop around for other sports too. You might even find sales on items like guns and hunting gear to help prepare you for hunting season.
9. Bed, Bath, and Beyond
When it comes to Memorial Day shopping, you might not think to head to Bed, Bath, and Beyond. However, you're going to find some amazing deals when you head to this store or shop on its website. One of the first things you'll notice on sale is all of the linens. So, this might be a prime time to stock up or just pick out something extraordinary that you've wanted for some time. Home décor is going to be another major thing that you'll want to shop for during these sales. However, you shouldn't disregard items like appliances, candles, or even just fun toys.
10. Old Navy
Old Navy is usually very quick to jump on sales and Memorial Day is certainly no exception. For the most part, you're likely to see a large percentage taken off of your order, which can help you save substantially on the items that you need for summer. However, you will also find that summer items will be marked down even more. There are also numerous essential items like tees, tanks, and shorts that are already lost cost, so you'll find even more savings there. Deals on flip-flops usually occur during this time too, which will allow you to stock up on one of every color if you so choose. You might also choose to shop around the clearance section to find the items you might not want to miss out on.
Memorial Day can be a lot of fun for shoppers, so don't miss out this year. You will find a huge selection of sales to choose from as these are just scratching the surface. You should be able to enjoy some major savings as the holiday begins, so make sure to shop wisely and shop around even despite the low prices.