Labor Day weekend is just a couple of weeks away, which means it's time to start planning for all of the amazing sales that will be coming your way. Labor Day can be one of the best times to get an early start on holiday shopping or to simply bulk up on the items you need for your home. Labor Day is the last major sale before Black Friday too, so if you're looking to save before the holidays arrive then this is the time to do it. Here are ten retail stores that are offering some amazing deals online and in-store during Labor Day.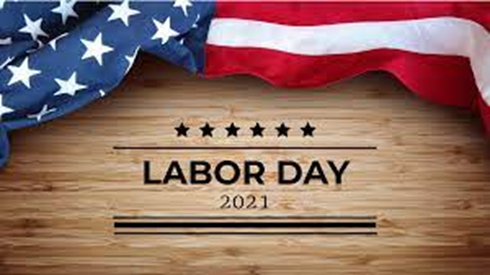 1. Amazon
Amazon is usually one of the first retailers to hop on sales and offer some pretty decent deals for anyone hoping to do some online shopping. Typically, Amazon's sales deal in a lot of flash sales, so you will have to wait until the sales begin to check out what they have to offer. However, this year, there are a few things that are bound to get your attention. For instance, you will be able to save quite a bit on magazine subscriptions, which are great items to have during the colder months. Back-to-school supplies are going to be another major sale since many places will be starting school just after the holiday. Sure, you will find lots of deals on basic school supplies and bulk options, but you'll discover larger items like laptops, printers, and headsets on offer. Of course, Amazon will also push its own products during this time, so if you're looking for an Echo, Ring, or anything that Amazon offers, then Labor Day is a great time to buy.
2. Walmart
Walmart is another major retailer that won't let a holiday pass by without some form of a deal. Walmart will be offering a variety of different deals in-store and online, so you will have to shop accordingly. Like Amazon, Walmart will be trying to move all of their back-to-school products. So, you'll find some pretty amazing deals on school supplies, dorm essentials, and even a few devices. Another category that Walmart will be pushing is their summer products. Everything from pools to patio gear will be on sale, so you won't have to think twice about stocking up for next summer.
3. Target
Target will also have plenty of sales to choose from but will be offering many of the same things as its two leading competitors. Back to school will be a huge deal during the Target Labor Day sales, so you might consider picking up school and office supplies to save you money throughout the year. Office furniture will also be one of the bigger sales items for Target, which can help you amp up your home office if you return to back working from home due to the pandemic. Target tends to offer deals on clothes and small appliances during these sales too, so you might watch out for good deals. Other than that, you will most likely find good prices on the new Halloween items that the store just dropped.
4. Old Navy
When it comes to clothing, you're not going to want to miss out on the deals that Old Navy is offering. Although they typically run some amazing sales, you will find up to 70% off on some of the items that you may want or need. They will also still have their back-to-school items on sale, which can help you save quite a bit if you still haven't finished up your child's wardrobe. Old Navy will be working its deals online and offline, so you can shop however you choose to. You can also ship to the store if you don't want to shop in person, but also don't want to pay shipping prices.
5. Dell
If you're in the market for a new computer, you will find some amazing deals for Dell. Dell is usually pretty good when it comes to offering some amazing deals around this time because it is back-to-school season. You will be able to find some pretty great deals on some basic models that are great for students or basic work tasks. You should be able to find some deals on accessories too, which will allow you to keep your devices secure.
6. Apple
If you're looking to upgrade your Apple device, then Labor Day is a good time to do so. There will be deals on phones, tablets, laptops, and computers so if you're looking for a new device and don't want to wait until Black Friday then Labor Day is the perfect time to shop. When you purchase a tablet or laptop you will also receive free AirPods which will definitely make the deal sweeter than ever. You can also get 20% off Apple Care so you can keep your devices running strong for much longer.
7. Best Buy
When it comes to gadgets, Best Buy might be one of the best places to look during Labor Day. You'll find that there is going to be a wide assortment of items designed for back-to-school such as calculators, computers, and perhaps even tablets and phones. Best Buy is also known for offering larger appliances for sale during this time. This can help you upgrade your kitchen or laundry room without having to spend a small fortune. Although you might see some of these deals around Black Friday, as far as large appliances go, you might not see better appliance deals for the rest of the year. This is largely because newer models will be coming out soon and the store wants to move the older models.
8. Home Depot
The Home Depot already has their Labor Day ad out and are planning some pretty awesome deals. Largely, you will find items that are summer-themed like patio furniture and grills. If you shop patio furniture during the sale then you will even get free shipping on your items, which can definitely help you save plenty of money. There will be lots of home good items that will help make your house comfortable year-round. One of the top items on offer is fans, which can be great in the month in between summer's heat and autumn's chills. Apart from that, you will find plenty of deals on tools to help you enjoy all of your autumn projects.
9. Lowes
Lowes is another sore that you won't want to pass up if you're looking to upgrade your outdoor fun. This store will offer great deals on grills, grilling supplies, and other essentials for creating incredible food outside. They will also have plenty of patio accessories on sale. This includes patio furniture as well as decorative items. The store will host a wide array of many other deals, so you will have to stay tuned for their upcoming ad.
10. Macy's
Another store that is already gearing up for Labor Day is Macy's. This store will have a lot of great back-to-school and back-to-the-office deals to take advantage of. Thus, you will find a lot of clothing and shoe deals to ensure everyone in the home is covered. Apart from that, Macy's will have lots of home goods on sale. You will find plenty of towels, sheets, and other products to make the house feel amazing as the seasons shift. Other than that, you might browse the cosmetics section to see if you can find a treat to give you confidence as you head back to the office.
Labor Day weekend is bound to be filled with surprises, so don't write off other stores that may not have released their deals yet. These ten stores will certainly work as a great start for planning to maximize your deals. Perhaps, you will even be able to get some early holiday shopping in, you can enjoy the savings early.