It might not seem like it, but autumn will be here before we know it. Fall fashion lines are already rolling out and many people are taking note of this year's trends. If you like to keep up with all things fashion but you're on a tight budget, then you're definitely going to be in luck this season. There are numerous things that you can check out that can be created at home, are cheap to buy, or might already be in your wardrobe. These ten items are at the top of this year's fashion list, so if you're hoping to be on-trend, you'll definitely want to plan to have a few of these items in your wardrobe.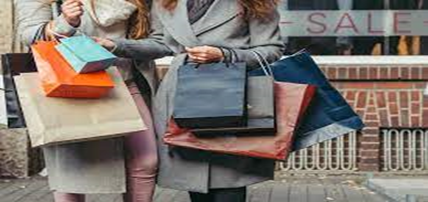 1. Lime Green
You might do a double-take this season when you discover all of the lime green clothing on the racks. Lime green is typically a spring and summer color, but this year it is maintaining its rein throughout the autumn months too. If you already have lime green from past seasons, then keep it in rotation as you can easily pair it with other items to make it suitable for fall. You might also consider adding lime green accent pieces if you aren't interested in spending a small fortune on lime green clothing. Even adding in a pair of lime green earrings or a brooch for work, can help make you a trendsetter without having to invest a lot of money.
2. Colored Leather
Another major trend that you're going to see this year is colored leather. In past seasons, there has been a lot of buzz with red leather, but this season you're going to see a rainbow of options. As usual, one of the most common items to shop for in leather will be jackets. However, you will also see a lot of leather pants, vests, and other items that are bound to turn some heads. This trend might be a little higher priced, but all you really need is one piece to keep your look trendy. You might wait to shop sales if you're looking to maximize your savings.
3. Cut-Outs
If you've been keeping up with the fashion world, then you probably know that cut-outs have been a big trend for the last few seasons. So, you probably already have a few of these items on hand. You will find that cut-outs can be incorporated into almost every aspect of your wardrobe. One of the trendiest looks is going to be on a top or dress. Luckily, this is incredibly easy to make at home, so you can do your own alterations to suit your own personal fashion sense. There are a lot of tutorials online if you're not sure how to go about making your own cut-outs.
4. Sweater Vests
You might be surprised by this one, but sweater vests are going to be huge this season. We haven't seen a good outbreak in these vests in a good number of years, so it might be a little refreshing to pull them out of the mothballs to enjoy this autumn. Sweater vests this season may be a little on the edgier side, so you might consider working with cut-offs or add a touch of distressing to the look. These vests are perfect for adding a little sass to casual attire but will really take your business attire up a notch too. You can also make your own sweater vests at home, so if you have a look that you'd like to repurpose then this is definitely the season to start on it.
5. Puffer Jackets
Puffer jackets are another repeat from last year's fashion picks, so if you already have one then you'll save quite a bit of money here. The best thing about these jackets is they will go a lot further than just keeping you warm, which is very important if you're trying to get more fashion for your money. You can find puffer jackets at most retail stores as well, which means you can shop to suit your budget, which is important. Apart from that, these jackets work with almost any look, which won't leave you struggling to find a matching outfit or force you to shop more to find items that will suit your needs.
6. Acid Wash
This season, we're traveling back to the '80s in a few of our trends. One of the top trends from this decade is going to be an acid wash. You're going to see a lot of this on the denim in stores, which might give you flashbacks. However, there will be other options to choose from. For instance, there are many tie-dye-inspired tops that will suit the acid wash look. These are especially going to be trendy when it comes to graphic tees. Luckily, you can also create acid wash styles at home which will save you a lot of money and will help you personalize the fad to suit your own fashion needs.
7. Printed Tights
A lot of people are going to be thrilled this year because printed tights are in fashion. Not only does this mean that you're going to be able to rock all of the amazing, printed leggings that you already own, but you're going to have so many more options to choose from when you shop around for a few new signature pieces for the season. This season will certainly bring on comfort while allowing you to be yourself. Best of all, leggings won't break the bank, so you'll be able to save quite a bit of money on your fashion sense this season.
8. Cropped Sweatshirts
Comfort isn't only going to be found in leggings this season, as cropped sweatshirts will also be in style. Cropped sweatshirts will be in most stores, so you can pick and choose what you like. However, if you don't want to spend a small fortune on items that you can make on your own, then you can easily recreate the look. There are plenty of tutorials online to choose from, which will allow you to make fashionable cropped sweatshirts that won't look terrible and won't cost you a small fortune.
9. Moto Jackets
This season, your look is going to get edgier than ever. Moto jackets are a big hit this year, so you will have so many different options to choose from when it comes to picking one for you. They will have classic options, but some of the more popular options will be cropped versions of the original moto jacket. Another thing you will notice this season is moto jackets will come in a wide variety of colors. This is due to the colored leather trend, but there will be many faux leather options on the market, too.
10. Quilted Coats
Quilted coats are another great option to stay warm during the cool autumn months. These jackets come in all shapes and size too, which will offer you a lot of versatility to work with. You can choose an option that works for your standard look or add a couple of different looks to your wardrobe to keep things chic. Quilted coats offer a lot of different options too. You can stick with solid colors or work with wonderful floral prints. No matter what you choose, you're bound to look great. These jackets have been trendy for a few years too, so you will be able to get a lot more out of them. If you don't want to shop, you can learn to add a quilted effect to some of your clothes. There are lots of tutorials online to make this wonderful look a possibility for cheap.
With Back-to-School sales and Labor Day sales coming up, now is the perfect time to get your autumn wardrobe. These ten fashion tips will allow you to easily find the items that you need so you can feel confident in yourself while ensuring that you stay on budget.