Autumn will be here in just a few short weeks and the world is still in a bit of turmoil due to Covid-19. A lot of people are really eager to enjoy the season, but also want to exercise as many precautions as possible to help avoid getting the virus. If you're looking for a few activities to do to help you enjoy the season to its fullest, then these ideas might help you out. Best of all, they're all budget-friendly, which will allow you to save even more money before the holiday season arrives.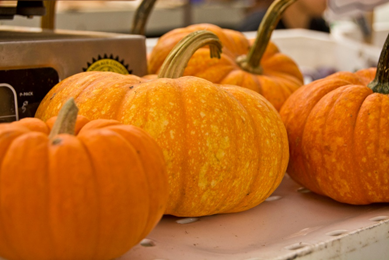 1. Hiking
Hiking is a great activity that is suitable for almost every season. However, the autumn months are actually one of the best times to go hiking. Not only is the weather cooler and more inviting, but there is so much foliage to take in that it will allow you to truly immerse yourself in the autumn season. Hiking in the autumn can be especially great if you find time during the week, as there won't be as many people on the trails. This can definitely help you to enjoy the peace and quiet of the season while ensuring you won't be as exposed to others that may be carrying the virus. If you like to hike, then you might consider looking around for new places to hike so you can keep the activity fresh all season long. Hiking can also give you a chance to birdwatch and enjoy other nature-inspired activities.
2. Pick Fruit
Autumn is rich in fruit, which can add another fun activity or two to the season. During the autumn months, there should be plenty to choose from. Many farmers will open up for the community to pick strawberries during the early days of autumn. However, you will largely see apple orchards open up for apple picking activities and more. You may even be able to save some money on your fruit bill if you plan to enjoy this activity with the family. Another great option is visiting the pumpkin patch, which is perfect around Halloween, or if you plan on baking pies for Thanksgiving. Best of all, picking fruit is an open-air activity that will help keep you safer.
3. Sign Up for a Digital Library
Heading to the library isn't always convenient. On cold and rainy days, you might not even want to set foot outside of your home despite for your urge to read. Plus, some libraries may be cutting hours again due to the latest outbreak of covid-19. Instead of worrying about stocking up on books to get you through the days. There are lots of digital libraries that you can sign up for. A simple search will allow you to find all sorts of amazing digital libraries, many of which are totally free to join. You might also find that your own local library as a digital selection for you to check out when you simply don't want to leave the house.
4. Bake
One of the best things you can do during the autumn months is bake. There are so many recipes to try out that will definitely make it easy for you to keep the activity fresh and exciting while making your taste buds happy. There are lots of recipes online to choose from so there isn't even a need to purchase a cookbook. You can even put in searches for recipes that use the items you have now. If you have extra baked goods then you may even be able to share with friends and family, especially over the holiday season. Plus, baking will actually help to warm up the home, which will definitely reduce your power bill if you use an electric heater.
5. Home Improvement
Whether you're renting or you own, there are plenty of home improvement projects that you can enjoy during the autumn months. Homeowners might want to begin their adventure by working on outdoor projects like clearing the patio or cleaning out the gutters. You can keep your jobs simple, such as painting a room or adding a few houseplants to your space. Renters can put up removable wallpaper or add decals to help bring the room to life without damaging the walls. If you're not sure which projects you can take on, look online for a few ideas.
6. DIY Lattes
Coffee and cold weather seem to go hand in hand, which is why so many people can't get enough of hitting the coffee shop during the autumn months. If you love coffee, then learning how to make your own lattes can be a fun activity that will suit your caffeine needs while also catering to your budget. There are numerous recipes online to choose from and you can even work with a variety of different coffees and milk. There are even some recipes, like the pumpkin spice latte, that will allow you to make large batches of your favorite drink in the crockpot. So, explore the world of coffee from the safety of your home this season.
7. Revamp Your Garden
With every season comes a new change to revamp your garden. As the autumn months arrive, you might start by planning your next batch of perennials to help improve the beauty of your space. You can also plant bulbs that will pop up in the spring. Of course, you should do a little research to learn what works well in the autumn months and your climate. You might also spend some time clearing the plants that didn't survive the heatwaves that summer brought to the table.
8. Learn Something New
Spending time at home this autumn doesn't have to be fruitful. If you find that you have quite a bit of time on your hands then you might consider picking up a new hobby. Some of the cheaper options to consider are crafts like origami, painting, drawing, or cross-stitch. However, if you want to invest a bit more into the craft then you might consider crochet, a musical instrument, or crafts that require more materials. Another great thing to take up is dance. You can find lessons online for almost any dance that you'd like to try, which can certainly make picking up a hobby and exercising much easier.
9. Gratitude Journal
The autumn months tend to be when many people practice gratitude activities. That makes the season a great time for you to start a gratitude journal. You might start the activity by choosing a journal that you like and decorate it to suit your personality. Then, decide the format of journaling that you'd like to do. Some people enjoy freeform writing while other people enjoy bullet lists. You can, of course, use any variety of methods that suit you. Once you have your journal set up, plan to write in it daily if you can. The act of writing will help reduce stress and clear your mind while showing you all of the things that you have to be grateful for.
10. Handmade Cards
With so many holidays to choose from during the autumn months, you might consider crafting your own holiday cards. This can be a lot of fun and if you purchase supplies in bulk then it might also save you some money. Handmade cards can be made in so many ways, so you can really have fun with them. You can also use recycling to help you enjoy the craft while leading an eco-friendlier lifestyle. If you start working on your cards early in the year, then you may have enough time to send out completely personalized cards that will make all of your friends and family feel loved especially if you don't get to spend the holidays with them due to the virus.
Autumn is a great time to enjoy yourself even if it does end up being another year in quarantine. These ten ideas should keep you occupied while still allowing you to get a feel for the season. Perhaps, you'll be so busy having fun that you won't even notice the restrictions.