Teething isn't a great time for the entire family. It is hard seeing your child in pain, especially when you can't do a lot to help them. Many parents try to pour money into the problem in hopes that they will find a solution to the problem. Although you probably will end up spending some money on teething products, there are a few options that you should try out first. These ten items have been used by many parents that have found great results. So, you might start trying to ease the pain of teething here, so you don't have to throw away money on products that simply might not be a good fit.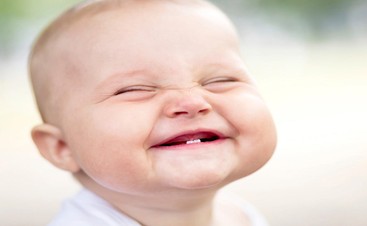 1. Camilia
This is one of the best natural solutions to deal with teething pain. This product can be used on babies as young as one month, so it is the perfect option for early teethers too. This is especially great when you're afraid to use products like Orajel, or your child simply isn't old enough for them. Camilia is a natural supplement that will help soothe your child. In most cases, it comes in a perfectly portioned capsule that you open and pour into your child's mouth. Many parents swear by the product though as it does help with sleep.
2. Amber Necklace
A lot of parents have been purchasing amber necklaces in the last few years. These necklaces are made with amber beads. The beads are the key to the necklace, so you'll want to make sure you do shop for quality here. The necklace works when it touches your baby's body heat. The heat releases succinic acid, which helps to dull the pain your baby is experiencing. Many parents say that it even helps prevent the baby from drooling excessively, which can actually prevent rashes and so much more. Of course, putting a necklace on your baby can be hazardous. So, make sure that it is not loose on your child. If it is, consider wrapping it around your baby's ankle and placing it under a sock.
3. Wooden Teethers
If you're worried about chemicals in your child's teether. Then one of the best ways to go is wooden. There are so many convenient wooden teethers on the market right now. These can truly help your child put pressure on the gums to help ease the pain of a tooth pushing through. Plus, they're the least likely teether to break as they can't melt in the dishwasher and children cannot bite through them. Wooden teethers are also very easy to clean too, which is great for you too. Best of all, you'll find wooden teethers are more than affordable in most cases, but make sure to shop around to ensure you're getting the best possible deal.
4. Food Feeder
Food feeders are one of the best things since sliced bread. These amazing products are shaped like pacifiers, but they are a little large. You can fill them with food to help your child eat in the early stages. One of the great things about food feeders is you can fill them up and place them in the freezer. Thus, kids can suck on them like a popsicle which will help ease the pain in the gums while also allowing them to put tension on their gums to ease even more pain. This is a great way to keep kids cool in the summer too, which will make the feeders worth even more to you. Typically, you can purchase these items in a packed of two or more so you can always have a feeder ready to go.
5. Training Toothbrush
Keeping your baby's gums clean is actually very important, which is why there are so many infant toothbrushes on the market to choose from. Infant toothbrushes are also a great asset for teething though. The special bristles help to ease the pain of the gums when you rub it across them. Baby can also chew on them with ease to help get rid of pain on their own terms. Plus, keeping the gums clean can help prevent infection, especially where the tooth is coming from.
6. Washcloth
If you're looking for a cheap option to help ease teething pain then a washcloth is the way to go. Most households have a washcloth sitting around the house somewhere, so put it to good use. Some babies are eager just to chew on the washcloth, which works great because it also catches all of the excess drool. However, if you want to take it one step further, you can dampen the washcloth and stick it in the refrigerator or the freezer. When you pull it out, the washcloth will feel amazing on baby's gums and will help soothe a bit too. Your child can chew on this for quite some time, which will help ease crankiness. Plus, you won't have to spend any money on the remedy. Simply pop the washcloth in the washer every day and you're good to go.
7. Freezable Teether
Freezable teethers have been around for decades now, so that has to be saying something! These teethers tend to be made of a silicone shell and have a liquid inside. You can use the teether on its own to help ease pain, but it is usually at its best when you place it in the freezer. This allows the child something hard and cold to chew on. Most of these teethers are designed to be easy to hold, so even young babies can have a little control over their relief. The toys are also bright in color, which makes them easy for baby to see, stimulates the mind, and doubles as something the child can play with.
8. Silicone Toys
Another great option on the market probably already exists in your home. Silicone toys are a great way to help your baby with all of their chewing needs. These toys are designed to be safe to go into your baby's mouth, so you don't have to worry about chemicals. Most come in the shapes of cute animals and dinosaurs too, which makes them very appealing to your little one. Many of these toys aren't even solid, which will make them fun to squeeze and chew on. The design does allow for children to ease the pain in their gums by chewing on them, but also makes them fun for babies just to play with. You do have to look out for mold when it comes to some of the options. However, if you use a hot glue gun to heal up the hole in the bottom of most of these toys, then you should be good to clean it, put it in the bath, and more without worry. You should sanitize these toys often though, as you don't want germs on anything your little one is chewing on.
9. Massage Gel
When it comes to teething, there are many massage gels on the market that can help out. Orajel is one of the most popular options. However, you should take note that there is a dangerous ingredient in this product that can harm babies of a certain age. So, if you're worried about putting it on your child's gums, there are natural alternatives. These will pop up with an easy teething search, so just make sure you look around for the right option for you. A lot of these gels rely heavily on clove, but some will have hidden ingredients that might not suit you.
10. Medication
Sometimes, the only option you have is to give your child a little medication to help ease the pain. This shouldn't be a common thing, because it can have ill health effects. However, if your child is screaming in pain for hours, then it might be time to offer some relief by using baby ibuprofen or acetaminophen. You should talk to your doctor before you do this though to make sure your child is old enough and healthy enough. You should also rule out other causes for all of the crying if things really are that bad. Once you're given the all-clear, simply follow the instructions when administering. Of course, you should also follow local news stations or the website for the product of choice, so you will know if there have been any recall or health concerns due to the product.
Teething can be a frustrating time for everyone. These ten products are designed to bring some relief to your baby. Luckily, the products won't set you back much either, which will help your budget out immensely. Hopefully, you will be able to find the right items to help your little one find a touch of comfort.