There's no doubt about it, kids heading to college don't have it easy. This is typically a hard time for students trying to figure things out. However, with Covid-19 still spiking across the nation, many typical things promising college students to do to prepare for their next adventure have been put on hold. There are still things you can do to make sure you're ready to head to college when the time comes. These ideas won't just allow you to embrace college life early, but might also help you to save some money, so you can have even more of a nest egg when it's time to leave for school.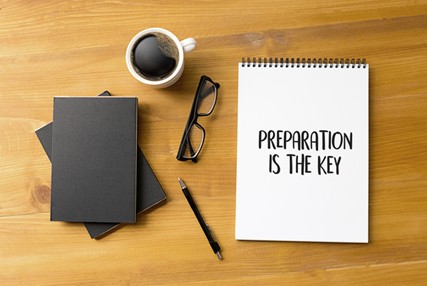 1. Virtual Tours
The summer before senior year is usually filled with lots of college prep. One of the biggest things for students is attending tours of prospective schools. This year, this isn't a thing, which has left many high school seniors struggling to not only feel like college is achievable, but uncertain of which school that should choose. Luckily, most colleges realize that touring a school is a big part of the selection process. So, there are lots of virtual tours online. Some of these tours strictly just show the school and allow students to virtually walk the halls. Other tours actually have a guide that will talk about the school, answer questions, and so much more. So, if you're feeling like you are missing out on the college experience due to lack of touring, you can still get some of the experience on the internet.
2. Connect With Current Students
You can read reviews on prospective schools until you're blue in the face. However, it isn't going to give you the same juicy details as chatting with a student will. So, you might surf through your friends' list on social media and see if there are any upperclassmen that decided to attend a school you're interested in. Then, simply shoot them a message and ask for help. Most students are more than happy to help, especially since they had to deal with the unknown when they were choosing schools too. If you don't know anyone, then many schools have groups and chatrooms you can check out. Some universities will even set you up with a student guide if you ask. So, don't be afraid to reach out to others when it comes to your questions and concerns.
3. Utilize Email
At this point, you've probably realized that email is one of the biggest assets that we have right now. Not only does it keep us connected safely, but it can help us connect with people that we don't know. For instance, you can find the email to college counselors from most college websites. From there, you can ask question upon question. Since things are up in the air right now, most counselors are working extra hard to get back to students, so you should receive an answer. If you're curious about a major or class, then most professors' emails are readily available too. Apart from that, you can find the email to get in touch with sororities, fraternities, clubs, and more. This will help you learn more about the school you're interested in, choose a major or classes, and pick extracurriculars without stepping foot on campus.
4. Work Towards Scholarships/Grants
School is expensive, but there are ways to make it more affordable for you. Scholarships and grants are going to be the answer to many of your financial problems. It is important that you keep on top of this though, even if you're not sure if you will be attending school in the autumn. Scholarships can add up quickly and you can find them in many places that you might not expect. There are even websites dedicated to helping you find scholarships. Grants tend to more time-sensitive, but if you put in a financial aid packet, then you will be ready to receive your grants when you can finally attend school.
5. Consider Community College
Many students might not see it as ideal to attend community college instead of a university. However, this is a very wise move. One of the benefits of attending community college is students can stay close to home or live at home entirely. This is a perfect situation if schools close and students are asked to hurry home. Since many airlines and other modes of transportation will shut down, you won't have to deal with having to figure out a safe way to travel numerous miles during an outbreak. Community colleges are also so much cheaper. They will allow you to knock out your two years of college without having to get in debt. This will cut back on overall college spending and might even help you find more opportunities to bring in scholarships.
6. Safety Measures
Even though there is a full year to wait for college, you should still be prepared for everything that could come your way. For instance, even if Covid-19 has blown over by the time you attend college, you should still have a safety plan in play just in case a pandemic or other emergency situation arises again. You should go over how you will get home, what you will do with your belongings, who you need to get in contact with. Even if Covid-19 is over, you should also go over a cleaning plan for daily clean-ups and weekly deep cleans. This will help you keep other problems away from your dorm room, so you can worry less. It is important to also keep a safety kit that includes more than one face masks, a few bottles of water, first aid supplies, and so on. This should help you deal with any emergencies that could possibly arise while you're studying away from your home.
7. Investigate School's COVID Response
It doesn't need to be said that Covid-19 took so many by surprise. When the outbreak first began, people scrambled to deal with the situation to keep infection low. Even though our country had a jump start to figure out how to deal with the potential issue, many schools still failed to put a plan into place. Some schools still have no idea how to deal with the current situation. Before you choose a school, you should sit down and review their Covid-19 response. Check out how students were helped through the problem, how fast the school acted, what they plan to do in the future, and what measures they're taking to ensure safety. Of course, you shouldn't just take in a document as fact. Check out reviews, message boards, or ask students online about the school's response. You might be surprised by what details come out.
8. Research Supply Options
Many people faced issues getting supplies when the outbreak began. So, before you choose a school, you might look around to see how the community is dealing with the situation. Are there stores offering delivery options? Are restaurants offering deals affordable for students? Can students easily get around without a vehicle if they do need to shop in person? These are all important questions that can help you feel more secure in your choice while also making sure you will be safe while you attend school.
9. Work Hard
Right now, things seem hopeless. They're really not though. Instead of letting the bad news get to you, you should pour your free time into your studies. Use the time at home to improve your knowledge, boost your grades, learn about majors, and more. Just because you're at home, it doesn't mean you get a break from college prep. Instead, spend the extra time working on your SAT prep. When it comes to applying for admissions, you'll be glad you spent all of your quarantine with your nose in the books, because it is the perfect time to boost your knowledge.
10. Gap Year
A lot of the time when you hear a student talk about a gap year it is because they want to travel or take the time to find themselves. During this time, you might consider a gap year to actually help keep your body healthy and your family safe. This year can be used for figuring out what you want to do, learn which job markets are flourishing, or just to boost your SAT scores and find scholarships. You might choose to work and take advantage of the essential worker bonuses, or you might stay home to help care of family members that can't go out. Whatever you do, the school will be one less thing to worry about while scientists figure out how to combat COVID-19.
It might be a big disappointment that your senior year isn't traditional, that college might be put on hold, and that life is changing so rapidly in a direction you might not like. These ten tips will help you prepare for when things go back to normal, so you can find success and enjoyment in your college experience.