Everyone scream, because July is National Ice Cream Month. With the year everyone is having, this ice cream month needs to be one of the best yet! Since going to an ice cream parlor to indulge isn't exactly the wisest idea, these ten tips will help you make the most out of National Ice Cream Month. Plus, the cold treat will help you cool down as the temperatures sore outside. So, don't let the month pass you by without something sweet to make life look a little better.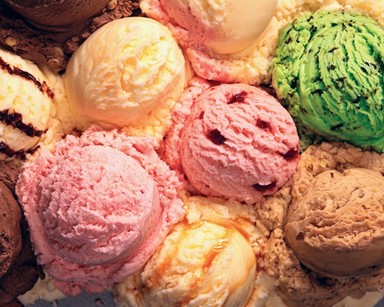 1. Enjoy Ice Cream History
One thing that always seems to be overlooked when we think about ice cream is where it came from. We all know that there is ice cream in just about every culture you can think of, but when did it all begin? When did ice cream become popular? Instead of just wondering about it, learn about it. This is a great task for kids too. You might even have them learn about ice cream through time and in different cultures. If you really want to get into it, you might have them try out old recipes to see what ice cream used to taste like. It's bound to add some fun to the day while helping everyone enjoy ice cream even more.
2. DIY Ice Cream
Ice cream can be expensive. Plus, you need to go into a store to pick out the ice cream you want, which is a little dangerous at the moment. Instead of purchasing ice cream, you might consider making your own. You can do this a number of ways too, so don't worry if you don't have an ice cream maker. If you look online, you'll find so many simple to follow recipes that you'll wonder why you didn't start making your own ice cream years ago. Apart from that, you will be able to control the ingredients you use, which will help suit a number of dietary needs and will make the entire household feel amazing.
3. Invent New Flavors
Once you get the hang of making ice cream, you might have some fun by making new flavors. You can add in all sorts of ingredients to see what works and what doesn't. Of course, you can also add flavors to ice cream that you purchase from a store if you're not feeling dedicated enough to make your own. Once everyone has a flavor they're happy with, you can have a competition to see which one turned out the best. This can be a lot of fun for the whole family to participate in and will give you something to look forward to as the month progresses.
4. Flavor a Day
The best thing about ice cream is there are numerous flavors to try out. So, this July, you might make it a point to try out a new flavor every single day. You don't have to purchase large containers of the ice cream, nor do you have to have a whole bowl full each day. However, if you purchase or make small containers then everyone can enjoy a bite of something new. If every day is a bit too much for you, then you might consider pushing your flavor exploration to once a week. This will make a nice treat and will help you broaden your horizons a little bit.
5. Get Creative
You know, ice cream doesn't always have to be eaten as just ice cream. During National Ice Cream Month, you might consider using your creativity to give ice cream new life. For starters, you can easily make an ice cream cake and decorate with your favorite themes. You might also consider ice cream tacos, which already exist, but can be spiced up to suit your own needs. Apart from that, it might be fun to whip up an ice cream pizza or a pie. The options are truly endless and will allow you to exercise a bit of creativity while still enjoying one of your favorite treats. You never know, you might come up with an idea that will put you on the map.
6. Healthy Alternatives
Ice cream is good and all, but it isn't exactly good for you. So, while you're exploring your love of ice cream in July, you might take some time to figure out some healthy alternatives to your favorite treat. For instance, if you freeze bananas, you can blend them to create a cold and creamy texture much like your favorite ice cream treat. You can also add flavors to help make the dish even better. You might also try out a sorbet with berries or other fruits that will make you think twice about your sweet tooth. Apart from that, you can use a milk alternative, like coconut milk or almond milk to make your ice cream. Many of these options are available in store too, so enjoy discovering new flavors and brands.
7. Celebrate Individual Holidays
July is National Ice Cream Month, which is a reason to celebrate in itself. However, the month is also filled with individual days that will help you celebrate ice cream all the more. For instance, July 17 is National Peach Ice Cream Day while July 20 is National Ice Cream Sundae Day. That is just scratching the surface of ice cream days though. You will also find that there are days dedicated to desserts, which classically pair well with ice cream. For instance, you might enjoy a scoop of vanilla ice cream as you celebrate National Pecan Pie Day on July 12. There are so many fun days to celebrate, so don't forget to check your calendar for dates.
8. Decorate an Ice Cream Bowl
Although eating ice cream from a cone is fun, nothing compares to having your own ice cream bowl for treats. This month, you might choose to let the whole family decorate their very own ice cream bowl. You can start out by ordering a bulk set of plain bowls. Then, have the family paint them with fun designs that will inspire them to enjoy their ice cream even more. Everyone will love showing off their creativity too and admiring their hair work whenever they treat themselves to a bowl of delicious ice cream.
9. Learn to Make Add-Ons
It isn't all about the ice cream all of the time. Sometimes, we really need to have some add-ins to make the dish even tastier. So, this month, you might try your hand at making your add-ons. For instance, you can look up a recipe for hot fudge sauce or fruit inspired sauces that you'd typically find on a sundae. You might also chop up some fruits, nuts, cookies, candy pieces, and so on to build your own ice cream bar. Of course, ice cream wouldn't be the same without some homemade whipped cream. You can even add in flavors to the cream or makeup Dalgona, which is a coffee-based whipped cream. Making your own cone is another possibility that can have everyone on a mission to find the perfect recipe for each flavor of ice cream.
10. Take Out
Although it is fun to make our own tasty ice cream and stores feature lots of varieties to try out, nothing is quite the same as ice cream from your favorite restaurant. Although going to an ice cream parlor isn't an option for most, you can still use take out services to get it. For instance, Baskin Robbins is currently offering a family sundae bundle, so you can build your own sundae at home. You can still order your favorite items too. Some take out services will also deliver them to your door. So, if you're craving something special, you might try ordering it to go. You never know, your splurge might even be helping keep the business afloat.
National Ice Cream Month couldn't have come at a better time. These tips will help you find the inspiration you need to create wonderful things while allowing you to enjoy yourself. You may even come out of the month with new favorite ice cream.