Prom season is here, which means its time to start scrambling to make sure your prom budget can actually pull off a great party for your school's seniors and juniors. If you're in charge of the budget or decorating committee, then you probably already know that planning such an event can mean jumping through a lot of hoops. These ten tips should help you cut the corners on the last minutes ideas you'll need to make your prom an event that students will remember for decades. So, don't sweat the small stuff yet, as a budget friendly prom is possible, even in this late of the season.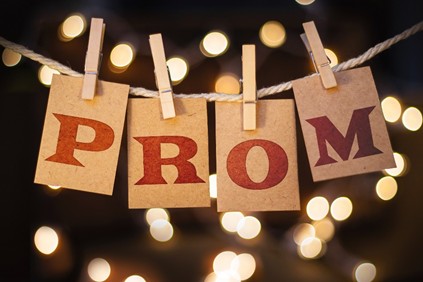 1. Photography
Most students pretty much live for the photography that happens at prom. After all, this is going to be their best way to remember the occasion, especially if phones are banned on campus. However, hiring a photographer can really work against your budget. It can cost thousands to book a photographer, props and an assistant for the big night. However, there is one very obvious solution to this problem. If your school has a photography program, then utilize the top students. They can do the project as extra credit or as part of their photography club. For backgrounds, you can use props from the photography and art departments as well as the theater program. There are even backdrop tutorials that students can use to make the photography look even better. If you begin early enough then you might even get students to help out by creating an entirely unique look for the prom.
2. Simple Themes
The theme chosen for your prom can really make or break your budget. For instance, themes that force you to build futuristic items or those for under the sea may mean your low budget is going to be in big trouble. Instead of offering such extravagant themes to the mix, you may want to keep it simple with a theme that can easily be represented with colors. This can cut down on the price by quite a bit, which is sure to allow you to splurge in the areas that count. You can easily get colored products in bulk as well, which will save you a lot of money too. These items can always be customized by the art department as well to add to the pizzazz.
3. Embrace Balloons
One of the best ways to get out of the decorating game for a lot less is to actually embrace balloons. You can do a whole lot with these amazing decorative items, which will help you sort out all of your style needs. If you're not sure where to start, try ordering balloons in the color of your theme in bulk. This will help you get started. You might want to enlist a large body of students to help out with blowing up the balloons, or you can simply order a machine that will do the job for you. Once you have the balloons ready to go then set them up in a wide variety of designs. If you want to add a little more majestic style to the mix, then add in balloons with metallic hues. Of course, you can also achieve this by spray painting the balloons you already have. One way to come up with some awesome ideas is to browse around online. There's lots of great tutorials available.
4. Reuse Decor
When it comes down to it, don't feel bad about re-using some of the decor that you've put up in the past. You can do a lot with these items, especially if they're still in good shape. Best of all, you won't be wasting anything by doing this. Of course, this doesn't mean you can't breathe new life into the items before you place them up. For instance, you might want to spray paint statues, chandeliers or whatever else you come across. This will add to the look while making it more suitable for the current prom. You might even ask the art department to get involved in order to make your dream become a reality.
5. Lighting
Chances are, you already have the lighting you need to make the prom look amazing. Without a doubt, the theater is one of the best places to look for such items. You can easily use the spotlight and anything else on hand that might add beauty to the prom dance. Of course, you can customize these items too. For instance, you can use colored films to transform your spotlight into a burst of color. On top of that, you can easily use the projector to add a whimsical detail to the party. You may want to ask someone that knows how to operate the lights to move, set them up and run them for the big night.
6. Clearance Flowers
Flowers can be a huge part of the dance, but it can also be one of the costliest items on your budget. You may want to consider asking flower shops if you can buy flowers that are about to be tossed out. Generally, flower shops don't keep flowers until they begin to wilt, so if you purchase the day of the prom then you might end up with flowers that still look very pretty. Of course, this will probably mean that you're going to end up with a wide variety of flowers, instead of a uniform style. This can add a lot of charm to the prom though, which might work in your favor. If your flowers are looking a little under the weather, then there are a few steps that you can take to make them perk up for the big night. You might even encourage students to take them home, so you won't have to worry about them going to waste.
7. Food
Hands down, food can be one of the priciest elements of the dance. Instead of offering a meal for prom, stick with simple refreshments. You might want to schedule the dance a little later in the evening if you do this though, as this will encourage students to eat beforehand. Refreshments can be cheaply made, especially if you stick to the classics like punch and cookies. You can also use these items as a part of the decor. For instance, cupcakes are very cheap and easy to make so you can put more money into decorating them with a little extra pizzazz. You can also rely on leftovers from the cafeteria to plan on what you're going to serve. If you have lots of flour, butter and sugar on hand then you're set for a variety of cookies. Catering meals like pizza and tacos also might save you big in comparison to hiring caterers to offer food that the students might not enjoy.
8. Shop in Bulk
It doesn't matter if you're on the hunt for food or decor, one of the best things you can do for your budget is to shop in bulk. This can help you find some of the best possible deals around. For instance, stores like the Oriental Trading Company have a lot of cute items that are sold in bulk. These can work for napkin holders, table decorations, cupcake toppers and so much more. Shopping in bulk can also save you a whole lot of time. This is especially true if you order online. However, you should always order in a timely manner, or you might risk not getting the items that you ordered on time. Food is always great for bulk shopping. This is especially true if you end up purchasing items from a store for the students to eat.
9. Ask for Sponsorship
Believe it or not, but there are party supply stores and restaurants that would be more than happy to sponsor your school. So, if you are running short on supplies for the prom then you might want to hit the pavement and see if any local stores would be willing to offer you a little help. A lot of stores are more than happy to offer assistance, especially if they can post it on their social media page and so forth. If you can't find a local store, then begin emailing chains to see if they can offer you any assistance. You can do the same when it comes to food. A lot of restaurants will love the promotional ability, which will do you both a favor.
10. Host at the School
Last but not least, it will always work out in your favor to host the prom at your school. Renting out a venue can really kill your budget fast, so looking elsewhere to host your prom might be out of the question. Your high school offers great opportunities though. For starters, you will have full control over the decor, which will add to the school spirit of the event. The hosts of the prom can also handle the music played, food served and everything else that students look forward to. Plus, the gymnasium also offers a huge space for dancing and having fun. Finally, you can always host an after party at the school to make sure students are safe and sound when prom is over.
Prom is one of the most memorable times for many students, so making it look great on a budget is important. These ten tips should cut back on the money you spend on the event, which is certain to make everyone in the school much happier. With the lower cost of planning, you may not have to charge students as much either.