Having a dog is much like raising a child, except that you will get tax credit by having a child, but not by having a dog. It is a big responsibility. Ask your yourself if you are ready. I didn't mean if you are mentally ready, but if you are financially ready. Buying a dog costs a few hundred dollars. But that's not it. Keeping a dog will cost you more, usually from $500 to $1000 a year, depending on its size. Pet care costs can add up. Do more research, ask people you know that own dogs how much they spend each year for their pets, call a vet and ask for the costs of spay/neuter, shots, etc. Don't forget grooming cost, it could be a big expense for some dogs.
Minimize the Cost of Buying a Dog
Going to a pet store to buy a dog is the worst idea to get a new dog. Not only because its price are always higher than it should be, but also because pet stores usually can not take good care of dogs, especially new born dogs. You don't want to beark your heart by having a dead dog a few weeks later. My first choice would be the local pet shelters. Try to find one by zip code online at www.petfinder.com. You won't get one for free, because there is an adoption fee applied, usually $200 to $300. But if you are a senior, you can definitely ask for a discount. If you are OK to spend more, try your local breeders, you can easily find one at www.breeders.net. If you want to save more, try craigslist. If you are lucky, you can get a good and healthy dog for as little as $30.
Minimize the start-up costs
Before shopping for dog crate or toys, ask your friends that that own dogs if they have dog crate or toys ready to give away. You probably won't get a crate, but I am sure you can get some toys for free, or even dog belt or clothing for free. If you are thinking to get one at your local Petco or Pet Smart, don't. Look at the following popular dog house. Its price varys greatly from store to store. Wayfair.com is the one I would highly recommend. Their pet supplies are always much cheaper than other stores, even without using any coupon. Amazon is the worst online store to buy dog crates, – not only because its price is the highest, but also because it charges shipping costs sometimes. If you are not comfortable with online shopping, go visit Sears.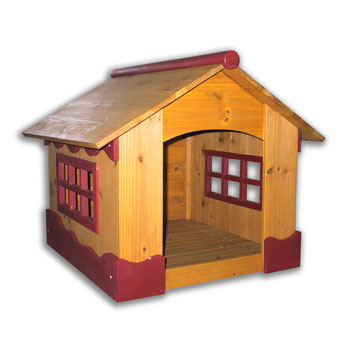 Merry Products Ice Cream House for Dogs
Wayfair.com $89.99
Sears: $98.69
Petco.com: $107.99
Amazon.com: $129.99
Spend Less on Pet Food
Again, there is no need to visit Petco or Pet Smart store for dog food. Wayfair is the winner for buying dog food online. If you prefer to shop at local, visit Wal-Mart for cheap dog food.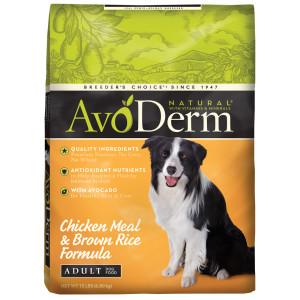 AvoDerm Natural Chicken Meal and Brown Rice All Life Stages Formula Dog Food – 15lb
Wayfair.com $29.95
Petco.com: $31.89
Pet Smart: $33.99
Do consider Petco.com's repeated delivery if you buy same dog food every time. Repeated delivery can save you about 10% on each bag, for example, the above dog will be $28.70 each, instead of $31.89. It is a big chunk of money every year! You can schedule once every week, every 2 weeks, or up to every 12 weeks.
Spend Less on Pet Medication
Shop around for pet clinics. Fees charged by veterinarians varied case by case, you have to try a few to find out. Shop around for pet medications as well. Ask your vet for prescriptions, not pills. There are many only stores who offers discounted pet medication. PetCareRx.com and 1800PetMeds.com are the ones most people visit. Besides, these online stores offer coupons very often, which could save you 10% to 20% each time.