The sun is shining, the leavies are turning green, and the birds are chirping. It is the perfect time to play golf! It ain't cheap to play golfthough, not only because of the all the euipment you need, the golf course will also charge at $60 for each player. For amature players, it is not a good idea to buy an annual membership, which usually costs hundreds of dollars every year. You are probably used to by golf equipment at Golf Smith or online at The Golf Warehouse (TGW.com). Here are a few tips to save you more.
Book golf courses online
If you decided to go golfing this weekend, you'd better make a reservation in advance. Find the website of the golf course you are going. Making a reservation online is easy and will usually save you some money compared to the price at the counter. GolfNow.com is the one you should definitely try. It has over 3700 golf courses in their network. Just select the state and city you live in and find the course you are interested, and make a reservation online. It will save you 25% to 70% off the retail price. Think how much you can save every year!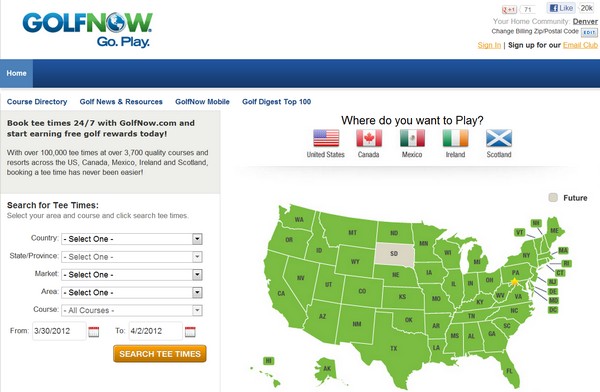 Get Equipment at Outlet Store
Outlet stores will offer prices much lower than that of The Sports Authority in the shopping mall. Even better, there are plenty of golf outlet stores online, offering even lower prices. They probably don't have everything you need, and the number of sale items are very limited. But the prices are unbeatable. For example, we listed a golf bag from GolfOutletUSA.com yesterday. The retail price was $249, and it was on sale at $64.99 for one day only. If you are a golf fan, signup their newsletters to receive such daily deals. RockBottomGolf.com is another one I like, they always offer some goodies for free with purchases.
Buy Preowned Equipment
A good golf club will last for years. Buying certified clubs from CallawayGolfPreowned.com will save you big money. For example, a popular RAZR X Tour Hybrids only starts at $91 (prices vary depending on conditions), while a brand new one at Golf Smith or Global Golf will cost $159. That's not it. There are many coupons available for CallawayGolfPreowned.com. For a limited time yo can save 20% off your entire order with promo code CPOMAIL20.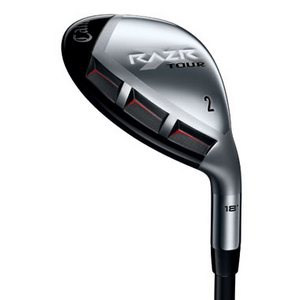 Wholesale Golf
Do you know you can get golf tees and balls at wholesale prices if you buy large quality? Try GolfTees.com to buy tees in bulk, and Knetgolf.com to buy used golf balls in bulk. GolfTees.com don't offer coupon ever, but Knetgolf.com offers 10% to 20% coupon from time to time.