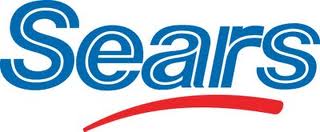 When was the last time I visited Sears in the mall? A year, two years, or maybe three years? I don't even remember. I used to visit Sears almost every week. I knew they had the best price on Levi's jeans, best quality and services on appliances, and best products for fitness equipments and garden tools. The online shopping hits Sears big time, and I have almost forgot about Sears.
Sears is actually still attracting people by offering good quality at affordable prices. Its stock price went up almost 50% in the past few weeks, while Best Buy was the biggest loser in 2011 and not getting any better in the new year. Sear brands, including Kenmore, Craftsman, DieHard and Lands End, are still ranked most trust-worhty brands in USA.
Sears offers coupons on certain categories very often. It had 15% off shoes, 20% off Craftsman power lawn tools, 15-20% off fine jewelry and more offers in the past few months. But this is the first time comes to my attention that it is offering a sitewide discount coupon. Use coupon code BONUS to save 5 to 15% on everything! It is valid for two days, Friday and Saturday only! 5% off saving is good on tools, grills, small kitchen appliances, and furniture. 10% off saving is good onfitness & sporting goods, patio furniture, mattresses, bed & bath, luggage, window coverings, home decor. 15% off saving is good on clothing, intimates, accessories, shoes, fine jewelry, cosmetics & fragrances, automotive accessories. I hope it is not too late when you read this post.

Sears has clothing for both men and women, for both young and old. See this Men's T-shirt, it is only $9.99!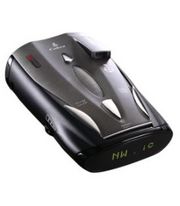 Sears.com offers deal of the day. See this Cobra 12 Digital Radar/Laser Detector is only $69.99 today, a $100 saving! NordicTrack T5.5 Treadmill now $579.99, saved $320! Bladez Fitness SXPro Exercise Bike now $449.99, saved $350! Simply Outdoors Roscoe 5 Pc. Firepit Chat Set now $899.99, saved $300!
Sears has the larget selection of kitchen appliances, and offers hot appliance deals everyday. Today it is running a sale on all Electrolux ICON Appliances, with savings up to $500! Kenmore and Kenmore Elite are loved by millions of Americans including me. Shop today you will receive 5% off with the coupon. But that's not all. Sears.com is also offering buy more and save more deal with appliances $399 or higher: buy 2 save 15%, buy 3 save 20%, buy 4 or more save 25%! Some brands are not included in the deal, but Kenmore is! You don't get this deal at your local Sears. If you are thinking to buy refrigerator, cooking top, washer/dryer, or dishwasher. Don't miss the deal!