Did you get a HDTV in the holiday season? If not, now it is another good time to buy a HDTV. Walmart, Newegg and Circuit City are running HDTV sales recently. You may get a better deal than in the holiday season.
The first question of buying a HDTV is: What size is right for my room? Read this article. If you are too lazy to read it, get a 55inch for your living room, and a 42inch for your bedroom. It is that simple.
Then you will need to decide which type of TV you should buy. You have heard enough of LED TV, or 3D TV, or super slim TV. Do you really need one of those? Probably not. LED televisions are really just LCD televisions that use LED lights for back lighting. LED TV can have a very thin depth, and will reduce the power consumption greatly. If you really care about energy conservation, or you need to hang it on the wall, probably you should get a LED HDTV. 3D TV is totally uncessary. First, there ain't enough 3D movies, second, you will get dizzy or headache by watching them. It is a better idea to watch a 3D movie in the theater, and enjoy the family time as well. Read this article Plasma vs. LCD vs. LED: Which HDTV Type is Best?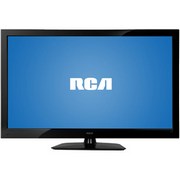 The cheapest 55 inch LCD HDTV at Walmart is RCA 55″ 120Hz HDTV, 55LA55R120Q, $749. And it is also the cheapest 55 inch LCD TV across the entire internet. Read the reviews from the happy customers at Walmart. If all you need is to watch cable TV (or dish network/directv), this is best choice. Picture qulaity is good enough, it would be hard to tell a difference from a $2000 HDTV.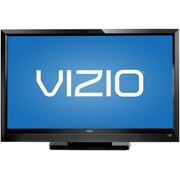 Another good choice is VIZIO 55″ 120Hz HDTV, E552VL, $998. Its contrast ratio is double of that of the RCA 55-in HDTV, which means you will get a more crispy picture. But I tell you, if you are not a pro, it is hard to tell the difference.
A high end 55-in TV is Samsung UN55D6000 55-Inch LED HDTV. We compare the prices from the major retailers.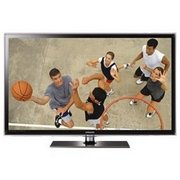 Amazon: $1649
Walmart: $1499
Sears: $1699
Dell: $1697
BHPhotoVideo: $1699
Tiger Direct: $1599
Again Walmart has the lowest price. Its contrast ratio are exceptionally higher than the above two TVs. I have used many Samsung TVs in the life. They do deliver a more vivid picture. Especially when you connect it to computer or blu-ray DVD players, you will see the picture quality is better. But again, if watching TV only, the RCV and Vizio are good enough.
For your bed room, the most common TV size is 42 inch. The cheapest 42″ LCD TV at Walmart is Sceptre 42″ 60Hz HDTV, X425BV-FHD, only $359! You won't be able to find a better deal than this. And these deals will be gone fast, some of these HDTVs are already out of stock at the moment when I am writing this post!
Comp USA and Tiger Direct are offering many coupons for LCD HDTVs. They are valid for select models, such as Vizio E470VA 47in, Vizio E260VA 26 inch, Vizio M420VT-B 42in, Samsung UN55D6400 55″ HDTV & Samsung BD-D5500. Comp USA's prices are not competitive at all, even after coupons. But Tiger Direct are definitely worth to try.