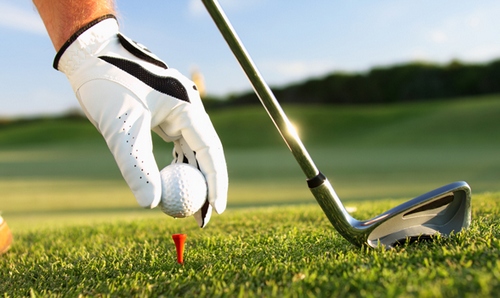 Spring is approaching. Now it is good time to replace your old golf equipment with the new ones. Read this article about before you buy golf clubs. There are plenty of other articles about how to pick right golf clubs and other equipment. I am no expert on this topic. But I am sure a shopping guru. Let me tell you a few tips on how to save money on golf equipment.
First, don't expect to get good golf clubs at extremely low prices. That's never going to happen. Golf clubs will cost you from a few hundred dollars to thousand of dollars. You should know exactly what you are looking for and what you need for the near future. Once you've identified what types of clubs you are going to buy, set your budget first.
Read reviews, get opinions from your friends, consult with your coach or any expert you know. Good reviews can be found at Amazon.com. You don't have to buy from Amazon, but it is sure a good source for quality reviews. They are from real players. If you want ask questions, you can post them at golfforum.com, or twitter your questions. If you want to chat, go to TGW.com, click on the "Live Chat" green button, agents are available 24/7, and they are free to help.
Don't hurry. You are going to spend a lot money, and you better get your money's worth. I suggest you to sign up newsletters from major online golf retailers. They will send you promotions and sale items from time to time. As I said before, don't expect to get extremely low prices. But you should be able to save some dollars.
Compare prices.
TGW.com, Golfsmith.com, Rockbottomgolf.com, and Globalgolf.com are the most popular online golf retailers. They sell everything you need on golfing, including clubs, bags, balls, apparel, shoes, and all kinds of accessories. Dickssportinggoods.com is another good one, and better yet, you can return items to their local stores if you are not satisfied. Sometimes you can find good deals at Overstock.com. If you knew what to buy, don't forget to search it at Overstock. But keep in mind, you may not be able to return it if it ias marked as final sale.
Get coupons.
TGW.com: You won't see 15% or 20% sitewide coupons very often, they are mostly offered during the holiday season. 15% off shoes or balls or apparel coupons come very often, though. Coupons like "$20 off $100, $50 off $250, $80 off $400" will come once a month.
Golfsmith.com: 15% off coupon is very common, as well as $15, $20, or $50 off coupon.
RockBottomGolf.com: 5% off coupon available, and coupons for a free bag or a free hat, etc.
Globalgolf.com: No dollar off or percentage off coupon availble. Free Shipping coupon sometimes.
Dickssportinggoods.com: $10 or $20 off coupon avaialble.
Now let's compare prices of a popular driver, TaylorMade Mens Burner Superfast 2.0, at these 5 stores. When comparing prices, don't forget to include shipping and ta into consideration.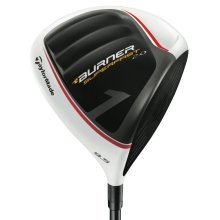 TGW.com: $199, shipping $6.99.
Golfsmith.com: $199,shipping $6.99, may need to pay tax.
RockBottomGolf.com: $179, free shipping.
Globalgolf.com: $199, free shipping.
Dickssportinggoods.com: $199. Free shipping, but most likely you need to pay tax.
You see, prices are all same except RockBottomGolf.com. But after applying coupons, TGW is as cheap as Rock Bottom Golf.