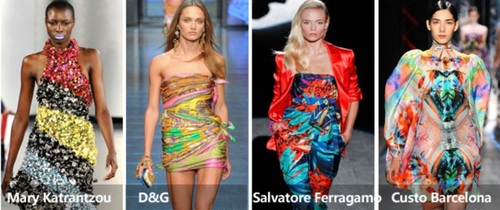 While the Mayan prophecy said on December 21, 2012, the world will be destroyed, fashion designers brought us the bright designs like it would be the last summer full of color. Mary Katrantzou, the digital-print master, or D&G with the colorful patterns made of lavish silk print, all tells us that spring and summer of 2012 are you going to be beautiful, colorful, and blooming.
1. Dolce & Gabbana 2012 New Collection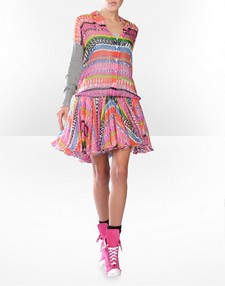 Check out this D&G short dress. It is a light-weight knit, with 88% Silk and 12% Viscose. Yoox.com also carrys Dolce & Gabbana, but only the classic styles. The new collections are only available at D&G's official website here. Was $1505, now on sale at $903.
2. Max Azria's Colorful Geometric Prints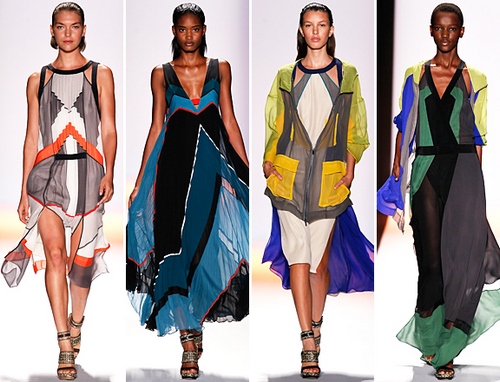 These designed are first presented in New York Fashion Week in September 2011. But they are not available at Max Azria's official website BCBG.com yet. You can find many other Max Azria's designs at Nordstrom and Bloomingdales.com at discounted prices though.
3. MARY KATRANTZOU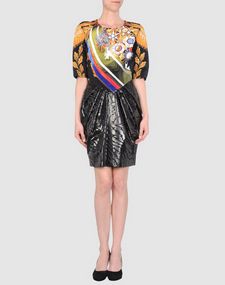 Available at Yoox, Barneys New York, and Net-a-porter. Personally I don't like them at all. It is more a runway dress which is suitable to wear in the real life. See this one at Yoox. Was $820, now 580.
4. Custo Barcelona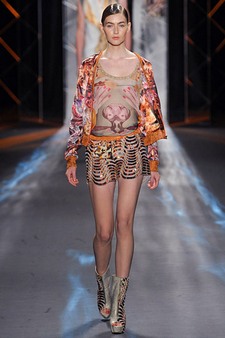 You can find Custo Barcelona's collection at 6pm.com at very low prices. Not all sizes are available though. Custo Barcelona's designs are very popular, you can find them at many online fashion retailers such as Singer22, Stylebop, Yoox, Shopstyle, and many more.