If you thought June was going to be a boring month with no sales, then you may have been shocked when Amazon announced its Prime Day would take place on June 21st. Amazon Prime Day is typically hosted later in the summer, so the announcement sparked Walmart and Target to quickly announce their own sales that take place in the same week. If you're looking forward to shopping, you might feel overwhelmed by the abundance of options that you now have. These ten tips will help you prepare for the big sale while allowing you to feel confident that you'll know exactly where to look when it comes to saving some big money.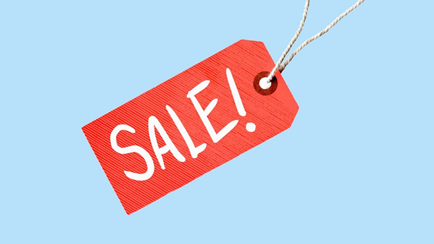 1. Length
This year, the sale is going to look a little different for every store. One of the biggest differences is the length in time in which sales will run. Amazon, for instance, will host their sale for just one day, June 21st. Of course, it is Amazon, so you'll find a lot of presales and probably some competitive sales after the big day so they aren't outdone by their competitors. Target will host their sale for three days, beginning June 20th and ending on June 22nd. There are some deals that will be hosted prior to the event, so stay tuned. Walmart will host their Deals for Days sale that begins on June 20th and ends on June 23rd.
2. Location
Last year, with Covid-19 restrictions in place, each store had to work around the virus to bring savings to customers. This year, there will still be some restrictions, so make sure you plan accordingly. Since Amazon is an online venue, you will find their deals there. However, with sales volumes up, there may be a delay in shipping, so make sure you are prepared for that. This year, Target is keeping things strictly to online. However, you can order your items for pickup, same-day delivery, or curbside pickup. Walmart is going all out with deals online and rollbacks in store, so you will have to look at two different sales when shopping.
3. Who Can Shop
When it comes to these sales, not everyone is able to shop. As you probably know, Amazon Prime Day is specifically for those with an Amazon Prime Membership. You may be able to get a free trial during Prime Day, but if not, you will have to subscribe to shop the deals. Walmart and Target sales are available to everyone, so you don't have to think twice about browsing their selection. Of course, it does help to be a Target Red Cardmember, for more exclusive deals, and a Walmart Plus Subscriber, for free shipping and more.
4. Pre-Sales
As you can imagine, all three of these stores are going to offer some presales to entice you to come back for more. Although there hasn't been a lot of indication as to what these deals will be just yet. However, you will want to start watching the websites at least a week in advance. You should pay closer attention to Amazon since its sales will only last for one day in total. Target has released that it will be offering gift cards at 5% off a few days before the sale begins. This is a great strategy as you can purchase gift cards ahead of time and use them for even more savings during the big sales.
5. Electronics
If you're shopping around for electronics, then all of the stores are going to have something you'll most likely want to buy. When you're shopping with Walmart, you should look at items like Roku, Chromebook, and Nova. These brands will definitely have some major discounts, but don't rule out other large brands either. With Target, you will find great deals on home good appliances like air fryers and vacuums. There will be plenty of other electronics to explore too, so don't limit yourself. Amazon, as usual, will be offering a limited stock of TVs. You will find deals on numerous other electronics too, but you will have to watch out for good finds as they will only be available for a few days.
6. Toys
When it comes to toy deals, you are most likely going to see more deals from Walmart and Target. Target does have a deal with Disney, so you will find that they will have more of the items your child will want in regard to this brand. Walmart tends to have low prices on toys year-round, so most of the deals you find during this sale will save you quite a bit. Amazon will have random deals on toys, but you might not be able to find specific items that are on your child's list.
7. Clothes
Clothes are another big thing on the list that many people will be looking out for, especially with the changing of the season. When it comes to clothing, you should be able to find some deals with most of the vendors. Of course, Walmart will have the cheapest of options, especially if you're looking for children's clothing. Target has its own brand, which can also save you some money. Amazon also recently launched its own clothing line, but the items tend to be a bit pricier than other vendors. However, as you shop around, you might look to see if the deals suit your needs.
8. Gaming Consoles and Games
It's summer and a lot of parents are in the market for anything that is going to keep their kids busy. Gaming consoles and games can be found at all three of the retailers. However, if you're shopping on deals for consoles then Target might be the best place to begin. You will find almost every option available, which will help your shopping experience all the more. Walmart, on the other hand, is more likely to have a good price on XBOX products, while Amazon seems to be favoring deals with Nintendo. All the same, you should compare prices to make sure you're getting the best deal.
9. Food
If food is on your mind when it comes to shopping, then you might keep a few things in mind. Chances are, you will only find a few bulk options on Amazon. Target might have some items that you can order for pick up, but as far as sales are concerned, you probably won't find too much as these sales are more about moving large merchandise. Walmart will most likely have some rollback options in-store, so you may find a deal or two as you shop for other items. However, you may not have luck on the website unless you're looking for bulk options that are already priced low.
10. Subscriptions
Subscriptions are really popular now, so many people tend to look for deals on these items whenever big sales roll around. When it comes to subscriptions, you probably won't find many options to choose from if you're looking on Target or Walmart. Any items you do find probably won't be subject to a sales price because they will be sold from an outside vendor. Amazon will most likely offer a few options to choose from though, as they partner with many services now. You might also be able to find deals that use Amazon Pay on outside sites, which could help you earn free shipping and more. So, when it comes to this purchase you will have to shop around a lot in order to make sure you're getting the best possible deal.
The upcoming sales events are definitely a great way to get in some retail therapy while you are hiding from the summer heat at home. The sales will have a huge selection of items, so the most important thing to keep in mind is to not go overboard. You should still do your homework when shopping too, by looking at prices of items you are interested in before the sales begin.