Presidents' Day Weekend is coming up fast and the sales ads are already starting to roll out. If you've been waiting for a big sale to go on your first shopping spree of the year, then this is going to be the best route to take. This Presidents' Day weekend, you're going to find some impressive deals that will ensure you can stock up on the items you need while giving your home a little makeover before spring arrives. These ten stores are already offering some of their greatest deals, so don't pass up the sales if you can afford to splurge a little.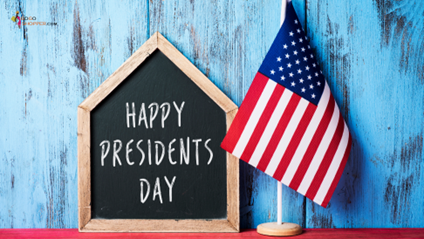 1. Dell
Dell tends to offer sales on most holidays, but this year the company seems to be stepping up the sales a bit. This year, you'll find some of the brand's laptops to be up to 48% off. This includes most of the stock the company has, which will make it easier to find exactly what you need for your unique needs. The big sales make for the perfect opportunity to upgrade your computer for work or play. This is a great time to consider purchasing for students as well since finals season is coming quickly and a new computer could be a great asset.
2. Ashley Furniture
If you're looking for new pieces for your home, then you might consider adding Ashley Furniture to your watch list. This year, Ashley Furniture will be offering incredible deals on just about everything in the store. You'll find deals as high as 50% off which is perfect for anyone that needs to add in a signature piece or a full set of furniture. The furniture won't be the only thing on sale though. You'll also find sales on home décor and accessories, which can help take your home to the next level.
3. Rugs.com
Decorating your home can be a lot of fun, especially as the seasons change. So, if you're looking for an easy way to spice up your home then a new rug might be just what you're looking for. Rugs.com offers a wide assortment of rugs that range in sizes and designs, so you can find a little something for everyone. One of the best things about shopping with Rugs.com over the Presidential weekend is you'll take home discounts as high as 80% off. This can help you shop with less guilt while ensuring you get just what you need to make your home feel more comfortable. Some rugs may even come with free shipping, which will save you even more money.
4. Walmart
This year, Walmart is offering deals across the board, so you can shop for just about everything without having to break your budget. Although price cuts can be found on everything from clothes to gardening supplies, you'll find that some of the best deals will be in the athletics, clothing, and outdoor departments. Of course, you should also shop around in the clearance department as there are plenty of deals to help you find exactly what you desire. You should keep an eye on flash deals as well, as Walmart hasn't released an official list of everything that is going to be on sale during the long holiday weekend.
5. Best Buy
Best Buy has really been pushing the holiday deals, so you're going to find some extraordinary options when you shop this holiday weekend. This year, the store is focusing on television deals so if you need to upgrade or replace a television then this is going to be one of the best shopping options. Of course, Best Buy isn't going to stop with just television deals. You'll also find major sales on small and large appliances. If you choose to shop in-store, then you might consider shopping the clearance section as well because there may be out-of-the-box or dented appliance deals that will suit your budget. Games, accessories, and other random products will probably see a price reduction as well, but this isn't the store's main focus.
6. Wayfair
Another great website to check out if you're in the market for furniture is Wayfair. This website is notorious for offering incredible deals on anything and everything furniture. You'll find some of the top brands on the market, which will allow you to choose a look that pairs well with your style and home's needs. Wayfair also offers an abundance of other items including outdoor toys, décor, and household products that will make you feel right at home. Typically, Wayfair likes to discount percentages off of certain categories, which will make it easier for you to find the best deals possible on the items that you need.
7. Target
Target is usually one of the best places to grab all of the things you need. Although they haven't announced their Presidents' Day sale yet, you can look to their competitors to figure out what will most likely be on their sales list. Target has also been favoring deals in technology, which can be a great way to stock up on games before spring break arrives. Another popular item that Target has been offering deals on is furniture. Seasonal items are also popular options for sale, so you might find a great deal on spring and Easter décor.
8. Bowflex
If those New Year's resolutions are weighing heavy on you then you'll definitely want to check out the Bowflex sale this year. The website is offering phenomenal deals of up to 60% off which can make a huge difference when it comes to these pricey machines. When you purchase a Bowflex machine, you're not only going to get a machine that can help you work out most of your muscles from the comfort of your own home. It'll also mean you can forget all about the gym membership which can save you a small fortune over time.
9. Sephora
It's the season to start planning out your makeup for warmer days, which makes it even better that Sephora is having a huge sale for Presidents' Day. If you're looking to stock up on your favorite makeup brands then you'll find a lot of the brands you love will be marked down by 50%. Of course, when it comes to these sales, you do have to shop fast, so make sure you are either in-store or online when the sale drops. When shopping, you might also make sure that you're getting items that will help to protect your skin, which will ensure you're getting more for your money.
10. Amazon
Last but not least, Amazon is one of the biggest contenders when it comes to holiday sales. However, the online store rarely ever makes big announcements as to what they will be offering during the sale. You'll actually find that if you shop today the store is already offering early deals to help you find items that suit your needs. However, the items will drop in price as the holiday grows nearer. You can bank on specific items going on sale though, such as earbuds, Amazon brands, shoes, and random household necessities.
The President's Day sale is one of the best ways to help you get the items you need without forcing you to spend a small fortune. These ten stores are already planning to offer some great options, but so many other stores will be participating in sales too. So, don't forget to shop around to help maximize your savings.