With Netflix stopping password sharing and potentially raising prices, many people are looking for places to turn to stream their entertainment. Luckily, there are many affordable options on the market which will allow you to embrace your free time. Although you may not be able to stream your Netflix favorites, you'll still be able to find some pretty awesome shows. These ten platforms will allow you to easily find something amazing to watch while sticking to your budget.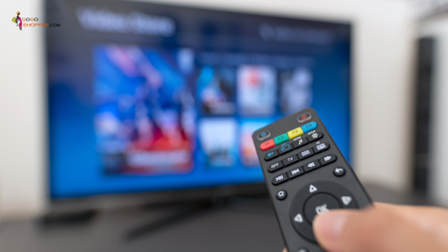 1. Tubi
If you want something amazing for free, then Tubi is going to be a great option for you. This streaming service brings in a lot of old movies and television series for you to check out. If you grew up in the 90s then you'll definitely find something you love. However, there are some more modern options, and some much older options too. You can surf and watch the channel without signing up, but if you do sign up it will save your place on the movies and series you're watching. There are advertisements on the app, but there aren't many so it isn't an inconvenience when watching.
2. Hulu/Disney+/ESPN
When it comes to streaming for the entire family, the Hulu/Disney+/ESPN bundle is the way to go. This package starts at $12.99 which makes it more affordable than most streaming services, considering you're getting three of the major service packages. This bundle will help you to get movies straight from the theater with Disney+, some of the best television shows currently airing with Hulu, and of course plenty of sporting events. With this bundle, you may not need anything else, which will save you even more money.
3. Peacock
If you love NBC shows, then you're definitely going to want to check out Peacock. Peacock has all of your favorites streaming on demand. It also connects to other channels like Hallmark, which gives you even more for your money. Although the channel offers many TV shows, it does cycle in movies to help keep you entertained. Peacock has also started to release original content that you can't watch anywhere other than the channel. Streaming TV with select channels is also available. You can watch some things on Peacock for free, but there are plans as low as 4.99 if you opt for advertisements.
4. Paramount Plus
Another wonderful option for anyone looking for streaming based on their favorite television channel is Paramount Plus. If you have kids or teens then this is going to be a perfect option. You'll receive access to Nickelodeon, Nick JR, MTV, and other amazing channels that will help engage the entire house. Paramount also has access to many of the official brand's movies, so you'll be able to watch some of the top blockbusters in the industry when you log in. The price of this service is relatively low too, especially since it does offer a few live TV options on top of its streaming bank.
5. Apple TV
You've probably seen all of the commercials of big names actors promoting their new content on Apple TV. Currently, there are a lot of exclusives with some of the biggest names in the industry that you can't get anywhere else. This will allow you to stream new and high-quality content for hours when you sign up for Apple TV. On top of that, they have exclusive access to a lot of amazing shows, including the entire Peanuts series. That's right, if you missed Charlie Brown's Thanksgiving special on TV this year, then Apply TV is the place you'll need to be for the next holiday season. At only $6.99 a month, you won't want to miss this service.
6. Amazon Prime
If you're already paying for Amazon Prime to get free shipping on packages, then you're going to get a little something more out of your purchase. Amazon Prime automatically provides you with free streaming video. You'll be able to find lots of great movies, TV shows, and Amazon originals that will leave you excited to explore some of the content they have. This service is at no extra cost to you, but there are movies and shows you do have to purchase if you want to enjoy them, so be careful what you click on. Amazon Prime also streams IMD TV, so you'll have access to all of the free content that the service offers too.
7. Pluto TV
When it comes to more traditional subscriptions, you'll be able to get the same joys you did from the cable when you subscribe to Pluto TV. This service does offer a few free things, but you won't get a lot from the free package. However, it does offer a few packages that are fairly priced to help you find the perfect options for your budgetary needs. They do also allow you to connect to specific services as well, but these will cost you an additional fee. The free options on Pluto TV are based around a variety of channels, so you'll still be able to find a little something for everyone.
8. Philo
If you're in love with the idea of cable, then Philo might be a great transition for you. Philo has a lot of packages to choose from that range from $25 to $100, which will allow you to plan for your budget. The packages are generous as well with the $25 package having just a few less channels than the higher-priced packages. The higher-priced packages do offer more of the paid services though, which is great for anyone that doesn't want to subscribe to a lot of services. Although Philo does work more like cable, you do receive unlimited DVR when you sign up. So, you won't have to worry about missing your favorite shows or movies if you can't meet their airing time.
9. Vudu
If you like to purchase digital assets, then Vudu is going to be the right place for you. You can connect a variety of services to it, including Amazon, Movies Anywhere, and some streaming services. When you do this, you can view your digital catalog in one place. Of course, Vudu is largely celebrated for its content database, which allows you to purchase so many of the movies and shows that you have come to love. Vudu does offer a few freebies to explore as well, which might add a little treat to your monthly browsing. You'll also find that they do offer a lot of deals so you can shop without having to spend full price.
10. Roku
One of the most underrated channels you can stream is Roku. A lot of people automatically have the app downloaded if they have a Roku device, but you can download the app for free even if you're not a Roku subscriber. The Roku channel offers lots of free movies and shows that can entertain without forcing you to spend a cent. There are many children's programs, especially which makes it a great asset, for homes trying to offer educational and entertaining content for the downtime of your child's day. Roku also does a wide variety of original content, which can give you access to new and exciting content you won't want to miss out on.
If you're looking for something new and exciting to stream, then these ten options will definitely have you entertained. Best of all, they're all budget friendly with most of the options costing less or equal to Netflix. You may even find a couple of services that you want to check out, which can help freshen up what you stream.