Labor Day is just a couple of weeks away, and if you're not excited about all of the sales then you should be. This year is bound to offer some incredible options to help you save money on the items you need. Although the holidays are some time away, the Labor Day sale might also help you to find the deals you're looking for to get a head start on all of your holiday shopping. The ten retailers on this list are bound to help you find some extraordinary scores as you spend your day off workshopping.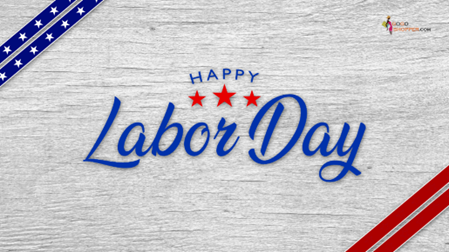 1. Walmart
Walmart is always a key player in sales when it comes to any holiday. So, you can guarantee that you're going to find a lot of rollbacks that will make your budget happy. This year, you can plan on deals in the tech department. There are going to be some major savings on televisions, including some options for just up to $150. Tablets, games, headsets, laptops, and other essentials will also be on rollback. If you check out the garden department, you'll find excellent discounts on items like patio furniture and other outdoor supplies like grills. Toys are also items you should explore as many items will be on clearance due to the upcoming holiday season. Of course, you'll also find sales on clothing, especially summer items that the store is going to want to move.
2. Target
Target is a great choice for finding more deals. If you check out the website, you're probably going to get the best possible deals there. Target loves to offer gift card deals that will help you save on future purchases. A lot of the time, these deals come with items like hygiene products or household essentials, so you won't have to purchase anything you don't want to. If you want to shop online or in-store, then you're going to find some great deals on clothing. Although the new autumn line might seem like the focus, you'll probably find some last-minute deals on summer clothes. Furniture and appliances will also be a great option, especially if you shop some of the leftovers back-to-school deals.
3. Wayfair
Wayfair is known for hopping on holiday sales. So, you shouldn't be disappointed when it comes to this year's Labor Day celebrations. Wayfair is primarily known for its collection of home goods, so your best option for this website is to check out the furniture. You should be able to find some awesome deals on all of the basic household necessities. However, patio furniture is probably going to be your best option when it comes to finding deals. Other outdoor items, including décor, might also be a great place to look for deals. You should also come across some great deals on rugs, which will help bring your home to life.
4. Home Depot
If you're looking for home improvement options on a budget, then you might consider shopping at the Home Depot Labor Day sale. Home Depot usually has some pretty good deals when it comes to holidays, so you will probably find plenty of great things to choose from. However, you should really check out the patio options. Everything from patio furniture to grills will be on sale so you can end the warm part of the year on a fun note or simply prepare early for next season. This year, appliances will also be on sale, so if you're looking for an upgrade then now is the time. October tends to be when new appliances drop, so you might be able to find an unbeatable deal. Bathroom fixtures will also be on sale, which can help improve the aesthetic of your home.
5. Best Buy
If you're looking for some gadgets to help improve your work, education, and entertainment then Best Buy is going to be an incredible option for you. This year, you'll find some impressive deals on laptops. This will cover all brands and styles, so if you need an upgrade, now is the time. You will find deals on televisions as well, but they may not rival those of other vendors. There is no harm shopping around or asking for a price match though. There should be deals on plenty of other technology too, especially phones, so you might hold out until a little closer to Labor Day to begin planning what you will purchase.
6. Kohls
Still looking for some fashion pieces? Kohls is going to be the place to go during the Labor Day sales period. You should be able to find some awesome prices on clothing for all ages. This will include top brands as well, which will allow you to find all of the best styles to suit your personal preferences. Shoes should also be included in the deals, which makes it the perfect time to stock up on boots for the cooler months or stock up on sandals for next year. You'll also earn plenty of Kohl's cash to help you save even more money in the near future.
7. Overstock
Another online store that is going to be one of the biggest competitors this season is Overstock. The website offers a vast selection of items, so you'll be able to find everything you're looking for. Some of the items to really aim to purchase during the sale is patio furniture. Most stores will be hoping to get rid of most of their stock, so you should be able to find some major discounts. Other outdoor supplies should also be on your list, which can help you to prepare for the upcoming cold weather. Other than that, you should also look for furniture and decor items to help make your home all the better.
8. Bed, Bath, and Beyond
This year, Bed, Bath, and Beyond is going to be a great place to shop when it comes to the Labor Day holiday. Surprisingly, this year's sales are going to largely be for furniture. This will give you lots of options to choose from considering most other stores are offering furniture deals as well. Of course, you should also take some time to browse for sales on linens and décor with the retailer, as there are bound to be some surprises that you won't want to miss out on.
9. Macy's
Labor Day and Macy's tend to go hand in hand. This year, Macy's will have a large assortment of sales to ensure you can get the items you desire. This year, you'll find some incredible deals on luggage, which is great if you plan on traveling over the holiday season. You'll also find furniture sales, which seems to be a common theme for this Labor Day season. There will be incredible deals on cosmetics, which will also allow you to stock up on the items you need for the cooler months. Clothes will be on sale, so make sure to stock up on autumn essentials without stressing about the cost.
10. Amazon
This year, you can also count on finding some deals on Amazon. Chances are if other stores are offering items at a discount, then Amazon will be offering the same items. On top of that, Amazon will also have flash deals that will keep customers checking on the website to see what is going to be offered. So, if you're a shopper that likes to add some excitement to the experience then Amazon might be the place to shop.
Labor Day is one of the last big sales days before Black Friday arrives in November. This can be one of your best chances to get some of the items that you already have on your list at a low price. These ten retailers are going all out with sales, so you might start your shopping journey with one of these amazing stores.