August is one of the best times to shop for clothing. Between back-to-school savings and stores trying to get rid of their summer overstock, you'll find some of the best deals around. Whether you're shopping for yourself or your child, this month will help you stock up on items while ensuring you feel confident with the wardrobe that you create. If you're looking to find some of the hottest deals around, then you will definitely want to check out these ten retailers to find the best savings online and offline.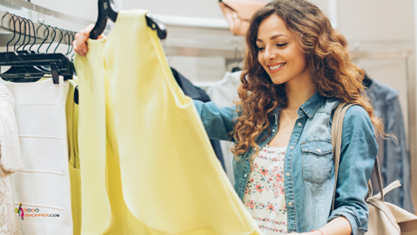 1. Target
When it comes to Back-to-School deals, Target is going to be one of the best shopping options. Target already offers clothing at an incredible price, so shopping the back-to-school deals will help you get high-quality clothing at a little cheaper. Target will mostly be offering deals on their brands, such as Cat and Jack, but this will offer you a wide selection of clothing to choose from. There will also be heavily discounted necessities such as socks and underwear on offer. If your children are going to a school that requires uniforms, then you'll be in luck here as most stores do cater to local needs. Of course, there will be deals on items that aren't back to school. You'll find summer clothes should be hitting the clearance racks while autumn styles will see some discounts.
2. Kohls
Kohls is known for their back-to-school sales. If you're looking for brand names, then Kohl's is going to be one of the most cost-effective places to shop. They have big ticket brands like Nike and adidas, while also offering Disney and any other characters that your child might love. Summer clothing will be cheaper than you'd expect, which is great for stocking up for next year or getting more supplies for the weeks in which the weather is hot during the first semester of school. Autumn clothes will be hitting the racks as well but might not see some of the same discounts. Best of all, when you're done shopping, you'll get some Kohls cash to use on future purchases which will save you even more money.
3. Old Navy
Old Navy is known for its great deals on jeans, which is why you're definitely going to want to check out this store while you're shopping for deals in August. Old Navy's back-to-school deals can save you quite a bit of money, especially with their low prices on denim and other basic items that your child will need to look fashionable all school year long. Old Navy also offers phenomenal prices on uniform items, which will definitely make it easier to send your child back to school. Old Navy is known for its incredible clearance, so you might shop this section first. There will be clothing options for adults as well, so make sure to check out the entire store before you check out because you never know what you might find for yourself.
4. Walmart
If you're looking for a one-stop shop when it comes to clothing and back-to-school deals, then Walmart is going to be a great option for you. You'll find a lot of good deals here, especially when it comes to clothes for the entire family. For kids, you will find pants and tees to suit your needs, but there will also be a wide variety of clothing sets, which can save you a lot of money. Denim options will be in abundance as well. Stylish, but affordable, shoes are another great option to check out while shopping. You will find great deals on summer essentials, but you can also get a head start on items that will become the staples of your autumn wardrobe.
5. JC Penney
JC Penny is always a go-to option when it comes to clothing stores. In fact, they already have several deals going that you'll want to check out. Largely, you'll find some big discounts on jeans, which most students will need to get through the school year. However, you will also find deals on adult jeans too. Activewear is another big appeal with JC Penney, so you can get everything you need to begin the autumn months. There are lots of upcoming sales too, so make sure to keep your eyes peeled. Apart from that, you will find some of the top brands here, which will make it easy to get everything your child desires for the new school year and what you need to feel confident as you move into autumn.
6. Macy's
Macy's tends to offer a lot of higher-end deals when compared to some of the other retailers. So, you'll find good prices on some of the top brands, especially when you're looking in the jeans and shoes departments. Macy's will offer great deals on makeup too, which is great for teens heading back to school and hoping to make a good impression. Apart from these items, you'll find a lot of tees to choose from as well as other additions that will make the wardrobe pop. Adults will find plenty of clothing styles to choose from as well, so make sure to shop around. You may even find some autumn pieces that will ensure you're a trendsetter.
7. Shein
Shein might not be the retailer you'd think of when you choose to go shopping for back-to-school deals. However, this August, you're going to find that Shein has some of the hottest deals around. Surprisingly, you will be able to find some great finds for the kids on Shein. Most items will be competitively priced so you can find the cutest looks that will make your child stand out. Of course, if you're shopping for yourself, then you'll be excited to find that there are lots of excellent finds. May it be for the upcoming autumn season, or to stock up on summer clearance that will make you feel incredible all season long. Shein is notorious for sending out discount codes as well, but if you can't find one for free shopping, the brand does offer some of their clothing on Amazon, which will grant Prime subscribers the free shipping they desire.
8. TJ Maxx
If you love to keep your look fresh, then TJ Maxx will bring some of the best options at a reduced price. TJ Maxx tends to get items that many stores no longer want, which allows them to sell at a more reasonable price. Thus, you will be able to get some of the best fashion pieces around without breaking your budget. The retailer will be hopping on back-to-school trends while also ensuring you have plenty to choose from when it comes to adult clothes too. This store is going to be one of the best to check out if you're looking to find some incredible accessories, such as purses or bags, that will take your look to a whole new level.
9. Amazon
Amazon used to not be known as a place for fashion, but over the last couple of years, things have changed quite a bit. In fact, Amazon has even put out its own lines of clothes, which are competitively priced and designed to make you feel like a fashionista. You will find during August that they will be promoting their back-to-school sales with kid's styles that suit all ages. However, they will also prepare to get rid of some of their summer items while bringing in a few early autumn styles. So, if you'd like to shop with Amazon then now is the perfect time to do it. You won't want to miss out on all of the great looks you can find, especially if you like to mix up your style a bit. Of course, you will also be able to find incredible deals from other brands. If you're worried about trying things on, many of Amazon's products allow a try before you buy feature to help reassure you.
10. Forever 21
Forever 21 is the perfect place to shop if you're looking to refresh your wardrobe. This store isn't exactly designed for kids, and the men's products are low. However, women will be able to shop for clothing that suits their needs while keeping them styled and feeling confident. You will find that there is currently a $20 and under sale, which makes it the perfect time to grab some signature items. However, there should be more sales to come, especially as the brand releases its autumn line and prepares to purge all of its summer stock.
Finding stylish clothes in the month of August won't leave you stressing out over your budget. There are so many sales happening that you should be able to find everything you desire without spending too much on your fashion sense, or your child's. These ten retailers are just the beginning of the stores you should check out, but they're a great start if you're looking for places that will help you find what you're looking for on budget.