The new school year is slowly beginning for so many students. Whether your student started last week, or they begin after Labor Day, you might already be planning weekend fun to help combat the stress of the school year. Since life seems to be chaotic during the school week, activities that encourage calm and still bring fun are always a great way for everyone to unwind and have a bit of fun. These ten ideas are gentle on the budget while helping kids to blow off some steam so they can be at their best throughout the school year.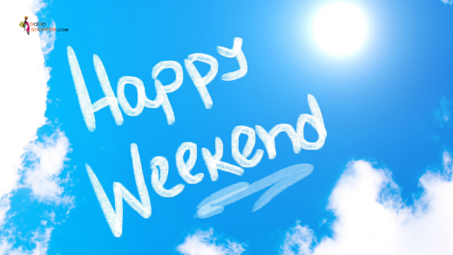 1. Beach Trip
If you live near the ocean, then you might consider heading to the beach on the weekend. Listening to the waves is one of the best natural ways to de-stress so you're already winning from the moment your family puts their feet in the sand. Beach trips can be a simple walk in the sand on a chilly day or soaking up the last few moments of summer in the waves. If children have homework, then they can break to do a little work as the waves crash in the background. If you don't have a beach nearby, a trip to the lake or river can be advantageous to the whole family.
2. Park
Spending time outdoors is always going to be advantageous for children. It can be hard to get outside during the week, but a simple trip to the park can help transform a child's mood. Getting outside to enjoy a little vitamin D and work out some of their energy can help bring success in the upcoming week. Spending time at the park is a great way to help children have fun, explore the world around them, and learn. It is also a great time to socialize. You can make the experience even better by packing a picnic so the fun doesn't have to end for snack or meal times.
3. Rockhounding
Another great way to get kids outside is to go rockhounding. If you've never heard of rockhounding, then it is actually a very simple activity. People have painted rocks and placed them in various areas of most communities. When you find a rock, you pick it up and move it somewhere for someone else to find. The rocks come in all sorts of themes, which makes it exciting to find them. You can even find rocks of your own to paint and add to the community. There are also groups online where people can share the rocks that they find with other rockhounds.
4. Science Museum
Encouraging education outside of school is always a plus. However, that doesn't mean adding extra work to your child's load. Instead, consider things like trips to the science museum. This will allow children to learn and grow while having fun. A science museum tends to have hands-on activities, which can help children learn and retain more information than they typically would in a classroom. If you don't have a science museum near you, then you might see if there is a children's museum or other learning facilities that can encourage growth over the weekend.
5. Sensory Movies
Younger children are asked to sit down too much throughout the week, which can cause a child to feel restless. Thus, going to a typical movie theater may not work out, even if the child is incredibly interested in the movie. Instead of doing this, you might consider going to a sensory movie instead. Some theaters offer these, and they tend to be more accepting of children moving around. On top of that, the noise levels are less which can reduce stress for kids. You might also consider an outdoor movie. Some communities offer these free on the weekends, but you might also be able to find a drive-in theater. Some of these have parks so children can play while the movie is going on, which might benefit the whole family.
6. Game Night
Bonding is an important aspect of the family unit, but it can be hard to get in time during the school week. A game night is a perfect way to help everyone bond without having to spend a lot of money. Games can be simple as printing out cards for a game of memory or choosing games that you already own. Of course, there are also lists online to help you find age-appropriate games in stores, if you'd like to brush up on your collection. If board and card games aren't your things, consider family-based video games. You can also head outside to play athletic games like tossing the ball around or playing frisbee.
7. Cook Together
Let's face it, a lot of the time weekly mealtimes aren't exactly easy or peaceful. With homework and activities, food is usually scarfed down so everyone can move on with their day. That is why cooking together on weekends can be a great activity. Not only does this help children to learn how to cook, but it makes the activity feel less of a chore. You can work on snacks, desserts, meal planning, or anything else that strikes your fancy. You can even keep it as simple as mini pizzas to help satisfy kids' appetites while still teaching an important skill.
8. Athletic activities
Kids tend to enjoy moving their bodies, which is why athletic activities are always a great option when it comes to weekend activities. You might consider taking the family to a trampoline house, mini golf, or even the bowling alley. Heading to the park and running relays or playing a game of kick the ball can also help the kids burn off some energy. There are even community activities that kids can take part in order to build their athletic and teamwork skills.
9. Farmer's Market
The farmer's market can be a wonderful place for children to spend their weekends. The market is the perfect place for children to learn more about their community while supporting local farmers, bakers, and other artisans. Generally, there is usually music, games, and activities to help keep kids entertained too. After a few visits, children may gain an interest in creating their own booth. This can become a great learning experience and a way for the family to work together to earn extra money and learn the basics of running a business and handling customer service.
10. Craft Day
Creating things together can be a wonderful way to help children learn and channel their inner artists. There are so many ways that you can make a craft day work for your family. If you want to keep things cheap, then browse your recycling and come up with fun ideas to make out of those materials. This will help children learn to reuse things to create less waste. You might also consider going to your local craft store. Often, there are clearance kits that kids can pick out to help create hours of fun. No matter how you choose to approach craft day, you're bound to have fun when you spend time together.
Weekends can be a tough time for many parents. Entertaining the kids while ensuring they have blown off enough steam to be successful throughout the upcoming week can be a challenge, especially if you don't have the budget to go out. These ten ideas will keep you on track financially while keeping everyone happy and thriving on weekends.