Back-to-school days are upon us, which means students are going to be looking for extracurricular activities to fill up their free time and boost their skills. If you're on a budget, it can be tough to help your child find the activities that will allow them to thrive as many do cost quite a bit of money. Luckily, there are lots of options that are free or budget-friendly, which can help you feel more confident about your child's ability to embrace their interests. These ten extracurricular activities are certain to please and will even look good on a college transcript.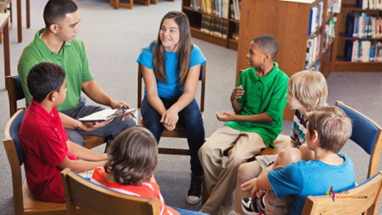 1. Choir
Choir, or chorus, is an activity that almost every single school offers. This activity largely involves just singing, so students participating in choir will typically spend most of their time at school. This activity is great for creative kids that love to express themselves through music. For older students or those that are chosen to participate in show choir, you may have to pay a small fee for a robe. However, most schools have these for students to use already. If your student participates in concerts, then travel fees may also apply, but most schools charter a bus for this using school funds.
2. Chess Club
Students hoping to boost their logic and critical thinking skills might enjoy the chess club. This club is designed to help students learn how to play chess while picking up tricks to make their game thrive. Best of all, it is a way to mingle with other students as they learn and grow. Typically, there aren't fees for chess club, unless your student competes. If this is the case, travel is typically a cost you will have to pay, but some schools do allow this in their budget. You can ask your school about this before your child joins the club. You may also want to buy a chess board for your student to use at home, but there are apps and computer games that can help with this.
3. Debate
Debate is a popular option for many students that hope to head into politics or law after university. It is also a great option for students hoping to boost their confidence while improving their critical thinking and public speaking skills. The best thing about the debate is it tends to be an extremely cheap activity. Students will largely participate in debates at school and will do research in the library. However, it might be handy to have computer access at home to continue research when needed. Sometimes, students will have to travel for debates, but there are usually options to help students that need help with this.
4. Theater Arts
Drama is commonly offered in most schools, which makes it a great budget-friendly option for most students. Generally, theater arts involve writing, acting, painting, sewing, and occasionally light work. So, students will primarily work within the school for everything. Most of the supplies needed will be provided by the school, so parents won't have to worry about a thing. Some schools might require students to pay for a costume, but this is very rare. Generally, the only thing your student may have to provide is food for themselves when working late on the latest production.
5. Language Club
Learning a language can be one of the best things that anyone can do for their brain. The younger someone begins learning a second language, the better they will be. That is why a language club is a great option for any student. Language clubs should be free of cost, but students might be able to provide snacks or drinks in some schools. A language club is usually for students taking a foreign language, but some students that already know the language may be asked to join. This club is designed to boost skills and allow students to learn more about the culture and food of the country they're learning about.
6. Scouts
Scout programs are great options for students, even if they are not a part of the school. There are scout programs for all ages, so you can feel confident that your child is going to learn age-appropriate activities that can help them through life. You will have to pay some fees when it comes to scouts, but some students can receive scholarships if they are in need. The price of joining scouts isn't incredibly high though and scouts can even earn money as they go for activities and camps. Older students may even receive scholarships for university, which can help immensely.
7. Athletics
Sports are an easy way to keep kids busy, in shape, and having fun. Luckily, most schools run athletic programs, so you won't have to spend money to get your child into a program. However, as kids age, access to these programs might be limited as teams can only be a certain size. If this is the case, there are community programs that offer athletics for an affordable price. Younger children might also not have school options, so community options may be your only option here. This should also be cost-effective though and tends to include your child's uniform. The only thing you may be responsible for is travel costs and snacks, but this will be a rare expense.
8. Student Government
One important activity that students should join is student government. This activity tends to be offered in middle school and high school, but there may even be options for elementary school children. Student government looks amazing on college transcripts, but it will also help your student learn a lot of important skills. Responsibility is one of the main reasons students should join student government, but it can also help students learn a lot more about the government of the country they live in. Students hoping to gain a job in the government or politics can take advantage of student government. This shouldn't cost a lot of money either. Some travel expenses may apply, but most things in student government have capped expenses, including election funds. Students do not have to run a campaign to take part in the activity, so if your student has no interest in becoming president then student council is still an easy option.
9. Library Activities
If your school doesn't offer everything that your student needs, then there is a good chance that the library will. These days, most libraries are working to cater to the needs of the children in their community. There are many crafts days, book clubs, and even clubs for fans of anime and video games. You can head to your local library or visit their website to see everything that they have to offer. Typically, these activities are free, which will help you save money. If the library doesn't have something for your student, then you can always propose an idea that you think might resonate with the kids in your community. e
10. Environmental Club
Unfortunately, the environmental club isn't part of a lot of schools yet, but its popularity is growing. Despite this, there are many community clubs that focus on the environment, which might be the right option for your kids. Some are family-oriented so you can all work together to build a better environment. Typically, this club takes people out to clean up parks, beaches, and more. Many even begin community gardens and teach about recycling and sustainability. You shouldn't need to spend a lot on this club, as it will mostly be projects designed to help improve the world we live in.
Signing kids up for activities can be very stressful, especially if you don't know how much money you're going to have to sink into the activity. These ten tips will allow you to easily choose a cost-efficient activity to help your child thrive. Children may even discover a passion that they might choose to pursue in the future.