Presidents Day brings the first major sale of the year, which will have many people longing to enjoy some savings on the items they love. Many stores participate in the sales, so if you want to shop local you might ask around to see which stores near you will be offering the deals you desire. These ten major retailers are already hinting at their deals, so you will know just where to shop when the big day arrives. Here are just ten of the nations' biggest retailers that will be offering sales during the Presidents Day event.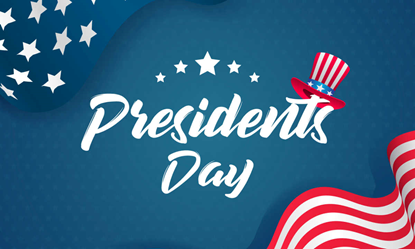 1. Walmart
Walmart usually has some pretty good deals on the things your household is going to need for spring. This year, if you plan to shop online, you will find deals on everything from outdoor activities to workout supplies. These are great for planning out your spring and summer while allowing you to move into a healthier lifestyle with ease. You are also going to find deals on tires, which can help your vehicle quite a bit. If you ship the tires to the store, you can also get them installed which can help you save even more money. Of course, during this time of the year, Walmart is also offering clearance and rollback deals you won't want to miss. In-store deals haven't been announced yet, but you're certain to find something you can use to make life more efficient.
2. Target
Over the last few weeks, Target has really been pushing sales on its storage containers. These sales should continue until around Presidents Day to help suit customers that are working on their spring cleaning. However, when Presidents Day does roll around, you will find that there are also kitchen appliances on sale, which make it the perfect time to add items to your home and stock up for wedding and graduation season. Apart from that, you will find sales on floor care, top of the line gadgets, and some of the season's most popular games
3. Amazon
Amazon tends to have sales on a daily basis, but that doesn't mean they won't be rolling out some of the big deals for Presidents Day. This year, you are more than likely going to find deals on Amazon's brands, because this tends to be a trend with every major sale. However, this year, you will also find some big deals on some of the top gadgets available. Now might be the perfect time to upgrade your TV or find a laptop to improve on your school or work needs. Other than that, you might want to look into some home goods too. You will find sheets, towels, storage supplies, and other options to help make your house more comfortable.
4. Macy's
Another great option to check out this year is Macy's. The store tends to be known for offering great deals on clothing, but this store is more than just fashion options. This year, you will also find deals on things like furniture. It seems like beds and couches are the highlights of the option, but you might be able to find other things too. Apart from that, cosmetics and clothing will be in abundance. This is a great way to stock up on springtime fun. Of course, kitchen supplies will also be in abundance. You will largely find small appliances here, but you might also score a good deal on cutlery, pots, and pans, as well as serving sets.
5. Wayfair
Wayfair tends not to miss out on any sale opportunity, so you will certainly find some great options when it comes to this store. There will be sales in most departments, so chances are you will be able to find a deal that suits your needs. However, one department you won't want to miss out on is storage. You'll find lots of storage containers, bins, and furniture that will allow you to keep your home nice and tidy. Other than that you will also find some major deals in kitchen supplies. These sales will include cookware, appliances, dining sets, and even furniture to help make mealtime incredible.
6. Best Buy
If you're looking for technology, then Best Buy tends to be a go-to store. During Presidents Day you're bound to find some of the best deals around. Best Buy tends to have a lot of wonderful deals on computers during Presidents Day. So, if you're looking to find a great gaming PC or a laptop for school, then this is probably the place to go. They have the most popular brands and some of the lesser-known bands too. On top of that, you will find that there are going to be plenty of deals on phones at this time. You should be able to find some compatible with your device and beyond.
7. Overstock
When it comes to large savings, Overstock.com is always one of the best ways to save. Overstock offers so many different items that you should be able to find something exciting to purchase even if you're not in the market for anything. Currently, it is said that Overstock will be hosting a sale with 70% off most categories. Since Overstock is one of the largest online retailers, this will entail everything from toys to bathroom fixtures. The easiest way to play for this sale is to simply set a budget and shop from that because it might be hard to turn down some of the remarkable deals.
8. Home Depot
Home Depot has really been making a name for itself when it comes to large-scale sales. This year the store will be hosting some extraordinary deals that will come just in time for the home improvement season. One of the best things you can shop for during this sale is tool benches. You will find most of them at nearly half off, which will help you finally get your garage organized. Apart from that, there will be numerous appliances on sale. Refrigerators will be the main focus, but you should be able to find some awesome deals on other items too.
9. Bed, Bath, and Beyond
If you're looking to get your home organized or simply bring on a little makeover, then Bed, Bath, and Beyond is going to be a great option for you. This year, the store is hosting a large sale revolving around all of its materials to help you organize your storage with ease. Many of the items on offer are designed to look good and store your goodies. Of course, the store will also offer a wide assortment of linens on sale too, so make sure to shop around to see if anything strikes your fancy. Other than that, you might check their clearance section as they tend to have good deals there year-round.
10. Ashley Furniture
If your home is in need of furniture or even décor, then you might want to head to Ashley Furniture for the sales. This furniture store tends to offer incredible sales around this time each year, which is bound to help you find items that will make your home look and feel incredible. Of course, you should always shop around when it comes to furniture, but chances are, this might be your final stop. You may even be able to land free shipping or delivery on some of your purchases during the sales event which will make the deal even sweeter.
Presidents Day is one of the best times to really get some of the items your home needs. These ten stores are keeping their prices competitive during the weekend of sales, so make sure you check them out to see what they have to offer. You should be able to save some big cash while enjoying the thrill of a great shopping experience.