There's no doubt that kids really love toys, but they can be really hard to keep up with when there are so many trends surrounding children's toys. Luckily, there are many timeless toys that you can make for your children that can help change the way you shop for toys in the future. Creating toys for and with your children will teach them how to use their creativity to find forms of entertainment that they won't tire of. This can even help set them up for STEM careers in the future, which will definitely help improve their schoolwork and brighten their future. Plus, these toys will come at the perfect time with summer break rapidly approaching and kids wanting to spend more time outdoors.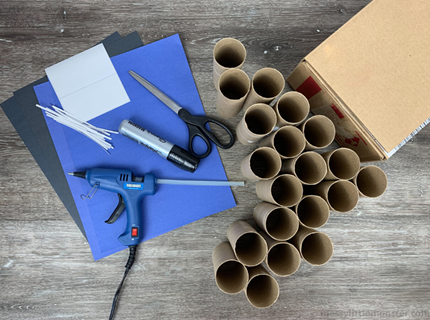 1. Sprinkler
If the hot weather is getting your kids down and you don't have a sprinkle for them to play in, then the solution to your problem is in the recycling bin. Sprinklers can easily be made at home with a simple soda bottle. All you have to do is poke holes in the bottle and connect it to your hose. Then, turn the water on and let the kids have some fun. You can expand on this sprinkler system with lots of other items too, including plastic pipes that can help you create an incredible car wash for your kids. This will certainly beat anything you buy in the store and will keep kids outside for hours at a time.
2. Felt Plushie
Most young children love plushies for play and comfort but purchasing these items can really add up. Character plushies, especially, can really cost a small fortune as children change interests from one week to the next. You can actually make your own plushies at home, which can cut back on the number of toys you need to buy. Felt plushies will be smaller than your average plushie unless you can find large sheets of felt or you can perfect your skills enough to stitch many pieces together. However, when you're starting out, you might want to begin with a regular sheet of felt. Merely place two sheets together and cut out of the shape of the plushie you'd like to make. From there, you can easily sew them together and add in fluff before making the final stitches. If you have older children, you can use plastic needles and thread to allow them to try their hand at making their own. Kids will love their creations and may even feel more connected to the plushies they make as opposed to the ones you buy.
3. Kite
A kite can create countless hours of entertainment throughout the year. These toys aren't pricey to buy, in most cases, but you can add more to the fun simply by having kids make their own. If you want to keep the price tag on this craft cheap then consider using some of your recyclables. You can make a kite out of tissue paper, straws, string, and tape. Connect the straws together with the string and add the tissue paper as decoration. Put tape over your design to keep it from breaking in the wind. Of course, there are more traditional methods that tend to be a bit more durable as well. You can find lots of tutorials and ideas for your kites online, so explore your options and find the right match for your kids.
4. Paper Doll
Back in the day, people used to use dolls made out of paper for a cheap toy that many children adored. The joy of paper dolls is you can use a wide variety of paper cutouts to dress them, which truly adds to their style and improves on imagination. You can still purchase paper dolls today, but you can just as easily make them with today's technology. Simply find a paper doll you like online and then print it on cardstock. You can laminate it to add to the durability. Then do the same with the clothing you like, but choose a thinner paper to make it easier for items to attach to the doll, or connect them using Velcro. You can even find themed dolls like princesses or other popular characters. If you really want to get creative, you can draw your own dolls and clothing.
5. Erasable Activities
Another simple way to help kids have some fun is to create fun activities that can be erased. This will definitely help cut down on the amount of paper you plan on using while also allowing you to always have something on standby when you don't have time to print color sheets. These activities can be made in many different ways. For instance, you can draw a pair of hands and have kids decorate the nails or add jewelry. You can also make letter and number trace boards or simply set it up for games like tic tac toe. Once you have your design on the cardboard, cover it in packing tape. This will allow kids to draw on it and then erase it, so they can use it again and again.
6. Slime
Slime is really popular these days and is being sold for quite a bit of money when you purchase it from stores. Keeping up with the demand for the toy in your home might set you back quite a bit each month, especially if children work through it quickly. You can easily make slime at home though with ingredients that can be purchased in bulk, which will definitely make life easier. This will allow kids to take on science as well, which will make the toy even more valuable. Plus, kids can easily put their creativity into the mix, by adding colors, sequences, glitter, toys, and more.
7. Stacking Blocks
Help your children enjoy a timeless toy without spending a fortune on the items. Stacking blocks are simple to make with paper, but you can also use other materials too. You might consider using recyclable paper as well to help cut back on waste. Making your own blocks can be a lot of fun because it will allow children to color their own blocks. You can use letters and numbers to promote learning or use colorful designs to stimulate the mind. Older children can also make the blocks themselves as it is a great way for them to learn geometry. There are many tutorials online to help with this if you're feeling stuck.
8. Tops
Tops used to be one of the biggest selling toys on the market. It has decreased in fame quite a bit due to advancements in technology. However, tops can still be a lot of fun for kids of all ages. You can make your own tops at home with a few supplies that most households have already. There are also lots of tutorial videos to help you figure out how to make a wide variety of tops. There are even tutorials to help children understand how to use the tops while offering them a variety of games they can play with their new toy. You might find that with these items in the household, your children will want to spend less time on screens and more time engaging with their homemade toys.
9. Stepping Stones
When it comes to motor functions, steppingstones are an amazing way to help children build their motor skills. On top of that, kids will just think they're having fun, which will definitely make everyone feel happier. Steppingstones are pretty easy to make, which will be a relief because purchasing them can cost quite a bit of money. One of the easiest ways to make the stones is to cut up an old log. You can cut different layers of the log and alter the thickness to add even more of a challenge. Of course, you can make your steppingstones out of other items as well, including actual stones. If you don't want a toy outside long term, then you might consider using buckets to create the same effect for older children with more balance.
10. Chalk Wall
Kids love to get crafty, but this can be a bit of a hazard in the summertime. Sidewalks, in some areas, can get so hot that children can actually scorch themselves as they play, which might detour kids from the activity even when it isn't too hot. A chalk wall is a nice alternative because it allows children to stand and play which will protect them from injury. You can also add an awning to the area where you place the wall, which will keep kids' cooler for longer. You can make a chalk wall on almost anything with a bit of chalk paint, so make sure to have some fun with it.
Creating toys is actually easier than you might think. These ten ideas should help get you started when it comes to making toys that your children will love. Plus, it will show children that not everything that they love has to be purchased in a store. This can change the way your household operates while adding some fun to your playtime together.