St. Patrick's Day is on its way, but with restrictions still in place for most people, you may still be looking for ways to celebrate outside of the box. It can get tough trying to think of fun ways to enjoy yourself when you're stuck indoors, but there are many ways to make it happen. From new traditions to old, if you look around hard enough, you may find yourself creating new ways to celebrate that you might hold onto from here on out. These ten ideas offer fun family friend activities that can really change the way you feel about the holiday while ensuring everyone gets to have some fun.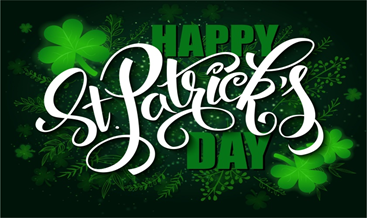 1. Green Brunch
If you're looking for the best way to start the day off right, then nothing will make you happy quite like a green brunch. This brunch, as you probably gathered, is made up of green foods. You can add in salads, fruits, and so on to keep your green vibes natural. However, you might also consider bringing in some strange green foods. For instance, you might add some spinach to eggs to create a green look that will channel one of your kid's favorite books. Green desserts are also a great option and will add to your creativity. You can even make clover or leprechaun shapes to bring on even more fun. Of course, a green smoothie is another phenomenal way to enjoy a low-maintenance brunch while still adding those green vibes to the dish.
2. Scavenger Hunt
Leprechauns and gold tend to be associated with St. Patrick's Day due to Irish legends. So, this holiday season, you might take some time to create a fun scavenger hunt for the kids. There are lots of ways to go about this. For older kids, you might create clues to help them discover golden coins that are really chocolate. Younger kids might follow the footprints of a leprechaun, colors of the rainbow, or even tracks left in glitter. This will allow you to have a lot of fun with the holiday, which can inspire you to enjoy yourself even though you're not getting to experience the traditional elements of the holiday that you normally would.
3. Leprechaun Dress Up
Dressing in green is the typical way to celebrate St. Patrick's Day. However, if you don't have a lot going on then you might want to take this tradition up a notch by dressing like a leprechaun. You can easily make up a green pair of shorts and overcoat using cheap patterns found in hobby stores. You can top your look off with a homemade hat too. To add even more fun, have kids craft orange beards and paper shamrocks. The act of dressing up can be a lot of fun for everyone and may even take your mind off staying at home. Don't forget to share your cool styles with family and friends to bring a little more cheer to their holiday too.
4. Try Step Dancing
When it comes to getting some exercise for the holiday, you can easily jump into step dancing, or river dancing. This traditional form of dance primarily uses the legs, which makes it a unique form of exercise that can build muscle in new places. If you've never heard of step dancing, then you can check out videos of the traditional dance all over the internet. Luckily, you won't have to take lessons to pick up the dance either. There are so many tutorials online that you can get the basics down without having to pay a cent. So, put on your favorite Irish music and enjoy learning something extraordinary.
5. Make Traditional Food
Food is one of the best ways to celebrate just about any holiday. So, make sure you have some fun with St. Patrick's Day too. You can go the green food route, but you can also look up some traditional recipes to see what Irish food has to offer. There is the classic corn beef and cabbage option, which is pretty low maintenance if you don't have a lot of time. However, there so many delicious foods that don't get a lot of time in the spotlight. You might try a new potato dish, a hearty stew, or experiment with a new dessert. There are lots of recipes online to choose from, so have some fun.
6. St Patrick's Day Stories
Sharing stories is a great way to entertain children while teaching them about a holiday. That is why reading aloud to kids can make the holiday special for everyone. There are numerous books about celebrating St. Patrick's Day around, so all you will have to do is find something that is age appropriate. There are several lists that can help parents choose the best books for the occasion. You might also consider looking up Celtic mythology for the holiday. Of course, if you dig around on the internet, you may also be able to find some stories that are printable or even interactive.
7. Plant Clovers
For most, when you think of Ireland, clovers or shamrocks come to mind. This is largely because they're considered lucky, they're green, and they grow in climates like Ireland. So, if you want to give yourself a little taste of Ireland, then you might want to plant some cloves somewhere in your yard. If your climate doesn't permit, then consider putting them in a planter that can be placed inside or outside depending on the space you have. Once your clovers grow, you might have a lot of fun looking for a lucky three leaf clover, which can make St. Patrick's Day and Irish culture a part of your day-to-day life. Of course, you can plant other items associated with Ireland, too.
8. Go Green
One of the most practiced aspects of the holiday is to wear the color green in order to avoid being pinched. This is still a great way to embrace the holiday as it does add a lot of fun for people that aren't interested int o going in depth with their celebration. This year, you might see who in the family can put on the most amount of green. You can take your love of green on the holiday to new heights though. For instance, you can use it for home decor, which will help you feel a bit more festive since you can't go out and enjoy the holiday. You might also make green foods, as mentioned before. If you can find a way to incorporate green into your day, then go for it!
9. Holiday Crafts
If you're looking to bring the whole family together, then you might consider starting up some
holiday crafts. There are so many things that you can do that are appropriate for a huge assortment of ages. If you love keepsakes, then have kids make four or three leaf clovers with their feet or handprints. You can also make cute rainbows that lead to a pop of leprechaun gold. Apart from that, there are lots of Irish crafts you check out online if you're not sure where to begin. You might even try your hand at some traditional crafts if you're really feeling creative and looking for a new hobby.
10. St. Patrick's Day Games
St. Patrick's Day is the perfect day to celebrate with lots of games. You can have a lot of fun with this holiday because it allows you to play traditional Irish games. You can find a long list of these online, which will help you learn something new. Of course, you can also transform some older games into themed games, such as BINGO. If you're spending the holiday with adults, then you might throw in some drinking games as you enjoy a green beer or more tradition Guinness.
There are a lot of fun things you can do for St. Patrick's Day, so don't let the holiday pass you by. These ten ideas are just scratching the surface, but they're a great way to have some fun while enjoying another culture.