Springtime is buzzing, which means it's time to get outside and enjoy the nicer weather. However, right now, it is hard to find things to as most states are still under lockdown and, even those that aren't under strict rules, still have the pandemic to worry about. On top of that, budgeting activities can be tough when there are economic problems to worry about. There are many things that spring brings to the table that will help you embrace the season without spending a lot of money. So, try out these ideas to see if they suit your family's needs.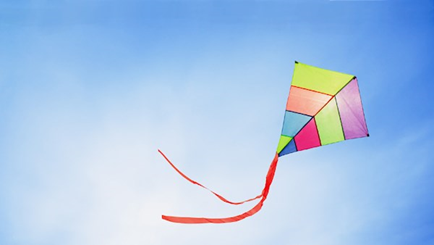 1. Spring Cleaning
It might not sound like a lot of fun to begin with, but Spring Cleaning is an important part of the season. It allows you to clean up all of the buildups that occurred during the winter months, so you can have a home that is less likely to make you feel sick. During peak allergy season, this is the prime time to try to get all of those allergens out of the home before they become a problem. Dust and allergens aren't the only things to tackle here. Rather, you may want to clean out your closets of old shoes and clothing that no longer fit or suit your fashion sense. On top of that, you'll find that cleaning areas of the home, like behind the refrigerator, may leave you feeling refreshed. When you're done cleaning, you might top things off with a new scent for the home that will leave you feeling excited about the upcoming months.
2. Go Camping
When it comes to catching some fresh air, camping is one of the cheapest ways to do so. This activity will also allow you to get out of the house for a little while, which can be great if you're experiencing cabin fever. On top of that, camping will allow you to find yourself more grounded and less attached to technology, which works wonders for mental health. The spring weather will allow you to take on things like fishing, swimming, exploring the woods or the beach, and so much more. Even if you don't have the money to go camping, you can camp out in your backyard. This will truly help you to enjoy the changing of the season without having to spend a dime. You may even save money on your power bill while you're snoozing outside.
3. Hiking
Spring is the perfect time to get outside and start hiking again. Not only will the weather help you to stay out longer since it won't be too hot or too cold, but you'll also be able to take in lots of fresh air. During this time, there will be more to see, such as blossoming flowers, baby animals, and so on. You might even take your camera to help you enjoy the beauty of Mother Nature for longer. Another great idea to help kids get into the hiking experience is to create a scavenger hunt so they can spend their time exploring the world around them instead of complaining or feeling bored by their surroundings. This can help them build a lifelong love for hiking and enjoy the great outdoors.
4. Check out the Farmer's Market
Most farmer's markets will be back in the swing of things during the spring months thanks to the change in weather and harvest. Visiting a farmer's market will provide you with a great experience when it comes to purchasing produce that isn't GMO. You will also be able to support local businesses by purchasing some of your foods here. Of course, another benefit of going local is it might actually help out your allergies, especially if you purchase things like honey locally. There are usually other things to see and do at the farmer's market as well. So, you can probably get away with going without spending money, if you exercise restraint thanks to the free entertainment that is usually provided by local musicians.
5. Find Spring Inspired Recipes
Spring is a great season for cooking because there are so many delicious things in the season. One of the best things you can do is check out your local farmer's market or even just glance over the produce section in your local grocery store. The items that are in bounty are going to be what is in season, and typically, these items are going to be cheaper than many of the other's items that you see on display. Picking up these items is going to allow you to get fresh and inviting foods that can be transformed into a variety of dishes, including soups. You will get lots of nourishment from these dishes and your budget will thrive. You may even be able to pick out some of your dishes from your own garden, so make sure to plant them according to your food preferences.
6. Create Art Outside
Spring can be an inspiring time for anyone. So, you might want to spend some time outside creating. You can enjoy a huge selection of crafts to help you show off the love of the season. One of the most common ways you can enjoy art outdoors is to paint. You can make an easel from things you have around the house if you don't already have one. Then, grab your favorite type of paint and have some fun with it. Of course, painting isn't the only option. You can actually create art out of paper, recyclables, and more based on the things you see around you. Apart from that, you can try your hand at chalk art since there are so many areas that can be used as a canvas around the exterior of the home.
7. Garden
Creating a garden is one of the most ideal ways to spend the spring days. There are numerous things that you can plant during this season, which can bring a lot of joy to your kitchen. You can find a general list online, but you might try to narrow your search down to your specific region, so you have a better chance of being successful in growing things. You might also consider amping up your garden with compost or planting boxes so you can grow even more items. Gardening is a great way to get light exercise. It will also allow you to take in fresh while relieving stress.
8. Fly a Kite
With spring bringing lots of wind, flying a kite seems like the perfect activity. Flying a kite is one of the best ways to help you enjoy fresh air and exercise without having to spend a fortune. You can purchase a kit at most dollar stores, but if you want to expand on the activity you can also cheaply make one. There are lots of tutorials online to help you meet your needs, so you can have some more fun with the craft. You might even try out a few different methods of making the kite, so you can see what works best for you. To add even more depth to the activity, you might consider holding a competition to see who can be the most creative with their kite and whose kite flies the best.
9. Water Fight
With temperatures spiking, you might want to get outside and enjoy a water fight with your loved ones. You can work with anything that you have on hand, such as spray bottles that you might use in the house for watering plants. Of course, water guns are a great option, but you don't need to go out and spend a fortune on them. You might also consider water balloons as these can be purchased cheaply online. You can really make a splash with sponges, as these are perfect for toddlers to grip and throw too. This will allow you to cool down in the heat, while also giving your plants a little love.
10. Ride Bikes
Getting outside and riding bikes is another great way to embrace the warmer weather. If you have a bicycle, then you're already set to go. However, if you don't, then you're in luck because the spring months are one of the best times to grab a bicycle. Most stores have an abundance of bikes come in so they need to move them as quickly as possible. You might even find good deals on accessories or pieces that will allow you to tote your baby along for the ride. You can look up bike trails in your area too if you're not sure about the safest trails to take with a family or on your own.
Spring is a magical time that makes for the perfect outdoor adventures. These ten ideas will help you to prepare for all of the fun you can have on a small budget, which is all you need to make the season amazing. You may even find these activities to be a perfect addition to your year-round hobbies.