Graduation season begins in just a few short weeks, which has many stores scrambling to display dorm gear and other classic graduation gifts. However, if you're celebrating a graduate that is planning on taking a gap year, then you might not have as many obvious answers to choose from. These simple ideas will help you to find the right gift for any graduate that is planning on using their first year as a graduate to explore what life has to offer outside of schools. Best of all, these gift ideas won't leave you struggling to keep up with your budget after the expenditure.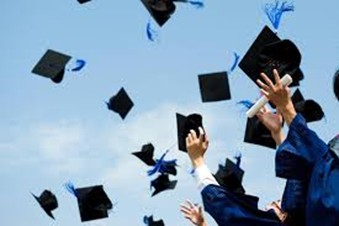 1. Planner/Journal
One of the easiest gifts is a planner or a journal. This gift comes in handy because it will allow gap year graduates to reflect on what they have going on. Journals are the perfect way to document travel, jot down life lessons and even work out what a person wants to do with the rest of their life. Writing can be a very therapeutic activity too, which makes it great for stressful decisions. Starting a graduate out with a journal now can help them develop a healthy lifelong hobby. Planners also come in handy for gap year graduates as it allows them to keep track of important dates and times. This is perfect for anyone that plans on traveling frequently. It is also a great reminder for job interviews, application deadlines and so much more. You can even purchase customized planners and journals to suit the person you are gifting it to.
2. Travel Book
If you know a gap year is going to be spent traveling, then you might consider purchasing a travel book or two. These books can come in handy, especially when traveling the world. You might choose a book that helps out with language barriers or one that offers cultural tips to ensure graduates will know the manners they should abide by when abroad. Of course, books that talk about treasures on the unbeaten path and more are great gifts. Food guides can come in handy too, especially if they share restaurants that shouldn't be passed up. Even if the graduate isn't going abroad, you might consider a travel book for the state that they live in or other places that they might want to travel to within the country.
3. Eco-Friendly Necessities
Living an eco-friendly life is a necessity for everyone these days. However, it can really help out the graduate on the go. Some of the best gifts to consider buying are reusable water bottles, bamboo utensils, reusable straws and so much more. These items are easy to pack and can make eating on the go so much easier. A reusable water bottle, especially, can help promote health, particularly when traveling to areas where drinkable water is scarce. If you want to make a great presentation, then consider a gift basket with some of these items in it. There are so many cool things to choose from that you might consider redoing your entire kitchen. Best of all, this gift works for graduates that aren't planning on traveling too.
4. Travel Supplies
If you know that a graduate is planning on traveling during their gap year then purchasing travel supplies might be one of the best ideas. For instance, you might want to find out if they have a durable duffle bag. This will make catching flights, trains and busses so much easier, especially when going abroad. There are so many great duffels to choose from now that you're bound to have a hard time picking. Another great option to consider is an item that might help disguise money, a passport and other crucial information. Magazines for the long trips might help out too, because you never know how long a detour can take. Speaking of detours, a travel pillow or neck brace is a great gift, especially if traveling by train is a certain future for the graduate. Of course, there are so many other travel accessories to choose from, so make sure to look around for an item that suits the personality and needs of the graduate in your life.
5. Adapter
One of the best things to have on hand if you choose to travel is an adapter. Many gap year graduates might not know they will need one of these to help charge their devices when they're on the go. Luckily, there are a lot on the market to choose from, which can certainly make traveling a lot less stressful. Many of the adapters today actually have a variety of options, so graduates can travel from one end of the world to the other without having to worry about running out of power. Best of all, even if someone else decides to gift the same thing, you'll find that these items are great in bounty. Whether the graduate loses one or would like to use their laptop while charging the phone, the more adapters available the better.
6. Headphones
A good pair of headphones is a great option for anyone planning on taking a gap year. Headphones can be a great refuge for anyone trapped on a mode of public transportation. They can also provide some much-needed alone time if a graduate stays in a hostel while traveling. Even if a graduate doesn't choose to travel, headphones are always a great item to have on hand. Graduates can use them for music, movies and even their future studies. You can choose from a wide variety of options today too, which will allow you to customize your gift with ease.
7. Shoes
Another simple thing to grab is a pair of shoes. This doesn't mean you have to spend a small fortune on the shoes though. Rather, think functionality when shopping around. For instance, a pair of shoes that can easily be slipped on and off during airport checks is always a great thing to have. If a student plans on cycling or hiking, then a pair of specialty shoes for these tasks might also be great thing to consider. You might also consider purchasing shoes based on the area in which the student plants to travel. For example, a pair of rain boots are perfect for places that that might rain all of the time. Of course, a good pair of walking shoes are always helpful, no matter what the graduate plans on doing.
8. Something to Remember Home
No matter if a graduate is traveling or moving away from home, you might consider purchasing something that will help remind them of home. For instance, there are many necklaces and bracelets that feature the shape of states, cities or even map coordinates that will act as a reminder of home without taking up a lot of space. A tee or hoodie of a graduate's school, hometown or state makes a great gift that is also functional. Of course, if the graduate doesn't plan on traveling, there is an abundance of art work to choose from. You can even find home goods like candles and more.
9. Gift Basket
If you want to make life easier for a graduate planning on taking on a gap year then you might consider making a gift basket. You can fill this with all sorts of items. For instance, you might choose items that are great for traveling for those going abroad during the year. Some items you might consider are reading materials, snacks and hygiene products. For graduates that aren't traveling, you might add in some entertainment items like movies, snacks and things they might need as they join the work force or hang out with friends. Of course, adding items you know the graduate will like will certainly make your gift basket stand out.
10. Gift Cards
Without a doubt, a gift card can be one of the most efficient gifts for graduates planning on taking up a gap year. Some gift cards to consider might be prepaid VISA cards for those traveling abroad. This will help come in handy for food, entertainment or even paying for trains and other necessities. If the traveler is a big reader or film fanatic, then an Amazon card is a great option. This will allow the graduate to read on their Kindle or rent movies from Amazon on the go. Of course, other media companies like Google or iTunes will be equally handy, depending on the graduate's preferences. If a graduate is staying put, then just about anything goes. You might also consider gift cards for grocery stores or department stores for necessities as they learn how to budget money. Gift cards for restaurants are also a great treat.
Spending a year away from school can be stressful for new graduates. These gift ideas should help ease some of the stress while bringing a bit of joy to their life. With any luck, your gift will not only be enjoyed, but will also come in handy for the graduate experiencing the world on their for the first time.