National Girl Scout Day is headed our way on March 12, which might make it the perfect time to sign your little one up to become a scout. Of course, with every extracurricular activity, you'll find yourself with a new set of costs to budget into your already tight budget. Signing up your child for scouting doesn't have to be a burden though. In fact, there are many things that you can do to help make the scouting experience fun and affordable for your child. These ten tips will help you find all of the financial assistance you will need to ensure your child can join in on one of the oldest programs for girls. This will certainly help take a burden off of your shoulders while bringing your child years of fun.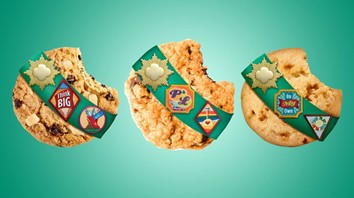 1. Look for Scholarships
Before your child joins the scouts, you should spend a little time looking for scholarships to help out with the costs. You can find many scholarships to help with the yearly fees for the scout program, but there are also many that can help with dues, uniforms and even the yearly camping trip. Try browsing around online to see what you can find available. However, when it comes to finding these scholarships, your best option is to talk to the scouting headquarters in your area or any troop leaders that you might know. If your child is already a scout, then these scholarships are still available to you. In fact, you might be privy to even more scholarships as your child will have some accomplishments to add to their profile. Older scouts might start to look for scholarships to help with their future though. For instance, you might find scholarships to help a scout go abroad with a girl scout troop. There are also numerous college scholarships available. The key is to look hard for these scholarships. With a lot of searching, you'll find your child will certainly come out on top.
2. Make Fundraisers Imperative
When your child joins the scouts, it is going to become incredibly obvious that fundraisers are going to be crucial in the process. These fundraisers might not directly pay for your child's fees, but there is a chance that the sales could if you work hard enough. Many troop leaders that have particularly profitable troops have the option of paying for membership fees. If this is something you're interested in then talk with your troop leader about it. Of course, this will mean working particularly hard during fundraisers. You should also make sure to be present for every fundraiser the troop does, as there are more than just cookies during the year. You might also consider doing your own fundraiser too. This can be as easy as bake sale or garage sale or as complicated as you choose to make it.
3. Talk to Your Scout Leader
Speaking to your troop leader is going to be the key to success when it comes to your child's scouting experience. Your troop leader is going to be able to give you inside information that you won't otherwise be able to get. If they aren't sure about something, they will know where to go for the answer too. That being said, your troop leader might be able to help you find the assistance you need to keep your child in scouts if you fall on hard times. For instance, they might be able to skip an activity in order to budget some financial assistance for your child. That is, of course, if the leader cannot find any other funding to help your scout out. The scout leader will also be able to help inform you of events that will cost money, so you won't have to stress about something blindsiding you. Some troop leaders will even let you pay in segments, so your scout won't miss out on the fun.
4. Plan Ahead
One of the keys to making scouts work is to plan ahead for your child's dues, scouting fees and trips. Make sure to have a calendar that you can constantly see for these things. Although phone reminders are helpful, they aren't as accessible as a calendar hanging on the wall. Make sure you write down the special events and dates and how much money you need for them. This will allow you to start saving for each item in advance. You can even start a scouting jar to help you along the way.
5. Shop Secondhand
Girl scout uniforms can be pretty expensive, especially since your child is likely to outgrow them fairly quickly. Luckily, there are many ways for you to find cheaper uniforms. One of the best ways is to shop secondhand. You might start by asking your troop if they have any old uniforms you can purchase. If you have an old child in the scouts, then they may also be able to find old uniforms for younger children by asking their troop for donations. If you don't have any luck in this manner, then you might take to thrift stores. You would be surprised how many of these items get donated. You can also look online as online shops like eBay tend to have these items too. Of course, you should make sure you know what the uniform looks like in its current state, so you don't purchase something that is too old.
6. Ask for Sponsorship
If you're having trouble finding resources, then one of the best steps you can take is finding a sponsor. Your troop leader or higher up officials might be able to help you in your search for a sponsor. However, you can always ask around at local businesses. Sponsoring a child can be a tax write off for these companies, so they may be eager to take on such a task. You might start by asking stores that are active in the community too. Sponsors should help your child with fees, dues, patches and even camp visits. You might still be responsible for some of the costs, but every little bit helps.
7. Research Camps
There is no specific camp that girl scouts have to attend. In fact, some troops don't go to camp at all. However, if you hear your troop leader talking about camps, then you might want to start researching a few of the camps in your area. Researching camps will allow you to see the price tag, duration of the camp and what it has to offer. You might find that some camps only offer one of two more activities but charge quite a bit more. This kind of information should be brought to your scout leaders' attention so that she doesn't choose a camp that isn't up to par. You can even talk to your troop leader about camps that suit your budget. If other parents are on board for your selections, then this might be a great way to save money. Researching camps will also help you see which camps offer scholarships, so you can apply in advance.
8. Volunteer
One of the best things you can do for your child is volunteer to help out their troop whenever you can. You might talk to your troop leader to see if your assistance can help take the place of weekly dues. Simply helping to keep the troops in order might do your troop leader a world of good. Of course, if you have some knowledge that you would like to pass on to your troops then you might offer this experience too. For instance, if you know how to knit then you can share this with the troops. This will help cut back on the troop's spending, as the troop leader won't have to bring in a professional teacher as often. This can help your troop leader allocate more money for assistance.
9. Financial Assistance
Girl scouts is an inclusive program that wants all girls to succeed. Thus, they do try their hardest to offer financial assistance when it is needed. You might have to do a little research to find where you can apply for assistance in your area. Most of the time, you will have to fill out some paperwork that will most likely include your financial information. As long as you don't mind sharing this information you should be able to get the assistance you need if you meet certain income requirements. This should help take a huge burden off of your shoulders and will allow your scout to enjoy her time as a girl scout even more.
10. Make Sure Your Scout is Ready
If you're hoping to get your child into the scouts at an early age, then you might take the time to ensure your child is ready for the challenge. Sometimes, kids are too young to get everything they can out of the scouting experience. If budgeting is a problem, then you might want to hold your child back a year and try then. This will give you time to save up money, so scouting is less burdensome in the future. Even children that are older might not be ready to take on such a challenge. Scouting can be time consuming and if your child already has too much going on or isn't interested in becoming a scout then you might find yourself wasting money on the yearly fees. Ensuring your child is ready can save you quite a bit, so don't be forceful when discussing the extracurricular activity.
Joining the girl scouts can be an exciting time for your child and for you. So, you shouldn't let the fees get you down. These tips will certainly help you find the money you need to make your child's scouting experience amazing. Before you know it, you'll be attending patch ceremonies while watching your child gain new and exciting skills.