Before we know it, Thanksgiving and Black Friday will be long gone. Luckily, Cyber Monday will be a great chance to get all of the remaining items on your list for less than you'd expect. There are a lot of Cyber Monday deals to check out this year, but many of the ads haven't been released yet. These ten retailers are already gearing up to offer some major sales. Knowing what you can grab from each vendor will make it easier for you to maximize your savings while having some fun with the last major shopping day of the year.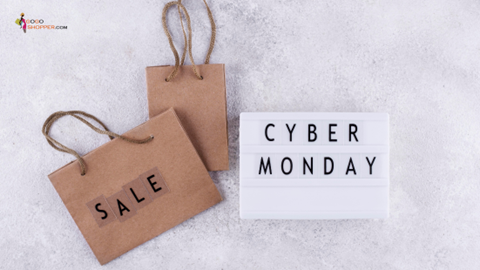 1. Walmart
Walmart has been running deals all month, and they won't skip out on Cyber Monday either. If you're looking to shop Walmart's online deals, then you're going to find some great discounts on televisions. However, these deals probably won't be priced as low as the options you'll find during the Black Friday sales. If you hold out, you may even find these deals clearanced in the near future. Household appliances, like ice makers, coffee makers, and vacuum cleaners will have some major price cuts. One surprising option that you'll see on sale this season is DNA tests, but these make great gifts for parents. You'll also find great deals on Barbies for around $5 and huge discounts on other brand-named toys.
2. Amazon
Amazon is expected to still be rolling out television deals on Black Friday, but you'll have to keep a close eye on their flash sales if you want to catch a good deal. One of the main things you'll see during Cyber Monday is deals on their own products. This is the perfect time to shop for Kindles, Echoes, and anything else your home may need. Amazon fashion will also save you around 30%, but you'll also find some great deals on most brand-named shoes. Of course, Amazon likes to keep shoppers on their toes when it comes to deals, so make sure you have deal alerts in place for any item that is on your shopping list.
3. Target
Target won't disappoint this Cyber Monday either, so make sure you check out its amazing deals. Also, Target will still have its price match guarantee, which you can take advantage of. During Cyber Monday, one of the best things you can purchase is video games. You'll find games up to 60% which can help you make lots of holiday dreams come true. Headphones and earbuds will be on sale for 50% off, including some of the top brands of the year. You will find bedding and bath supplies for up to 40% as well, which is great for last-minute touches to ensure your home is cozy for guests.
4. Best Buy
Best Buy is pulling out some great deals this holiday season. During Cyber Monday, you'll find some amazing deals on laptops. There will be everything on offer from basic processing computers to intricate gaming laptops that will ensure you can play any game on your wish list. Tablets will also be a great option to check out during this sale, but make sure you do price checking in this category. Apart from that, Ring products will be on sale, which can help you secure your home for any traveling you may do. Small appliances will also be on sale, and you may even run into some amazing large appliance deals if you're surfing around on the website.
5. Bath and Body Works
Bath and Body Works loves to offer incredible deals during the holiday season. This Cyber Monday, you'll find the entire store and website will be 40% off. This makes for a great option for giving the home a holiday scent to help bring even more joy to the season. You'll also find holiday-themed soaps and lotions to help lift your holiday spirit daily. One of the best things about shopping during this sale is you'll find amazing stocking stuffers for everyone in the family. This will help ensure everyone has a little something special that will speak to their senses. Of course, they will also have non-holiday-themed items on offer, which will make it a great time to stock up on items you use yearly.
6. Kohls
Kohls's is a wonderful place to shop on Cyber Monday because you'll actually get a lot more for the price you pay. During the Cyber Monday sale, you'll receive $15 Kohls cash for every $50 that you spend. So, you can take advantage of the sales and then use all of the Kohls's cash you earned to purchase last-minute items on your list. This year, Kohls will have up to 70% off fine jewelry and bedding, so spotting gifts for yourself and others will be no problem. Kids' clothing will also be on sale for 50% off, especially Carter's brand items. Pajamas for the entire family will also be up to half off, which will give you the perfect matching look for the holiday season. Apart from that, you'll find deals on toys, games, stocking stuffers, and more to help bring you joy this season.
7. Home Depot
Giving to your house will be a breeze this season when you check out Home Depot's Cyber Monday sale. This year, you're going to find some incredible deals on furniture. Home Depot offers a wide selection of brands and styles, which will help you find the upgrades that you desire. Apart from that, you can easily find amazing looks for your bathroom fixtures and faucets. These styles will help add value to your home while making it all the more pleasing. Most of the items can be purchased with installation help if you're looking to make this type of investment in your home.
8. Overstock
Overstock will also offer some amazing deals during the Cyber Monday sales, especially if you're looking for products to improve on home. This year, you'll find beds for under $99 which can truly transform a space for less. There will also be up to 25% off of most living room furniture which can give you everything you need to create the perfect setup for your home. If you're really looking to save money then you'll save a whopping 70% off holiday items, so you can deck the halls without breaking the bank.
9. Macy's
If boosting your winter wardrobe is what you're after then shopping with Macy's is going to be the way to go. Macy's is going to have a lot of amazing sales on clothes during their Cyber Monday sale. There are plenty of amazing sales on home essentials like towels. One of the biggest sales you'll find will be on cosmetics and perfume, which makes for great holiday gifts. Apart from that, there will also be great deals on stocking stuffers and toys to ensure you have everything you need to make the holidays magical for kids, adults, and pets on your list.
10. Old Navy
Old Navy is offering some mega deals this holiday season and Cyber Monday will wrap them up in style. Just like most of the deals this season, you should start shopping in the winter clothes section. Jackets, sweaters, and other cold-weather essentials will be in the spotlight. You'll also find amazing deals on matching families for the entire family. Stocking stuffers like fuzzy socks will be in abundance too, so make sure you check them out before the deals are gone.
Cyber Monday is a great time to get the things you need before all of the major deals are long gone. These ten retailers are definitely worth checking out if you're willing to save some big money on your holiday musts. However, you'll be able to spot deals on most websites, so make sure to shop safely and enjoy the Cyber Monday fun.