America Recycles Day arrives on November 15th and is the perfect time to celebrate all of the recycling you've been doing all year. However, there is always room for improvement so you might want to take your recycling up a notch as we prepare for 2023. These ten tips will help you take recycling to a whole new level with very little effort from you. Best of all, these are budget-friendly options that can actually save you in the long run so you can get even more out of the recycling experience.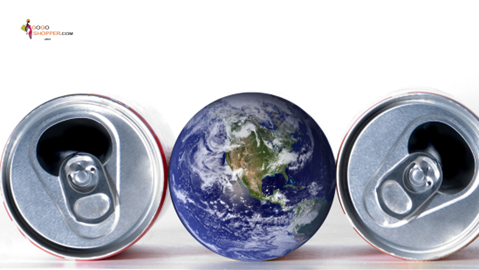 1. Grocery Bags
Grocery bags are one of the best ways that you can cut down on waste. Plastic waste is still at an all-time high, and grocery bags tend to be one of the most common forms of litter found in the ocean. You can do your part by skipping the plastic grocery bags from the store altogether. This will not only give you less to recycle on a daily basis, but if you live in an area that charges for these bags then it can save you big time in this regard too. Sure, you can purchase your own reusable grocery bags in stores. Some businesses will even give them away. However, these bags are incredibly easy to make as well. There are numerous tutorials online to help you, which will allow you to create options that speak to your personality.
2. Shop Bulk
Let's face it, in the society we live in, it seems practically impossible to not purchase items with packaging. One way to combat the amount of packaging we purchase is to shop in bulk. If you tend to go through a lot of certain products in the home, then definitely shop in bulk whenever you can. Even if it is food products, you can freeze perishables that you do not use right away. This will allow you to purchase more products and less packaging so you can deal with less recycling. This will help your environment and make life much easier for you. It will probably even save a good chunk of money.
3. Shop Brands That Recycle
Many brands are taking great strides to transform the way they operate. Sustainability is one of the most common ways that businesses are currently up-leveling. With brands doing more research to bring recycling to their company, you'll find many common household goods can be purchased with recycled materials. This means that fewer new plastic products are being made and more old plastics are given new life. You'll find everything from detergents and cleaners to clothing and toys. With a little research, you'll be able to find a list of companies that are making large strides in this direction, so you can lead a more sustainable lifestyle.
4. Go Digital
We live in a digital world, which means you can embrace this when cutting down on waste. There are so many things that you can enjoy digitally, which can cut back on production while saving you money. For instance, your magazine and newspaper subscriptions can all be transferred to digital. You can also keep books, movies, and music digital too. Another way to keep things digital is to ensure your bills go to your email address instead of your home address. This will cut back on paper and other waste, which will save you a lot of money while ensuring you waste much less.
5. Reconsider Donation
Most people think that donating clothes and items that they no longer want is a great way to recycle. Unfortunately, so many thrift stores have taken to throwing things away, especially when they have too much stock. Clothing is one of the top items to hit the trash can, so you might think twice about this. Instead, you might consider asking around to see if you can donate the items to an actual person. This will ensure they get used and they may even help someone that can't afford to go to the thrift store. Other than that, you might also consider selling your unwanted items. This will allow you to get even more out of the items you no longer want.
6. Upcycle
Another safe option for items you're no longer using is to reuse them. If you have old clothes then the fabric can be upcycled into pillows, blankets, and so much more. Plastic containers, which are all too common, can also be used for storing items, crafts, and so much more. Even old furniture and items such as that can be upcycled to bring new life to a room and to help prevent you from getting rid of things that you can still utilize in the home.
7. No Waste Challenge
For a couple of years now, people have taken the no-waste challenge. This National America Recycles Day is the perfect day to give this challenge a try. In order to compete in the challenge, you must vow to waste as little as possible for a certain period of time. This means no prepackaged food, no tossing out leftover food, and so on. During the challenge, you'll have to recycle to the best of your ability, cook as much as you can at home, and learn how to compost. This challenge is great for making you aware of how much trash you produce, while also allowing you to learn how to shop more sustainably. You can choose to take part in the challenge for the day of the holiday, or span it out a week, a month, or even longer.
8. Shop Intentionally
Shopping intentionally is one of the best things that you can learn how to do, especially as we grow as a community striving to do better for the planet. Many stores are now offering ways to shop with no waste. For instance, you can bring jars or bags to purchase dried goods, coffee, honey, and even soaps. Many stores are also bringing awareness as to where the items are sourced from. This can help you make an educated option about what you purchase. Even clothing brands are following this standard, so you can choose brands that are going to help you lead a healthier lifestyle.
9. Advocate for More Recycling
Although many locations have made leaps and bounds to improve their recycling centers, there is still a lot of work that can be done. There are many locations that don't have the facilities they should have though. No matter where you live, you can always advocate for more recycling. Consider writing to your local government, volunteering your time, and working to spread the word in your community. If you're not sure where to begin, you can also find groups to help you learn more about what you can do to help.
10. Level Up Your Kitchen
The kitchen is where the majority of waste tends to happen in the home, which is why up-leveling your kitchen can transform the way you save. There are so many ways you can take your kitchen to the next level without spending a fortune. For instance, glass storage containers will last you for years and don't take up a lot of space in a landfill. There are also reusable wraps, so you don't have to use tin foil or plastic wrap when working in the kitchen. You can also utilize products with less packaging to help you get more out of your shopping experience. There are so many options to choose from, so make sure to look around at your options as you plan to make a better life for yourself and the planet.
When it comes to recycling and creating a more sustainable life these simple ideas will help you move forward. This will ensure you make the most of America Recycles Day while also setting into motion plenty of ways to keep up the hard work even when there is no holiday to remind you.