Coffee can make your day spectacular. From giving us plenty of energy to get through the day to satisfying the taste buds, there is no surprise why so many people want to celebrate this wonderful beverage. September 29th marks National Coffee Day while October 1st marks International Coffee Day which means it's time to celebrate your favorite beverage. There are many budget-friendly ways to make the celebration fun so make sure to enjoy the holidays and all that they bring to the table.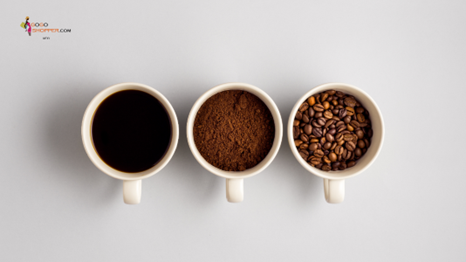 1. Enjoy a Cafe
With two different coffee-inspired holidays to choose from, you're bound to find some amazing deals during this period of time. When it comes to finding deals, you should look to your local cafes, but some chains might also participate. If you tend to frequent chains, then you might consider trying a new local place for the holiday. Spending time in a cafe can help you relax and enjoy your time with your coffee. It can also allow you to embrace different beverages, especially if you like to try out the house special or other unique drinks. Enjoying a cafe is also the perfect time to meet up with a loved one to catch up and enjoy one another's company.
2. Try Something New
Coffee and versatility go hand in hand, which is part of what makes it exciting. During the coffee holidays, you might use this time to try something new. You might start with a new cafe but then expand to a new type of coffee. You can try a new brand of coffee that comes from a part of the world that you've never tried before. If you're feeling set on the coffee you enjoy now, then you might try to spice up your coffee with a new flavor add-in or a different type of milk. Apart from that, you can also enjoy a variety of different brewing methods. There are many guides to help you choose what might be the right option for you.
3. Shop Clearance
Right now, so many things are being put on the clearance rack, which means you can treat yourself to something special. Currently, you'll find the best possible deals on espresso makers and coffee machines. These will help you make the best possible cup of coffee at home while allowing you to save some money in the process. Upgrading the equipment, you already have may also be an option now, especially if you find a good deal. Some coffee will also be clearanced, which will allow you to try new things for less than you'd typically spend.
4. Learn about Coffee
As a society, we drink a lot of coffee. However, do we ever fully learn about where our coffee comes from? During the coffee holidays, you might take some time to learn a bit more about coffee as a whole. There is a lot that you can learn about coffee. You might start by where the different types of coffee come from and how they are farmed and roasted. You can also look into different forms of brewing coffee. You might find a method that suits your needs more than your current system. You may even learn about new recipes to help you create a brew that won't fail to satisfy. There are plenty of coffee books on the market, but there is also information and videos online to help you on your way.
5. DIY Barista
Spending money on coffee from a professional barista can really add up. However, learning how to become your own barista doesn't cost much at all. There are plenty of great tutorials online that can help you make top-of-the-line coffee at much less than you'd expect. You can also learn to create your favorite signature drinks from your favorite cafes or come up with your own signature recipes as you learn the skills of the trade. This can help you save money and have fun. If you learn better in person, some coffee shops will offer classes which can make for a fun activity for friend groups or dates.
6. Coffee-Based Foods
Drinking coffee is probably one of the most popular wants to enjoy the coffee bean. However, there are lots of recipes that allow you to transform your favorite coffee beans into delicious treats. Some of the more common options are coffee cakes, but you'll find a lot of other great dessert recipes online like coffee ice cream. You will also find unique recipes that call for coffee in marinades and so much more. The options are limitless here and make an extra special option to celebrate special occasions.
7. Share with Others
One way to celebrate the coffee holidays, without going too crazy with spending is to share with others. You might consider making a large batch of coffee to bring to work. There are many latte recipes that you can make in your crockpot which will help you create large batches that are great for sharing at the office or with your friends. You can also bring coffee to a friend to spend some time together over your favorite beverages. Of course, this is only the beginning, so share in the ways that you feel fit.
8. Coffee Tour
If you have time to spend the entire day, or even just a few hours, celebrating the coffee you love then a coffee tour is the way to go. Some cities will offer coffee tours to help show off the best cafes around, which can bring so much joy to coffee lovers. A coffee tour allows you to go from one cafe to the next sampling the coffee on offer. This is great to try out new things and enjoy the holidays even more. Of course, if you can't find a tour, then many cafes will offer flights of coffee that allow you to sample their brews. This can be a great date idea or a fun way to hang out with friends.
9. Coffee Subscription
There are a lot of great options when it comes to coffee subscriptions, which is why this is a great option if you're hoping to do something special for the coffee days. Coffee subscriptions come in all shapes and sizes, to suit your needs and your desires. To begin with, you can simply subscribe to your favorite coffee and have it shipped to your door so you don't have to worry about shopping. There are other coffee subscriptions that might pique your interest though. Some pair coffee with books or vinyl records to make the experience all the more enjoyable.
10. Coffee Pairings
One important thing that you can learn on either of the coffee holidays is how to pair specific types of coffee with food. This will allow you the opportunity to enjoy food and coffee even more. Coffee pairings can be simple or complex, which is why learning them can really transform your life. There is a lot of great information about coffee pairings online, but you can also sign up for courses to help you learn more about the subject.
National Coffee Day and International Coffee Day are great times to stop what you're doing and embrace your love of coffee. These ten ideas will allow you to easily have a little fun with the holiday without spending a lot of money. You may even find new ways to embrace your love of coffee that you'll utilize week after week.