November is National Native American Heritage Month, which couldn't come at a better time. The Native American community has been hit especially hard with Covid-19 and arent exactly receiving the help that they need to overcome the virus and the effects that it has brought to the economy and overall personal well-being. So, this upcoming November, you might want to take some time to support the community. You won't have to spend a fortune on this, but your efforts will make the month more worthwhile.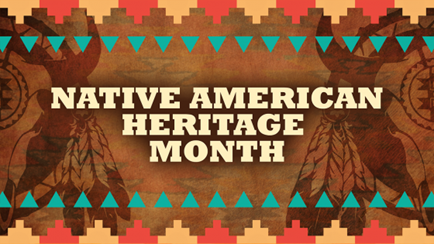 1. Donate or Volunteer
One of the best things that you can do during this time is to donate to a charity that benefits Native Americans or volunteers at a nearby reservation. Currently, there is a lot that can be done in both of these areas. If you choose to donate, then make sure you choose a legitimate charity. You can find a lot of renowned options online, so make sure you also do your research to see where the money is going, which tribes it is helping, and so on. You can even donate specifically to a fund for Covid-19. Volunteer work can be a bit easier. You might clean up the trash on a reservation, bring food to people in need, and so on. If you join a program that works with specific reservations, then you will be in the best shape to help out safely and efficiently.
2. Be an Ally
Another great thing you can do that won't cost a penny is become an ally for Native American rights. This can be an incredibly easy thing to do, but socially you might find it hard. Every ounce of energy that you put into being an ally for anyone is going to help to shape a brighter future though. If you don't have time or energy to devote then start small by sharing posts on social media. Share information that might not be obvious to everyone, let your friends and family know about injustices via posts, and so on. You should also speak out against issues. May it be joining a protest or not letting someone get away with saying something racist or tone-deaf. Another crucial thing to do is to talk to the government. Make phone calls, write letters, let the government know that you won't stand for injustices and that you want a change. The more you do to help make things right, the more you will help out your community. Of course, you should do this for more than just Native American Heritage Month.
3. Shop Artisan
One major way that you can help the native American community, especially during the pandemic, is to purchase items from Native American artisans. You will find that there are a lot of shops online that will help you shop with a variety of different tribes. Although it is very easy to shop online, you might take a moment to research the shop to ensure that you are actually purchasing from an artisan and the proceeds are actually going to them and not an external company. If you have the ability to get out and shop or you notice a stall near you then you might consider shopping there. All of this will help to support the economy of the reservation, the livelihood of an artisan, and so much more.
4. Explore Native American Culture
Native American culture is often placed into a very small box that people think they are exploring. However, there is so much to Native American culture that you might find that you're barely scratching the service. Just think, there are hundreds of tribes that once roamed this continent and you only ever hear about a few. There is information on many of the tribes though and you can find it in many libraries or even online. So, if you're really interested in learning the culture then take to books. There are many documentaries and movies based on Native American culture too. However, if you're watching a feature film you should take a moment to do research and see what is actually true about the film before you dive right in. Apart from that, there are many festivals you can check out. They might not be available this year, but you can see past festivals online. You can also engage with tribe members as many tribes do have websites now that will allow you to ask questions and learn.
5. Learn the History
In the year 2020, it is abundantly clear that history is not properly taught in schools. Sometimes, stories are skewed, sometimes they are completely left out. So, if you really want to make a difference then read up on the history of Native Americans and the birth of the country and beyond. This will help to enlighten you as to what happened during the pilgrimage days and how things changed. There are also many diaries and works of literature that can teach you more about the birth of the country. If you're having trouble finding resources, most libraries will help point you in the right direction.
6. Donate Food
Native American reservations tend to not be a prosperous place to live. It is even worse now with the current Covid-19 situation. Thus, many people are in need of food especially as the weather grows colder. So, if you can spare food, you might look into donating it to a reservation. This will help those in need directly. Of course, if you can't find a way to do this then you might consider donating to a food bank located near a reservation. This will still give people access to the food if they need it.
7. Learn Native American Recipes
A big part of any culture is food. So, if you want to keep a culture alive one of the best ways to do this is to learn some Native American recipes. There are some recipes that are quite common, but if you look around you can find some options that aren't reproduced as often. One of your best resources is still going to be the internet especially with the pandemic going on. However, if you can, try to dine at a restaurant for a more authentic option. This will help you enjoy the food and help out a family-owned operation. Whether you're cooking or ordering out, it will still provide you with a new experience, which definitely can't hurt while the world has been turned upside down.
8. Crafts
If you want to include children in on the fun, then one way to do so is to introduce them to Native American inspired crafts. There are actually numerous crafts to choose from here, so you can find a number of tasks that will suit many children. Some of the more common crafts are basket weaving, dream catchers, making dolls, and so on. However, you might be surprised by how many different things are actually connected to Native American culture. Crafts are also ways to help introduce children to culture and history in an engaging way.
9. Expand on Thanksgiving
Thanksgiving has always been a holiday to show your gratitude for what you have. However, it is firmly associated with a feast shared between the pilgrims and Native Americans. Unfortunately, this feast might have been documented incorrectly and even if it wasn't, it did mark the beginning of a period of genocide for the Native Americans. So, instead of using the holiday to show your appreciation for what you have, you also might use it to show your knowledge of how the country began. In order to do this, you might have to do some research on the holiday to fully understand it. This will allow you to use the holiday to examine how you would like to use the holiday as a message in the future. You might also consider making plates of food for some of the Native American families in the community in order to show your appreciation for everything that they have lost.
10. Connect with Nature
A big part of Native American culture is actually connecting with nature. So, in order to truly celebrate the heritage, get outside and enjoy the connection we have with our planet and appreciate all that it does for us. You might start by going on a hike and admiring the beautiful scenery around you. You might also consider planting a garden and starting a compost to help give back to the planet. This is also a great time to boost your recycling game. Of course, you might start reusing as much as you can of your recycling and even your leftovers from meals.
Native American Heritage Month is a great time to learn about Native Americans as well as everything that they did to make our country what it is today. There is so much sacrifice to be considered during this month that you might want to consider what you can do to give back. This is especially important with the pandemic hitting the Native American community harshly.